In the late 2000s, boomers—almost 80 million strong in America—were beginning to retire. And the media was beginning to notice.
A Google News search for "baby boomers" shows 290 articles published in 2009. Compare that to 45 in 2004.
The problem was, the articles weren't particularly helpful.
There were occasional predictions about what boomers would do to society: "Baby Boomers to Inject New Life into Funeral Industry" (Reuters), "Are Baby Boomers Killing Facebook and Twitter?" (PCWorld).
There was coverage of older people doing unusual things: "Former President George HW Bush Skydives on 85th Birthday" (Los Angeles Times).
But in-depth, meaningful stories were sparse, recalls Kay Klotzburger, founder and president of the Silver Century Foundation. Articles about, say, a centenarian's birthday party or a 98-year-old's hot-air balloon ride were "not making a contribution, in my mind, to a national conversation about the fact that many of us were living longer lives," she says.
Many more people were older, and you couldn't dismiss them as being invisible and irrelevant.

—Kay Klotzburger
Truly, boomers weren't just retiring; they were going to live longer. In 2009, a 65-year-old could expect to live to age 84 on average, according to the National Center for Health Statistics. Back in 1950, that would have been 79. Boomers had a lot of living left to do.
"Society's demographics were changing," Klotzburger says. "Many more people were older, and you couldn't dismiss them as being invisible and irrelevant."
So she decided to start commissioning articles through her grant-making nonprofit, the Silver Century Foundation. These articles, published on the foundation's website, would present realistic, thoughtful, helpful information about aging. "We thought we would be trailblazers and set the standard for a non-ageist view of older people," she says.
But there was an unexpected glitch: finding writers who could help further the mission. Her search would lead her to a new grant-making focus.
The Writing Problem
At the time, few freelance writers specialized in aging, and most of the ones Klotzburger found were "old-fashioned in their approach," she says. "They stereotyped and were often ageist. More than once, we had to rewrite their material or kill it altogether." Submitted articles also tended to be superficial.
"After a couple of frustrating years of operating this way, I began wondering if any journalism schools offered courses in how to write about the personal, scientific and economic issues related to populations living longer lives," Klotzburger says.
Her curiosity eventually took her to the Journalists in Aging Fellows Program, from the Gerontological Society of America and, at the time, New American Media.
How the Fellowship Works
The Journalists in Aging Fellows Program launched in 2009—around the same time Klotzburger started publishing articles on silvercentury.org—with the goal of increasing in-depth coverage of aging issues.
Each year, more than a dozen journalists participate—both staffers and freelancers. They're chosen based in part on story pitches. Funders, like the Silver Century Foundation, are not involved in choosing fellows for the program. Instead, they're assigned fellows, though they can request swaps.
At the beginning of their fellowship, the journalists attend the annual Gerontological Society of America (GSA) conference, which draws about 4,000 gerontologists from 30 countries. It's kick-started with a daylong program for the reporters only, during which they learn about issues such as changing demographics, retirement security, health care concerns and income insecurity.
Over the coming months, the fellows write two articles on issues related to aging—one long-form and one short-form. For these stories, if they wish, they can interview experts they met at the conference. The program can also help connect them to other gerontology experts.
When applying for the fellowship, each journalist must have an outlet committed to "likely" publishing their long-form story. Other outlets can also publish the stories, for free, as long as a credit is included. Articles have been distributed by the Washington Post, Forbes, Politico, Smithsonian Magazine, US News & World Report and Slate, as well as daily newspapers and NPR affiliates.
The plan focused on getting probing, non-ageist news stories published.
Each fellow receives a stipend of $1,500, and travel expenses to the conference are covered. Half of the fellows are from mainstream media; half are from ethnic media. In addition, about half a dozen fellows from the previous year are invited to return. These "continuing fellows" are expected to write one article each. They receive a $1,250 stipend, which includes travel expenses to the conference.
For the first five years, the program was funded almost exclusively by the MetLife Mature Market Institute. But in 2013, "the bottom fell out of the long term care insurance market, and MetLife pulled out," says Paul Kleyman, co-founder of the Journalists in Aging Fellows Program.
Fortunately for the program, Klotzburger had met Kleyman just that year and asked about becoming a funder. In 2014, the Silver Century Foundation funded five of 19 fellows and five of 15 continuing fellows.
"It is the first larger-sum grant the foundation gave," Klotzburger says. And it marked the beginning of a new, strategic, grant-making plan—one focused on supporting the dissemination of probing, non-ageist stories about aging.
Today, the Silver Century Foundation is the Journalists in Aging Fellows Program's key funder. For 2020, the program is also supported by the RRF Foundation for Aging, the John A. Hartford Foundation and the Gannett Foundation.
New American Media, which founded the program with the Gerontological Society on Aging, has dissolved. Taking up its co-organizer spot is an organization Kleyman founded, the Journalists Network on Generations.
Widening Perspectives, Deepening Stories
As of the 2020 class, 185 journalists will have gone through the fellows program.
"Over the years, we've had reporters in their 20s to reporters in their 80s—some of them great, seasoned reporters," Kleyman says. "If you're beginning to cover a new area of news, it doesn't matter how old you are; you still don't know that area."
For Rhonda J. Miller, a radio reporter who has won Associated Press and Edward R. Murrow awards, the fellowship helped her grow what would have been a brief, local story into a two-part series with an international element.
In 2018 and 2019, the Silver Century Foundation sponsored Miller, who's a reporter and producer for WKU Public Radio in Bowling Green, KY. One of her 2019 stories was about a training program for older adults that was struggling to get businesses to hire the trainees.
At the GSA conference, Miller interviewed workforce experts from Australia and Israel about what their countries were doing to keep older people employed. These interviews were the impetus for part two of her series, which described the upskilling program as part of a "global trend."
The fellowship made part two possible not only because Miller met the researchers but because she met them in person. As a radio reporter, Miller has to have good sound in order to produce a story. "I can't just call people up and say, 'How's this working?'" she says. "I have to actually go there and spend time and record." In 2020, her series won an award from the Kentucky Associated Press Broadcasters.
Since her fellowships, Miller says she now considers aging one of her beats.
The Program's Success
The Journalists in Aging Fellows Program has funded more than 700 stories and inspired countless others. Stories can be nationally or locally focused. Topics have run the gamut—health care, workforce, immigration. Recent articles funded by the Silver Century Foundation have included such diverse headlines as: "What We Learn From the Long Lives of Nuns (Think: People, Not Productivity)," "Pandemic Adds to Strain for Cape Grandparents Raising Grandchildren" and "Vietnamese Death Anniversaries Unite Young and Old."
Both Kleyman and Klotzburger say articles about aging are less sparse than they used to be, thanks in part to the fellows program and similar endeavors, such as Columbia University's Age Boom Academy.
Today, when age-beat reporters are told to cover something like a 90th-birthday skydive, they might respond, "Send a kid in general assignment for that; that's not what I do. I do serious coverage on aging," Kleyman says. "I've had a number of reporters telling me that."
"The subject is being covered better. More material is getting out there," Klotzburger says. "And if you were to read these articles, you'd find that they're not ageist anymore. They're really talking about issues that people in midlife and older people have."
There's been significant improvements, and I think we've been a good part of that.

—Paul Kleyman
"The fellowship made me more aware of aging issues all around," says Sandra Larson, a freelance journalist who's covered communities of color for the Bay State Banner, a newspaper in Boston, and is a regular contributor to Next City, a Philadelphia-based, nonprofit, urban-affairs publication. "One of the things I realized is it's not always easy to find and interview older people. You have to make a conscious effort because they're not the people on the street necessarily."
Larson has been part of the fellowship three times. The Silver Century Foundation was her sponsor in 2016, when she wrote about memory cafés for people with dementia. She notes that because the population is aging, many people are experiencing age-related challenges or are caretakers. "It's good for all of us to understand a little more what that's actually like," she says. "There are a lot of people silently bearing a lot of burdens."
There's still plenty more work to do. "As recently as last year, a freelancer said she went to an editor she works with, pitched a story on aging and the guy said, 'Why don't you do something on millennials?'" Kleyman says. "So there's still a lot of that. But there's been significant improvements, and I think we've been a good part of that."
In the future, Klotzburger would like to see more articles about changing demographics, internal ageism and preparing for a longer life. In fact, the Silver Century Foundation has embarked on a new grant venture with Kaiser Health News focused on longevity. That's the next story behind the grant.
Further Reading
Here are the articles funded by the Journalists in Aging Fellows Program that the Silver Century Foundation has published on silvercentury.org: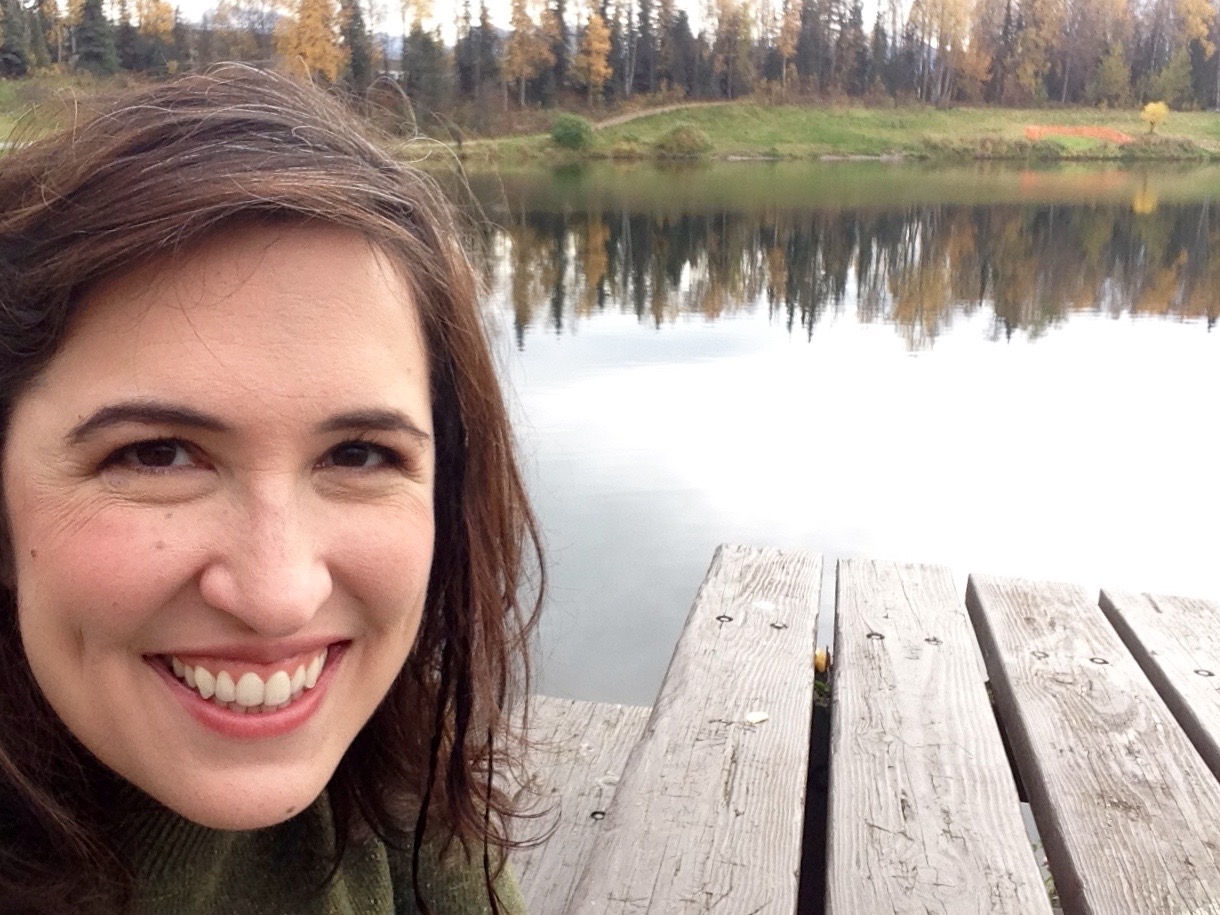 Leigh Ann Hubbard is a professional freelance journalist who specializes in health, aging, the American South and Alaska. Prior to her full-time freelance career, Leigh Ann worked at CNN and served as managing editor for a national health magazine. A proud aunt, Leigh Ann splits her time between Mississippi and Alaska.