"Old age" doesn't descend on you all it once; it happens in stages. Here, journalist Liz Seegert explores them, along with ways to make the most of the years ahead. A Journalists in Aging Fellowship, sponsored by the Silver Century Foundation, supported Liz's work on this topic. The fellowship program is a collaboration between New America Media and the Gerontological Society of America. The article first appeared on the New American Media website on January 15, 2016. It's reprinted here with permission. You can hear Liz's interview with Dr. Toni Miles on WBAI radio's "HealthCetera" program.
Are you a go-go or a go-slow? Or maybe even a no-go?
It's not some new Dr. Seuss book, but another way to describe the various stages of growing older. Barring a catastrophic event, older adults typically fall into one of five major life stages that take them from active and healthy to completely dependent on others.
The catchy phrasing—originally developed by Duke geriatrician Harvey Cohen, MD—was quickly adopted by the aging community as an easy-to-explain concept to describe an elder's functional ability.
When 'Life Is Limitless'
The first group is the go-gos. These are older adults who "are in excellent health and can do anything they want," said Toni Miles, MD, PhD, director of the Institute of Gerontology, University of Georgia, Athens.
They are the ones portrayed in the active-senior advertisements, like those for Viagra. They live in the community and often move in retirement into fabulous homes or retirement communities. For them, said Miles, "Life is limitless."
But everyone eventually begins slowing down. "George H.W. Bush was a go-go," Miles noted. The former president even jumped out of an airplane to mark his 80th birthday.
Today, at age 91, she added, "He's being pushed around in a wheelchair by his son. He has clearly transitioned."
While not every go-go gets their kicks from skydiving, they eventually do move on to the next phase, go-slow. These are people who still live in the community, are still in fairly good health and can generally manage their own affairs. "They're slowing down but, importantly, recognize it themselves," Miles explained.
Perhaps they no longer like to drive at night. "What they're telling you is, maybe they have a vision problem, or they're anxious." The good news, she said, is that they're aware and begin self-limiting their activities.
Eventually, people segue from being self-limiting to needing assistance with instrumental activities of daily living. These "slow-gos" might visit a clinician every few months to manage multiple chronic conditions. They may have a neighbor who checks in on them regularly, or hire someone to mow the lawn, or have their groceries delivered—activities that require a complex blend of both cognitive and physical performance.
A Little Help from Family, Friends
Although gerontologists note that people may experience the phases differently—with someone of 91 still walking all over town and another of 71 well into decline—even very healthy older adults need to plan for the later stages of aging, given the vicissitudes of old age.
Miles continued that the next step down from the slow-gos are the slow-slows. "These are people whose relatives are worried about them and might suggest they move into assisted living." Slow-slows generally rate their health as only fair and have problems managing several critical activities of daily living. That might include medication management, or help with dressing, eating or bathing.
The last group are the no-gos. "That's the group, unfortunately, that a lot of people have in mind when they say 'old,'" said Miles. "But there's all these other stages ahead of them.
"This group no longer makes their own choices," she explained—for instance, because of mental impairment or debilitating illness. "They have people making choices for them," such as a spouse, adult children or another health care proxy designated to make their decisions.
One step boomers can take: make learning a lifelong process.
Miles, who has worked on federal elder-care policy issues, said that government, clinicians and nonprofit organizations need to think about how all of these pieces fit together and to collaborate to create the best frameworks for every stage of aging.
She observed, "Selling a no-go lifestyle to a go-go is hard, so we need to have home and community services already in place when they suddenly find they need [them]."
Some older adults have planned well but others have not. As baby boomers begin the transition from go-gos to go-slows and beyond, that could strain social safety nets.
"We haven't had the conversation yet about how much responsibility [for ourselves] we have as we enter old age…. I am responsible for how I arrive at old age and what resources I can bring, and then the social contract says in our society we owe each other something," she said.
Just what that "something" is has been the topic of much debate within the gerontology and policy worlds. It is intensifying as more baby boomers begin reaching the go-slow and slow-go stages.
Engaging Brain and Body
Regardless of life stage, it's never too early, or too late, to plan for old age. "You have to envision your future, debilitated self," Miles explained. "That is so hard. No one wants to do that."
One step boomers can take is becoming more intentional in how they live their lives—finding a work-life balance and taking time to de-stress. Another is to make learning a lifelong process.
One of the biggest antidotes to debilitation at any age is education, according to Miles. "You should always be learning new things—and it doesn't have to be academic-type learning, it's whatever makes you happy." She stressed, whatever the activity, give it all you've got, so both brain and body are engaged.
What else can we do to help ourselves to perhaps slow down the transition from go-go to no-go?
"Eat your vegetables. Exercise as often as you can. And get a good night's sleep." Those three things, said Miles, are keys to preserving cognitive function.
If you have a brain that works, she said, "then you can accommodate your own disability, you can make the decisions that you need to make."
But, she cautioned, we need to anticipate that even that organ may eventually fail. So find a surrogate brain—your proxy—who can take over when needed.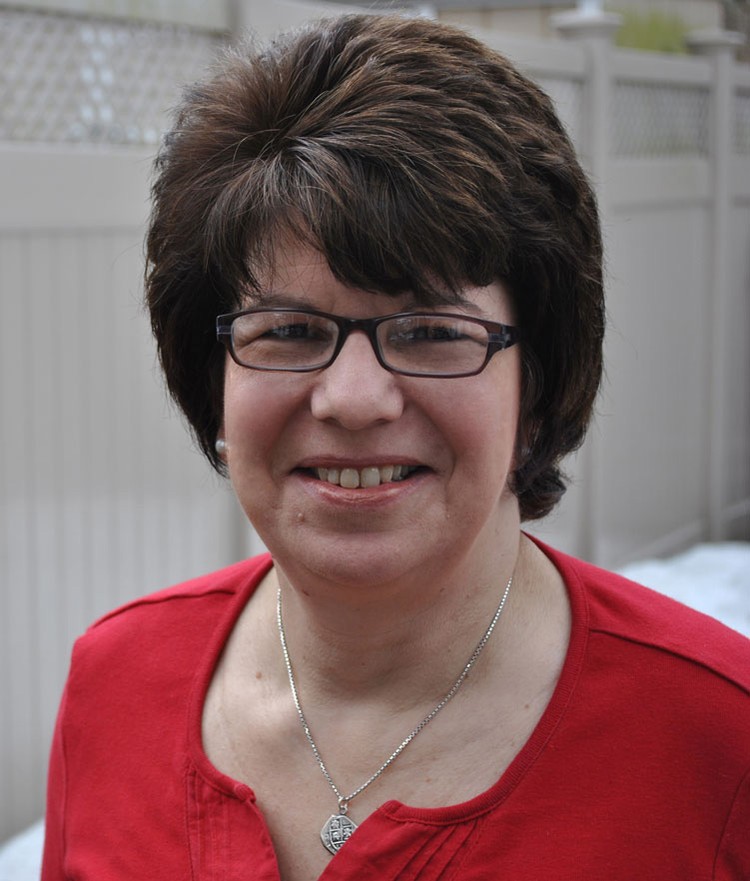 Freelance journalist Liz Seegert has been writing about health for nearly 30 years. Her work has appeared in Consumer Reports and Kaiser Health News, on the AARP and New America Media websites and on WBAI-FM/Pacifica Radio. She covers aging for the Association of Health Care Journalists. A native of Queens, NY, she loves to walk with her rescue dog, Duke. You can follow Liz on Twitter: @lseegert.