Journalist Lisa Esposito, a health reporter at U.S. News & World Report, explains how to tell when your parents need help (no matter what they say). She wrote this article with support from a Journalists in Aging Fellowship, sponsored by the Silver Century Foundation, as part of a fellowship program created by New America Media and the Gerontological Society of America. The article—the first of two parts—first appeared in U.S. News & World Report. On March 31, 2016, it was re-posted at the New America Media website. It's reprinted here with permission. For part 2, click here.
"I'm doing fine." It's reassuring to hear when you call a parent who lives far away. But the fact is, seniors living alone in their 70s and beyond may keep serious problems to themselves because they don't want to worry you or feel like a burden.
Sometimes it takes a crisis—like a call from the hospital—to realize how far from fine a family member really is. Visiting in person is the best way to see what's what, experts agree. And witnessing the gaps in a parent's well-being is the first step to getting the right help.
Pride and Independence
Amoke Alakoye of Silver Spring, MD, is a dedicated family caregiver. Alakoye lives with and looks after her mother, a multiple-stroke survivor. She also acts as the long-distance caregiver for her aunt in Philadelphia. The two siblings are in daily contact, Alakoye says, by phone or online. During her own frequent phone chats, Alakoye says, her aunt is more likely to say "I'm fine" than speak frankly about any difficulties.
It took a weekend family celebration for Alakoye to get a truer picture. In their shared hotel suite, she could see her aunt struggling with arthritis and other health problems, affecting her hygiene and grooming.
Pressure to Age in Place
Society sends a strong message that successful aging means living continuously in your own home for as long as possible, says Stephen Golant, a University of Florida gerontologist and geographer and author of Aging in the Right Place (2015).
It may take a crisis or major upheaval to make people rethink the matter, Golant says, such as the death of a spouse, a serious fall, a bad car accident or repeated hospitalizations. The challenging gray area is when less-dramatic events begin to add up, he says.
Hired caregivers can fill gaps, Golant says. But it's hard to substitute for a family member during the vulnerable period after a hospital discharge, for instance, when someone needs to talk to health care providers and make sure the patient receives follow-up treatments and is taking medicine properly.
There can be a tipping point when it's clear that aging in place isn't working. For the older person, Golant says, it's when the feeling of incompetence and being out of control trumps the familiar comfort and attachment to home—memories, friends and possessions.
From the perspective of the concerned family member, he says, "It's when your uncertainty level reaches a point where you dread receiving a phone call at any time of the day or night."
"As much as possible, recognize you're dealing with someone who has had a very rich and competent and wonderful life," Golant says. "And as much as possible, respect their integrity and desire to age in place." At the same time, he adds, recognize when living on their own puts parents' security and quality of life at risk.
"I said, 'Oh, we're going to have a spa day,'" Alakoye recalls. "So she wouldn't be upset with me. So I could bathe her and show her how, if she lived in an assisted living facility, they'd have a roll-in shower." But her aunt still lives alone in her home with its standard bathtub, so Alakoye has arranged for a home health aide, who comes in several times a week.
Alakoye's personal experiences with caregiving have motivated her to become a gerontologist. But as many experts in helping professions find, Alakoye's most challenging cases are her own flesh and blood. It requires tact and diplomacy to suggest changes or solutions. "I can't tell you about the level of cajoling that goes into it at this point, because there's a lot of pride," she says. "They cared for you. How dare you tell them now what to do?"
What to Look For
Nora Jean Levin, executive director of Caring from a Distance, says holidays are prime times for concerned adult children to notice problems and reach out to her organization.
"Suddenly they have noticed, as they're in the house: The mail is piling up; the garden hasn't been tended to; the laundry is all over the place; the house doesn't look good," Levin says. "Or the family member looks very pale; they may not be taking their medications as they're supposed to be."
Sandy Markwood, CEO of the National Association of Area Agencies on Aging, says transportation is a huge issue for seniors and the top reason people ask about elder care. Scrapes on the car door can be clues indicating trouble, she says. Parents may limit driving at night or make excuses not to go to the doctor because it's raining. The issue becomes how to prevent accidents while keeping parents' worlds from shrinking.
In the kitchen, ominous signs include charred pots and pans or burn marks on the stove or countertops. Expired food in the refrigerator can signal problems with regular grocery shopping and good nutrition.
Unfilled prescriptions or chaotic medicine assortments suggest needed treatments [that] are being missed, or the potential for dangerous drug mix-ups. "The other thing is bruises," Markwood says, "when somebody is bumping into the furniture or falling." Taking a tour of the house can reveal fall-related hazards and suggest solutions.
Face-to-face conversations can give you a lot of insight. You could pick up on a parent's disorientation or confusion, Markwood says. Parents who don't want to do things they've always done, [who] display changes in mood or personality or don't get out anymore could indicate early-onset depression.
Caregivers in a couple may be struggling too. "The stress of caregiving can often impact the quote-unquote 'well' spouse to the point that they become ill and they're both in a compromised health situation," Markwood says. "If you've got an 85-year-old caring for an 89-year-old, they probably both need some support."
Isolation in Plain Sight
In a recent study of senior housing, nearly 35 percent of the older adults interviewed were classified as socially isolated but [were] unrecognized as such by staff, says study co-author Harry Owen Taylor, a doctoral student in social work at Washington University in St. Louis.
There was a strong connection between subjective isolation—when people perceived themselves as isolated—and symptoms of anxiety and depression. Seniors with friends and family living nearby did significantly better, Taylor says.
"My feeling is that aging in place works until it doesn't," says Alice Fisher, founder of the Radical Age Movement. She's seen several elderly relatives cross that line.
Until last year, Fisher's mother-in-law, then 91, lived alone in Delray Beach, FL. During previous family visits, she appeared a bit frailer each time. "The last couple of times we begged her to let us move her to New York," Fisher says. "She was a very independent, forceful woman who said, 'Absolutely not.'"
Parents don't want to seem needy, and they know their adult children are busy working or taking care of children.
Last October, an alarming phone call changed everything. Fisher's mother-in-law reluctantly admitted she had fallen on the floor and lain there several hours before somebody found her. After the hospital staff bandaged wounds on her legs and released her, a next-door neighbor brought her home.
To the couple's shock, the neighbor later told them there had been several previous fall-related incidents in which Fisher's mother-in-law promised to inform the family but never followed through. This time, Fisher says, "Her neighbor told her, 'I want you to call your children now, while I'm here. Because I'm not leaving until you do.'"
Robin Levine, a retired medical geriatric social worker who worked in New York and now resides in Florida, sees many such situations. Parents don't want to seem needy, Levine says. "The children are busy; they're working; they have kids. So [the parents] say, 'Yeah, everything's fine.' And when a child eventually does come down, they say, 'Oh my gosh, you're not fine—you're not fine at all.'"
Start seeking help when you first feel uneasy. "You will realize, after, that you should have done it a while ago," Levine says. Her other advice to adult children living at a distance: "Open your eyes. Try and really see what's going on and not what you want to be going on.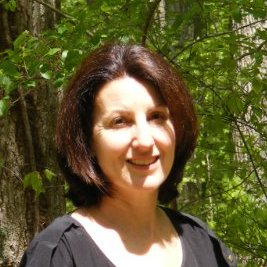 Lisa Esposito trained originally as a nurse but has since earned a master's in journalism from Georgetown University. She has worked as a reporter and editor, specializing in health news, for a number of publications and now reports on health and medical issues for U.S. News & World Report. She lives in the Washington, DC, area.