Journalist Ness White explores the role ageism plays in American politics. She wrote this article for Viet Tide Magazine while supported by a Journalists in Aging Fellowship, sponsored by the Silver Century Foundation, as part of a fellowship program created by New American Media (NAM) and the Gerontological Society of America. The article was posted at NAM's website on January 5, 2016, and it's reprinted here with permission. White is a free-lance writer who has been involved in Vietnamese-language media.
Ageist comments have been made about two leading 2016 presidential contenders so far—both of whom are older than what is considered to be the middle-aged bracket.
Former Secretary of State Hillary Clinton, 68, a Democrat, has been called "too old to run" for president, in the mainstream media. And political independent US Senator Bernie Sanders, 74, of Vermont, has been called an "unlikely white-haired rock star."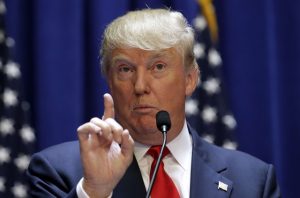 Meanwhile, Republican front-runner and business mogul Donald Trump, 69, has managed to avoid questions based on his age to date, largely because he is so controversial. However, he has not completely escaped the negative perception of him based on his age.
Trevor Noah on The Daily Show mocked his New Year's Eve appearance on Fox, stating, "Donald Trump is the human embodiment of Times Square: they're both old, loud, flashy and full of garbage." Why "old"?
Negative Attitudes
How Americans view aging was brought up throughout the five-day, 68th Annual Scientific Meeting of the Gerontological Society of America (GSA) in Orlando, FL, in November. The event attracted over 4,000 researchers in aging from around the world.
During one press presentation, for example, the FrameWorks Institute shared a video of street interviews with people who were asked to describe aging. For the most part, they highlighted the negative aspects of aging, focusing on illness and disability.
The leading presidential candidates in 2016 challenged and perhaps even changed some of the stereotypes about aging.
GSA's opening, keynote speaker, Ezekiel Emanuel, MD, brother of Democratic Chicago Mayor Rahm Emanuel, was key in shaping Obamacare policies. He had shared similar—though perhaps extreme—views about aging, particularly the end years. In October 2014, The Atlantic published his article, "Why I Hope to Die at 75," in which he focused on some of the horrors of care at the end of life and the difficulties he expects might await him as he ages.
"Doubtless, death is a loss," he wrote. "Living too long is also a loss. It renders many of us, if not disabled, then faltering and declining, a state that may not be worse than death but is nonetheless deprived. It robs us of our creativity and ability to contribute to work, society, the world."
Emanuel went on in the article, "We are no longer remembered as vibrant and engaged but as feeble, ineffectual, even pathetic."
Interestingly, his view might be challenged by the vast amounts of energy emitted by most of the leading presidential contenders during debates and on the campaign trail. More directly, however, various health journalists, experts and academics have criticized Emanuel's stance, pointing to the larger issue of how Americans view aging.
A Different View
Even though Emanuel avoided mentioning his provocative ideas in his keynote speech, a panel of experts on aging zeroed in on his negative views of living beyond age 75 and how his ideas reflect US culture, as well as on ways in which to transform such narratives.
Author Wendy Lustbader, a lecturer at the University of Washington's School of Social Work, said that some of the most important opportunities for growth occur when people are vulnerable, as they age. Further, she added, illness, frailty, disability and the approach of death can be "vehicles for change," allowing people the opportunity to make sense of the past and make peace with their loved ones.
Emmanuel's article, Lustbader said, "[gave] us a catalogue of fear." She countered his view by adding that the deprivation some people feel when aging can lead to creativity, which "brings up the needs of the soul."
Jennifer Sasser, who chairs the Department of Human Sciences at Marylhurst University in Portland, OR, said what Emanuel described in his piece could really apply to people of any age, as all people are subject to frailty and pain.
"We need to shift consciousness," said Sasser, who directs Maryhurst's Gerontology Program. "This is about being a human being."
Expanding on the Positives
Members of the audience contributed their views, some alluding to a fear and anxiety around death that is pervasive in US culture. One woman mentioned that in dictionaries, the word "geriatric" is defined in negative terms.
For example, the online Merriam Webster Dictionary defines "geriatrics" as "the process of growing old and the medical care of old people" and adds the metaphorical definition, "being old and outmoded (geriatric airplanes)."
Even though we might not be able to change those negative terms, Sasser added, we can expand on the positives of aging.
When it comes to the leading presidential candidates, none are showing signs of decline from old age. Despite what voters might think of their views, these candidates are challenging and maybe even changing some stereotypes about aging.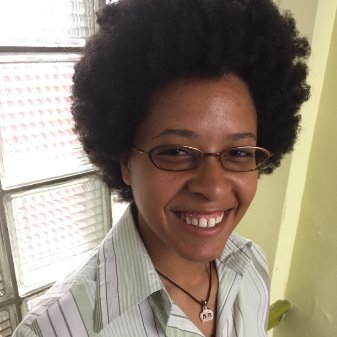 Ness White is a freelance journalist, spoken-word artist and burgeoning musician in the New York City area. She consistently writes for Viet Tide Magazine, based in Westminster, CA, and has been involved in Vietnamese-language media since 2011. Ness has also worked as a copy editor and paginator for the Philadelphia Tribune.