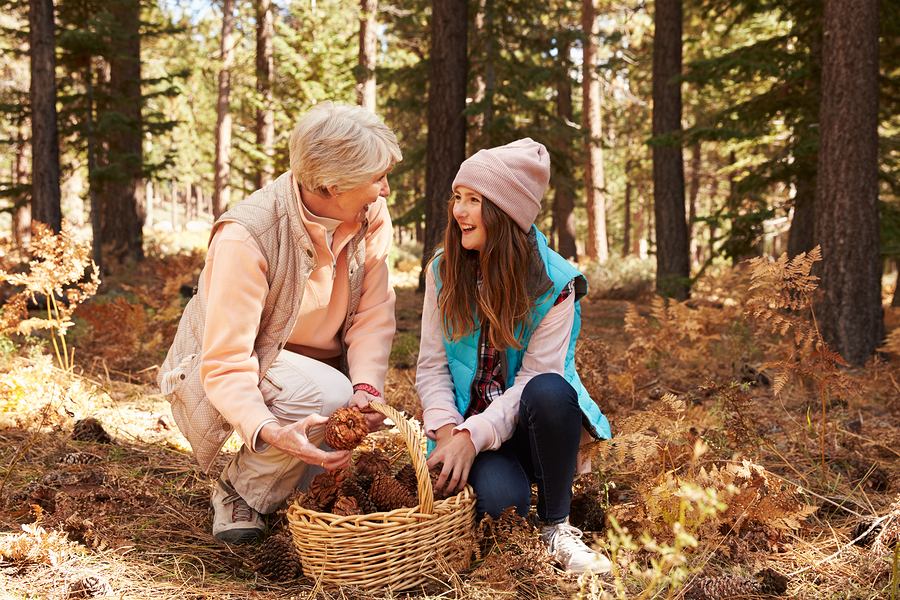 As the pandemic receded, Lenox Hill Neighborhood House, a community center in New York City's Upper East Side, came back to life. The halls buzzed with people of all ages, from young children in the preschool to older adults who came for activities and communal meals.
But few were connecting beyond their age-segregated groups.
"We've always had kids and older adults in the same building, but there were a lot of things that were preventing them from coming together, including safety concerns on both sides," said Jessica Leylavergne, director of visual and performing arts at Lenox Hill.
To help change that, Leylavergne piloted an intergenerational theater program for children, ages 7 to 11, and a small group of older adults. The weekly meetings started with icebreakers, such as fun debates over questions like "Outer space vs. ocean?" and "Sleeping or reading?"
"The kids were a little nervous at first," she said. "They didn't know how to act around the older people."
Next, group members collaborated to create scripts for two modern versions of classic tales: "The Influencer's New Clothes" (a variation of "The Emperor's New Clothes," featuring a social media star, an idea contributed by a young participant) and "The Gingerbread Kid Takes Manhattan" (a takeoff on "The Gingerbread Man," with the Kid blowing up Twitter, a twist proposed by an older participant).
Soon, the age barriers began to fall away. The group became a working theater troupe.
In "The Influencer's New Clothes," Ric Suarez, 76, played the Assistant Baker, with the role of the Baker played by a young person. He laughs when recounting how his younger counterpart "told off" his character for doing things wrong.
"At first, the kids treated us like their parents or grandparents," he said. "They were cautious because we were the adults. But soon they learned they didn't need to treat us with reverence. They just accepted us for who we are."
The pandemic revealed the harmful effects of loneliness, isolation and disconnection, which tend to affect younger and older people most acutely.
Giulia Manfe, 9, played the Designer in the same play.
"Working with the older people was fun," she said. "We have good relationships with the older adults."
Lenox Hill's theater is one example of a wave of new initiatives cropping up across the United States. In recent years, community leaders, social innovators and even business entrepreneurs have begun devising creative ways to forge intergenerational connections.
"I think the pandemic was a turning point," said Donna Butts, executive director of Generations United, Inc., a nonprofit focused on intergenerational collaboration. "People are realizing how critically important it is to have opportunities for young and old people to connect."
The pandemic shined a light on the harmful effects of loneliness, isolation and disconnection, which tend to affect younger and older people most acutely. The problem has become so widespread that the US Surgeon General issued an advisory in April. The pandemic also led to learning loss among school children, a rise in mental health issues, especially among teens and young adults, and a worrisome increase in divisiveness and polarization.
In addition, the pandemic highlighted the vulnerability of many older adults, Butts said.
"Intergenerational solutions can really help to combat all that," she said. "They help build bridges, not just between ages but also between a growing older population that's white and a growing population of younger people of color. Intergenerational programs help connect those two very different-looking groups so that they care about each other."
Tech innovators are building digital platforms that connect older adults virtually with children, teens and young adults. Activists are finding ways to attract multigenerational volunteers and leverage their complementary strengths. Entrepreneurs are devising for-profit businesses to match people of different generations for mentoring.
"I think we're at an inflection point in our society right now that's making [intergenerational efforts] rise in urgency and importance," said Eunice Lin Nichols, co-CEO of CoGenerate, a nonprofit working to bridge generational divides. "There's a lot of frenetic energy, in a good way, around finding new ways to bring older and younger people together to be part of the solution to problems we're facing."
Tech-Driven Innovation
A fateful cab ride 12 years ago was the first spark of Eldera.ai, a digital platform that brings together older adult mentors with children and teens for weekly, virtual conversations. After a dinner party, Dana Griffin agreed to share a taxi with an older woman named Linda Storch. The two women quickly became best friends, even though Storch was more than 30 years Griffin's senior. Not only did they just enjoy spending time together, Storch, a chief financial officer at a high-fashion shoe company, encouraged Griffin in her career in advertising and coached her on relationships.
"We had so much fun together," said Griffin. "She had my back when nobody else had my back."
Griffin was devastated when Storch passed away in 2017 at age 64. Hoping to help others make friendships across generations, she founded Eldera.ai. The platform uses artificial intelligence (AI) to match older adult mentors with young mentees and to monitor the conversations to ensure children and older adults stay safe.
"Older adults experience increased purpose, community and health span," Griffin said. "Kids gain resilience and social/emotional skills. You can't learn those from TikTok. You can really only learn them from another person."
Parents of young mentees have reported they've seen a difference in their children at the dinner table. "They tell me their kids are more open, more curious, more interested in human connection with their own families," Griffin said.
The mentors benefit just as much. Patty Early, a retired teacher, mentors Margot, a 16-year-old girl with Down's syndrome, through Eldera.
"Margot helped me to reconnect with kids and brought me out of isolation," Early said in a blog post. "She makes me feel loved. She makes me laugh. She accepts me exactly as I am. That's what friends are for."
Connecting Generations to Create Change
Traditionally, intergenerational programs have brought together people of different ages as a way of providing a service, such as the Foster Grandparent Program, which deploys older adult volunteers in daycare centers and tutoring programs, or elder visitation programs like Dorot, which enlist volunteers—typically middle-aged or younger—to visit or call older adults who may be isolated.
Now, some are taking a new tack—connecting older and younger people to tackle issues of common concern, such as climate change or racial injustice.
For example, longtime climate activist Bill McKibben started Third Act, which he leads co-generationally with a younger person, Vanessa Arcara. The group mobilizes people 60 and older, as allies to young people, to work together to protect the climate and safeguard democracy. When he's called on to write op-eds for media outlets, McKibben often collaborates and shares a byline with a high school or college-aged person, to highlight the shared effort.
Business Models
While nonprofits have traditionally operated intergenerational programs, some entrepreneurs are testing for-profit business models.
Griffin chose to start Eldera as a business rather than a non-profit because she believes that will enable the company to offer the platform at a large scale more sustainably than a donation-supported program. To generate income, she is negotiating with Medicare and hospital networks for contracts allowing clinicians to prescribe Eldera to patients who feel isolated or who need a sense of a purpose.
Another for-profit digital start-up, called Hey Auntie!, connects Black women virtually across ages and life stages for networking, coaching and encouragement. It's still in early stages, but founder Nicole Kenney ultimately hopes to attract large corporations to pay for Hey Auntie! as a perk for employees, as part of their Employee Assistance Programs (EAPs).
"Aunties" are typically older women, not necessarily blood relations, who mentor younger people. Kenney said the term is a tradition in Black communities in the United States that can be traced back to West Africa. She was inspired to start Hey Auntie! when one of her own aunties guided her through stress-related health issues.
Hey Auntie! is an example of another type of innovation: multigenerational programs that operate within a specific community with an eye toward preserving and strengthening the community's cultural traditions.
"I come from a broad network of aunties who have not had biological ties but who supported and mentored me," she said. For the platform, an "Auntie" can be any Black woman with experience who would like to mentor others; those who join the platform in hopes of receiving mentorship are dubbed "Auntees."
Three tribal nations have created joint projects for young and old that involve activities like storytelling or gardening.
On a similar front, the Northland Foundation's Age to Age program has provided small grants to three tribal nations in rural northeastern Minnesota: the Bois Forte Band of Chippewa, the Fond du Lac Band of Lake Superior Chippewa and the Grand Portage Band of Lake Superior Chippewa.
Projects vary by community. Many include storytelling or community gardening. At Fond du Lac, older adults shared traditional practices with younger participants, such as ricing (harvesting wild rice) and sugarbushing (tapping trees for maple syrup).
"It's about sharing those cultural traditions while bringing people of different generations together," said Zane Bail, chief operating officer of Northland Foundation. "This has given the older adults a renewed sense of purpose. They're less isolated, they feel better emotionally and they're excited to contribute to helping youth thrive."
Back for More
At Lenox Hill, after 10 weeks of writing and rehearsing, the Intergenerational Theater Project culminated with a performance of the group's two plays.
"There has been a great exchange of ideas and many friendships have developed across the generations," Leylavergne told the audience. "And we all had a lot of fun."
Giulia Manfe, the 9-year-old actor, enjoyed the project so much that she came back in June for Lenox Hill's production of "The Music Man Sr.," a version of the classic musical licensed for older adult community groups. She pitched in with props and performed in the marching band for the show's finale. Suarez, who played the Mayor, was thrilled to share the stage with Manfe and a few other young acquaintances he'd made at the earlier program.
Suarez sees benefits for both age groups. Working together made the older participants feel young and, he believes, made younger participants feel more mature.
"I hope people in other areas of the country will do the same thing," he said. "It's a great way for kids and older adults to learn about each other."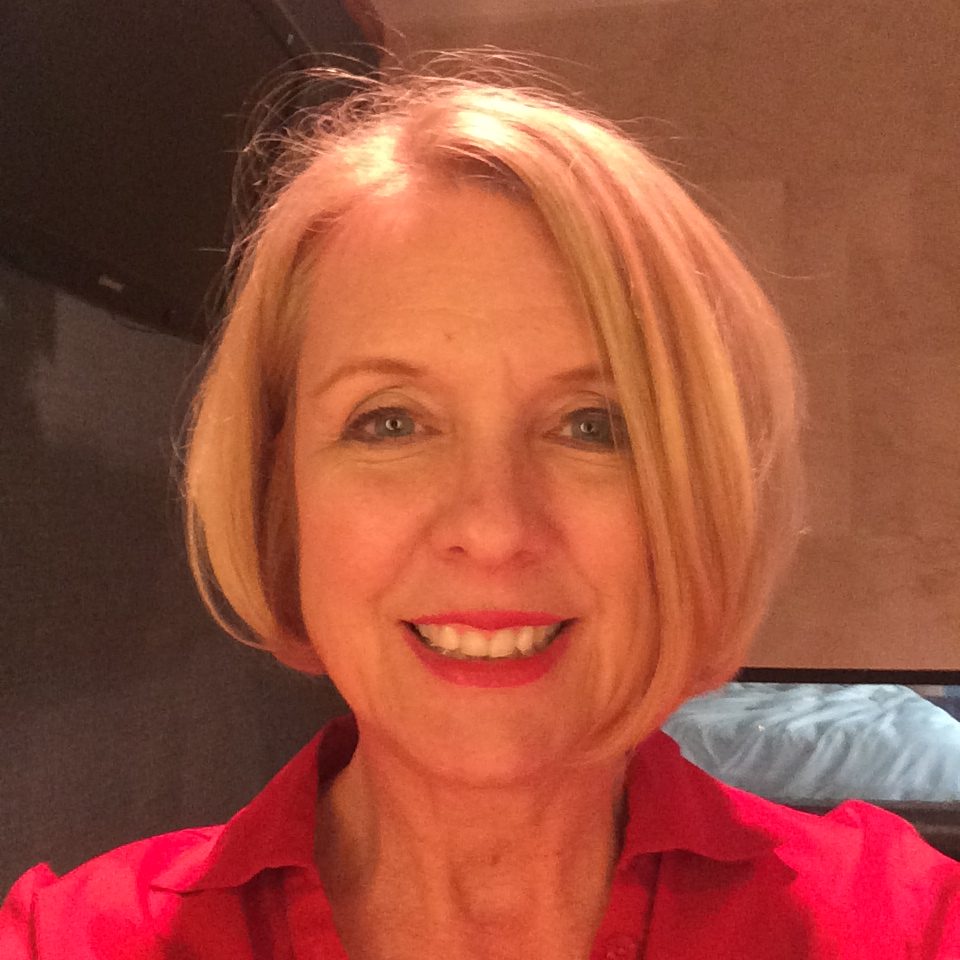 Freelance writer Mary Jacobs lives in Plano, TX, and covers health and fitness, spirituality, and issues relating to older adults. She writes for the Dallas Morning News, the Senior Voice, Religion News Service and other publications; her work has been honored by the Religion Communicators Council, the Associated Church Press and the American Association of Orthopaedic Surgeons. Visit www.MaryJacobs.com for more.