When Bob Evans lost his job in 2009, he began to consider what was next. He'd spent more than 30 years in the horticulture industry, mostly in sales and customer service positions in landscaping and lawn care.
His wife reminded him that, in his 20s, Evans had wanted to become a nurse but set the dream aside to support the family.
"It's too late now," he replied.
"I don't think so," she said.
So Evans went back to school—in his mid-50s, the oldest person in his class. He earned a nursing degree and got a job as a registered nurse in a hospital. Just as he'd imagined in his 20s, he loved the work.
People can expect later-in-life pivots, like Evans' new career, to become more and more common as we live longer, according to the Stanford Center on Longevity. Human life expectancies doubled between 1900 and 2000. Living to age 100 will become commonplace by the middle of the 21st century.
As more people live to 100, they may alternate time spent on work and career with periods devoted to family or caregiving.
"The 100-year life is here," according to the Center's report, The New Map of Life. "We're not ready."
Most people still expect life and career to follow the timeline shaped by a 60- or 70-year lifespan, according to the report, viewing the "extra" 20 or 30 years afforded by increased longevity as an extension of retirement and older age. In this model, college and graduate school, childrearing and prime earning years are crammed into the 20s, 30s and 40s.
That needs to change, according to the report. This unparalleled demographic shift "calls for equally momentous and creative changes in the ways we lead these longer lives."
As more people live to 100, the report predicts, life trajectories will become more fluid and more flexible, and multiple transitions over the course of life will be viewed as "a feature, not a bug." People will shift gears routinely, to new phases of work and career, possibly alternating with periods devoted to lifelong learning or family and caregiving responsibilities.
Adapting to Change
"As people live longer, they're realizing that retirement is not a destination, it's a transition and a time of new beginnings," said Dorian Mintzer, a retirement coach and coauthor of The Couple's Retirement Puzzle: 10 Must-Have Conversations for Creating an Amazing New Life Together (2014). "It can be a time to rewire, rejuvenate and revolutionize."
Longer lives may lead more people to follow unconventional paths, like that of Jim and Lynda McDevitt of Plano, TX. Now in their early 70s, they've pivoted twice in the last two decades. After retiring in the early 2000s from long careers with the Internal Revenue Service, the couple opened a neighborhood wine shop called Corner Wines—and loved it.
"We liked to say, 'We're like Cheers,' because the shop was a place where everybody knew your name," Lynda McDevitt said. "Most of the friends we have now, we made at our store."
Eventually, the shop's six-days-a-week schedule began to take a physical toll, and the couple wanted to spend more time with their granddaughter. They sold Corner Wines in 2020. Now they call themselves "officially retired" but continue to stay engaged, providing occasional consulting services and leading "wine-themed" group tours to places like Tuscany and Napa Valley.
Self-confidence is the key to success when you start a new career or any other new endeavor.
"We had such a passion for wine, we couldn't let it go," Lynda McDevitt said.
Several factors made the McDevitts' later-in-life transition possible. Both enjoy good health. Pensions from their IRS careers provided a financial base. Wine was their passion, but they'd honed practical skills while at the IRS: the basics of accounting, managing and marketing a business. Both had work experiences that gave them the confidence to start something new: Jim had presented proposals to top officials at the IRS; Lynda had fielded media interviews as an IRS spokesperson.
That type of confidence is key in embarking on any new career or endeavor, Evans said. Even though he had worked in a very different field before he became a nurse, basic skills—like computer proficiency—buoyed his confidence to tackle the next phase.
"Computer literacy was a big part of being able to jump back into college in my late 50s, to be able to function and graduate," he said. "You can't really stay in the game if you can't work at a computer at least at a minimum level." Former co-workers in his previous career who didn't embrace the computer and internet have had more difficulty adapting, he added.
Along with confidence, a new start takes humility.
"Assuming the role of novice required … swallowing my pride," Evans said. That was humbling but necessary to learn the skills to serve patients.
Finding Purpose
In filming her 2022 documentary Lives Well Lived: Celebrating the Secrets, Wit & Wisdom of Age, which aired on PBS, filmmaker Sky Bergman chose interviewees, ages 75 and up, who were resilient, active and engaged—and discovered that all shared a common trait.
"Everyone had a sense of purpose," said Bergman, who is professor emeritus of photography and video at Cal Poly State University in San Luis Obispo, CA. "That purpose could change over time, and often did change over time, but that was the common thread."
A health scare in 2003 helped Mellanie True Hills, 71, of Greenwood, TX, identify her next purpose. She developed a heart blockage, followed by atrial fibrillation ("afib"), which caused her heart to race. Surgery corrected the problem, but at the time, patients had little access to reliable information about afib. After Hills retired from her corporate job, she created a website, StopAfib.org, and began organizing annual patient conferences featuring experts.
Skills developed over her long career in IT, web development and accounting all came to her aid. But Hills also credits her thirst for knowledge and her lifelong learning habit.
When you start something new, don't be afraid to change or to take a risk.
"When I was young, I had a boss who said, 'Mellanie finds a vacuum and fills it,'" she said. "That is the mindset you need to have to start something new. You see a need and you fill it. It's also a matter of not being afraid to change. That is hard for some older adults. Not being afraid to take a risk. Risk is the price you pay for opportunity."
Jan Gero pushes himself to keep taking risks artistically at the age of 90. After five previous careers—architect, modern dancer, fashion designer, documentary filmmaker and artist—he has reinvented himself as a monologist. Recently, he performed a one-man show, Naked at 90: An Evening with Jan Gero.
His daily life is solitary, which he prefers, but he shares a video journal online and hosts The Compulsive New Yorker, a public access cable show from his apartment in New York.
"I'm basically just saying what's on my mind," he said. "A lot of what I'm doing is trying to come to terms with death, because it's a finality, a biological reality. Every day, I'm kind of asking myself the question, 'Am I on the path to going down with a smile, rather than a sneer?'"
Envisioning the Extra Years
Jerry Cahn, an executive coach in New York, recently launched a workshop titled, "Age Brilliantly: Maximize Your Ability to Lead a Fulfilling 100+ Year Life." It's not just for executives approaching retirement, however.
The 30 "extra" years that many will enjoy shouldn't be viewed as tacked on at the end of life, he said. Those years might be devoted to sabbaticals at any age, to provide breathing space for creative growth. Cahn cited a young professional who left one high-pressure job but postponed the start of his next job to devote four months to travel, including visits to Mount Everest, Nepal and the Camino de Santiago in Spain.
Cahn added that many executives meticulously plan their finances for retirement and later life but head into their post-career years with vague plans, such as, "I'd like to travel."
"That might mean traveling six or seven weeks out of the year," he said. "But what about the other 45 weeks? They don't tend to think about that."
Mary "Molly" Camp, MD, assistant professor in the department of psychiatry at UT Southwestern Medical Center in Dallas, said more and more of her patients want to talk about how they'll handle retirement and the second half of life.
Young people might seek help for transitions—a guidance counselor when choosing a college or a therapist for premarital counseling. But there's little to guide middle-aged or older people to prepare for the later transitions in life. Camp hopes that's beginning to change.
"We're evolving in our knowledge of human development, where we don't think of adulthood as something you reach and then it plateaus and stays the same," she said. "Instead, we're understanding that life changes through lots of different phases, lots of different transitions, including career changes and retirement. It's not that we turn 55 and everything becomes static."
Yet Another Chapter
The COVID-19 pandemic forced Bob Evans to pivot again in 2020. His age and health issues made it too risky for him to work around COVID patients. He left nursing with plans to eventually return—then discovered that he enjoyed retirement. His wife, an IT recruiter, still works from their home in the Cleveland area, so Evans, 68, handles the household duties, including maintaining their large, landscaped yard, and volunteers with the Cleveland Hiking Club, helping to build a new pavilion at a local park. He looks in often on his father, who's 93 and lives nearby. He's developed an interest in family history.
Just in case, he also keeps his nursing license up-to-date.
"I'm not sure what the next chapter is going to be," he said, "But that's the fun part."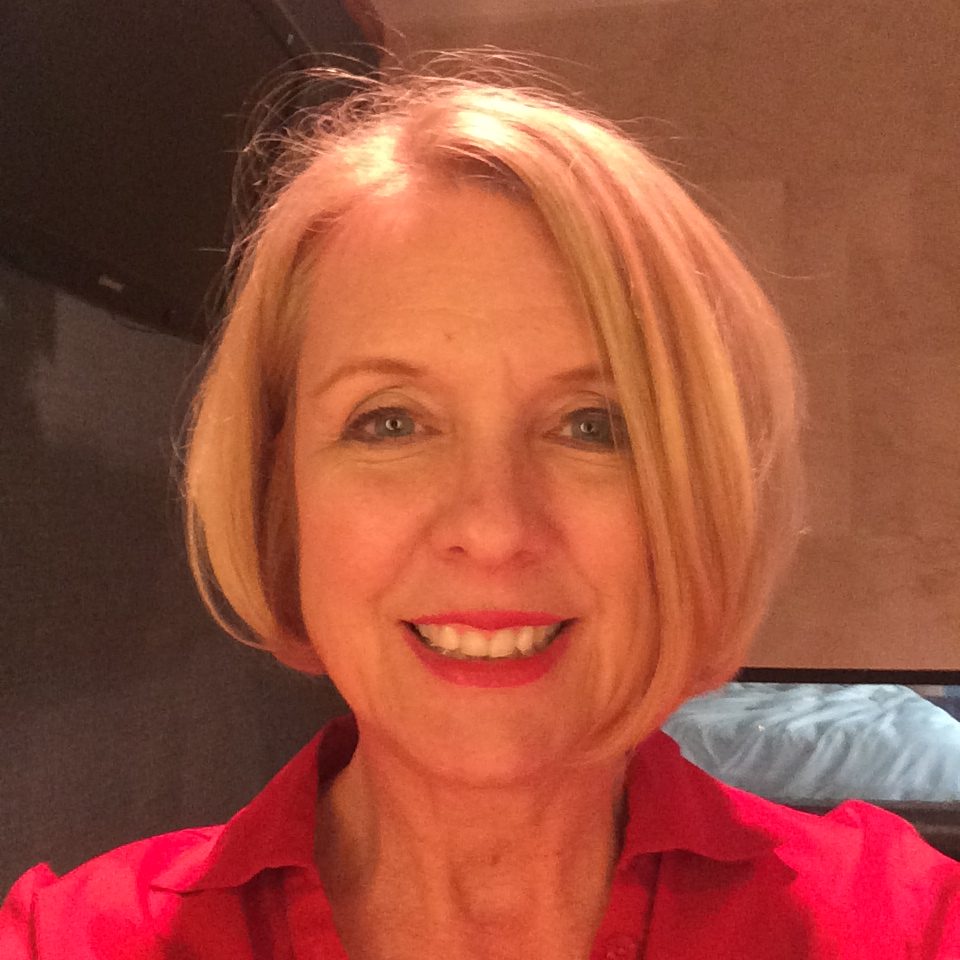 Freelance writer Mary Jacobs lives in Plano, TX, and covers health and fitness, spirituality, and issues relating to older adults. She writes for the Dallas Morning News, the Senior Voice, Religion News Service and other publications; her work has been honored by the Religion Communicators Council, the Associated Church Press and the American Association of Orthopaedic Surgeons. Visit www.MaryJacobs.com for more.