This article is the next in our series on the future of aging: interviews with people who are experts in their fields and are also visionaries. We're asking them to talk about what they believe will happen in the years ahead to change the experience of aging.
Ellen Goodman, a Pulitzer Prize winning columnist, has been examining social change for most of her career. As a writer and speaker, Goodman has given a voice to progressive ideas and to women's issues in particular. Now she is steering how we think about death and dying with her nonprofit organization, the Conversation Project, which calls itself a public health campaign and a movement, working to change the way people talk about, and prepare for, their end-of-life care.
The first glimmer of Ellen Goodman's vision for the Conversation Project started with a suitcase.
When she was 25, Goodman went home to visit her family. Her father had been diagnosed with terminal cancer and would pass away three months later. Her mother had just given him a gift: a brand new suitcase.
Goodman jokes that the suitcase may qualify her family for the "Denial Hall of Fame" but adds she has carried the baggage of that image ever since. Because no one in her family was willing to talk about her father's impending death, she says, there was no chance to say goodbye.
"I still wonder if my father was lonely in the silence that surrounded our inability to talk about what we all knew," she says.
Ninety percent say talking with loved ones about end-of-life care is important; only 27 percent have actually done so.
Even though the Goodmans talked about just about everything else, the topic of death was taboo. Now, Ellen Goodman has cofounded a project to break the silence, to get people to start talking about their wishes for the end of life.
"We hope that these conversations will begin at the kitchen table with the people you love," she says.
Fostering Discussion
Decades after her father's death, when her mother developed dementia and reached the end of life, Goodman found herself making difficult decisions about her care, with no sense of what her mother's wishes might have been.
"I had to say no to one procedure and yes to another, no to the bone marrow test, yes and yes again to antibiotics," she says. "How often I wished I could hear her voice telling me what she wanted. And what she didn't want."
Goodman's family was not alone. According to a Conversation Project survey, even though 90 percent of people say that talking with their loved ones about end-of-life care is important, only 27 percent have actually done so.
To help bridge that gap, in 2010 Goodman cofounded the Conversation Project, a nonprofit that aims to get people talking with their families and medical providers about how they'd like to be cared for, well in advance of when a health crisis occurs. The project has created a Conversation Starter Kit, a discussion guide about what's most important in the last phase of life. To date, more than 300,000 people have downloaded the free starter kit from www.theconversationproject.org. The project is also working to spread the word through worship groups, at local health centers and in the medical community.
Comforting Survivors
While the Conversation Project will help those at the end of life, it's just as important for survivors. When someone passes away, studies show that depression rates plummet six months after a death if the family has had "the conversation."
Atul Gawande, author of Being Mortal (2014) and an advisor to the Conversation Project, says that when families face difficult end-of-life decisions with no sense of their loved one's wishes, "it's incredibly traumatic for the family and the doctor involved."
Death is no longer what we used to think of as natural. It comes as a cascading number of decisions.
Stories of individual families' experiences with end-of-life questions are featured on the Conversation Project website. There's Hong Yee, an Asian man who feels guilt about his grandmother's not-so-good death.
"In retrospect, perhaps, we could have asked her if she wanted a feeding tube…we could have asked what she wanted and respected those wishes," he mused.
In contrast, there's the story of Jane, whose mother shared her wishes ("no heroics") and her desire to be buried in the town where she lived, rather than in a family plot in another state. After her mother passed away, Jane said, knowing her wishes were honored was a source of extreme comfort.
Then there's Linda, whose mother, Helen, did have the conversation, dealing with her impending death "honestly, openly and with great humor." Helen signed forms for her cremation while she was still alert mentally and immediately enrolled in hospice, ensuring access to good care and pain medication when it was needed.
"Hospice answered many requests: a massage therapist for comfort, a harpist who played by her bed; we had help with bathing, and a nurse was available day and night," said Linda. She urged others, "Please, create the ending you want. Have the conversation too. For whatever comes next."
Says Goodman: "This is the gift, maybe the last gift, we can give one another."
We talked with Goodman about her vision for a time when people can talk openly about their wishes for the end of life—and have a better chance of dying in the way that honors those wishes.
SCF: As a society, we haven't always needed to talk about death in the ways we do now. One might say we're learning new skills that our parents or grandparents didn't need as often.
EG: Medical technology has advanced so much. People are living 30 years longer than they did a century ago. That's the good news. The harder news is that death is no longer what we used to think of as natural. It comes as a cascading number of decisions. We are faced with these decisions, which our grandparents were, by and large, not faced with. It's a huge difference.
SCF: Another difference is, death used to be part of life. Most people died at home, so people were more familiar with death and dying—and perhaps more comfortable talking about it?
EG: Let's not look at the past in rose-colored glasses. People died of infections and whooping cough, suddenly and tragically of diseases we can now cure. But it is true—that people saw death and they knew it up close.
SCF: Today, because of their age and numbers, boomers in particular are kind of in charge of moving the culture forward—to a better way of dealing with dying in these modern times.
EG: This is the generation of people who are now turning 65 at the rate of 10,000 a day. This generation has been [a] social-change agent of our culture all the way through their lives and they've also been outspoken, Lord knows. So it seems likely that, starting with [baby boomers] and going on down, we will be much more comfortable talking about these things.
SCF: How do you think your goals and your project might alter the future of how we live with death? How are your efforts going to have an effect on society?
EG: We are a people-centered project, not a patient-centered project, and our goal is that how you live at the end of your life will be thought about and structured by your own desires. Obviously, that's not always going to happen—there are car accidents and tragedies—but there would be a much greater number of people who would die in something we might call a "good death."
SCF: You've written that everyone seems to have "a piercing memory of a good death or a hard death." How do you define a good death?
EG: I think the closest we've come is that it's a death in which people's wishes were respected, whatever those wishes were.
It's not for me to say what somebody else's experience should be. It is a death in which the people that you love know what you want and are able to help that happen.
SCF: You mentioned that the Conversation Project is people-centered, not patient-centered. In your view, is the end-of-life process too medically driven, instead of personally directed? If so, what might a more person-centered approach look like?
EG: I always think about how we transformed birth in this country a generation ago. It was because women and families said to the medical establishment that birth was not just a medical experience, it was a human experience. And now we are saying that dying is not just a medical experience, it's a human experience and we need to keep people at the center.
SCF: Is death a subject that's avoided in other cultures the way many Americans avoid it?
EG: People often say, "Well, in my family/tribe/ethnic group/religion, [talking about death] is really taboo. I think we are talking about it more openly than we did, though. I've seen a change in the years since we've been in operation. We've had, for example, our "Death over Dinner" events, which sounds far from casual, but people have come and told stories.
As a journalist myself, one of the astounding things to me is, I've never been involved in anything where everybody has a story. I mean everybody has a story. I tell people I'm involved in a project to encourage conversations about end-of-life wishes. There's kind of like half a beat, and then out pours a story. It's just amazing.
[Editor's note: For three years, the Conversation Project has partnered with the Death Over Dinner organization to encourage people during a designated week to host dinner parties to talk about their end-of-life wishes.]
SCF: Then again, when you're talking to loved ones, they may be resistant, even hostile, when you try to bring up the topic of end of life. Any suggestions for broaching the subject in ways that might be less threatening or upsetting?
EG: There are lots of things that we have on the website about ways to approach it: telling someone your own story; showing them a letter; showing them this column that you're writing; telling a story themselves; asking for a story.
One thing that works really well for adult children when talking with their parents is asking for help: "Hey Mom, hey Dad, when the times comes, I may have to make decisions for you and I really need your help in figuring out what I should do." That's useful because parents like to be in a position to help their children.
SCF: What are a few specific end-of-life issues—medical, financial, emotional—addressed in the starter kit?
EG: The starter kit is a non-scary, non-medical conversation starter, literally. It asks you questions like what matters to you, where do you want to spend your last days, are you a person who wants all the information or would you rather doctors and families make decisions. Of course, it also asks whether you want every imaginable treatment no matter your condition, or whether there will come a time when you want comfort care only.
SCF: Could you talk a little about multicultural aspects? For example, in Being Mortal, Atul Gawande talks about how some African Americans worry more about receiving too little treatment rather than too much, which is the opposite of what many Caucasians fear.
EG: That's true, and understandable for historical reasons.
We are doing several multi-ethnic projects. One is the Conversation Sabbath, where we're trying to get the word out through faith communities [to] virtually every religion you can think of. We're also doing a project with community health centers that is looking at the differences between different ethnic groups. It's like a pilot project. How does it work at a largely Asian community health center, an African-American community health center, a Hispanic community health center?
SCF: Have you heard yet from any participants who used the Conversation Starter Kit, and then put the information they'd gleaned to use? I'd love to have an example of how it worked in real life.
EG: A lot of people have told me, "I thought this would be so hard. I never thought my father would talk to me about this. But when we actually sat down, it wasn't painful. It was one of the most intimate conversations we've ever had." I've heard that repeatedly.
SCF: Having this conversation can bring up some complicated issues. Boiled down, what do you think it's really about?
EG: I actually think the end-of-life conversation is about life, how you want to live at the end, what matters to you, and sharing those intimate feelings and information with the people you love.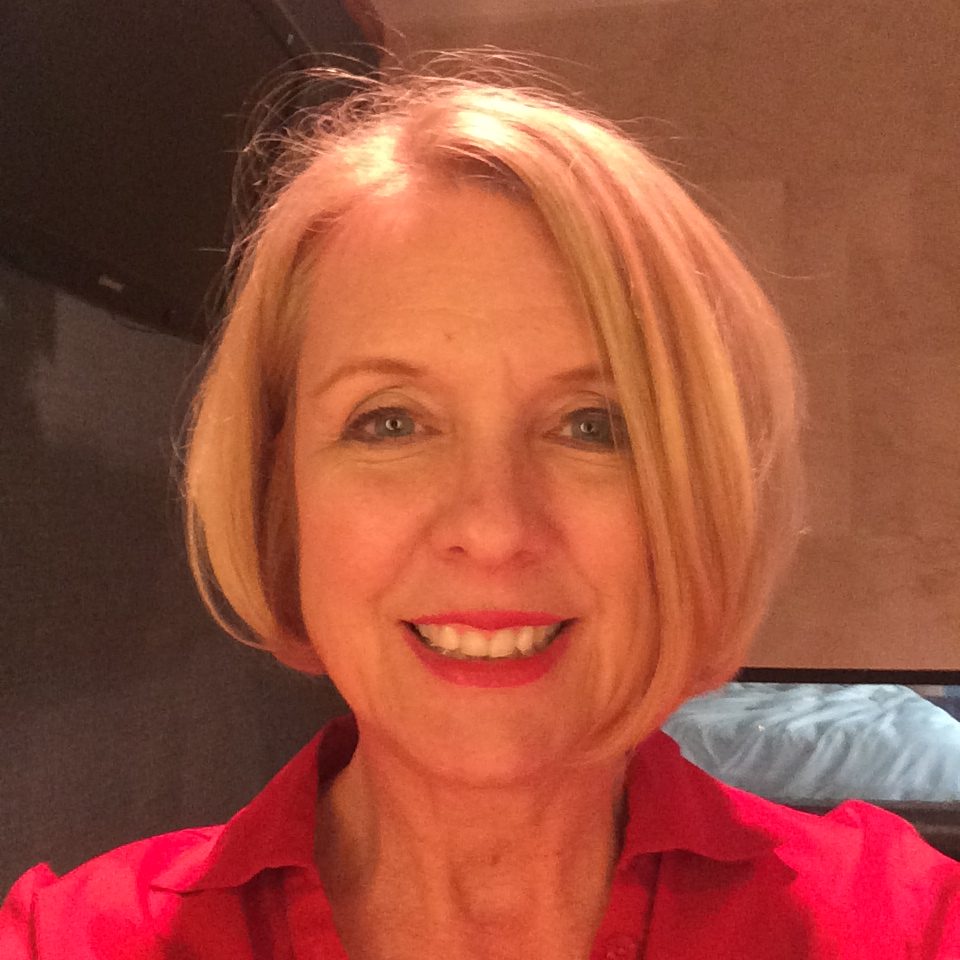 Freelance writer Mary Jacobs lives in Plano, TX, and covers health and fitness, spirituality, and issues relating to older adults. She writes for the Dallas Morning News, the Senior Voice, Religion News Service and other publications; her work has been honored by the Religion Communicators Council, the Associated Church Press and the American Association of Orthopaedic Surgeons. Visit www.MaryJacobs.com for more.