As a retired registered nurse, Donna Bening, 81, has known for decades that telemedicine was coming. Her expectations have been realized this year.
Bening had two virtual visits via videoconference: first with her primary care physician for a routine checkup, and later with her rheumatologist for a follow-up to track the progress of her rheumatoid arthritis. Bening loved the convenience. Her primary care physician, Bening noticed, checked on her from home, casually dressed, sans the usual white coat.
"Neither of us had to get dressed for the appointment," Bening said.
Millions of older Americans tried telemedicine for the first time in 2020. Due to the pandemic, medical providers quickly pivoted to virtual visits to minimize potential exposure to COVID-19 for vulnerable older patients, and Medicare expanded its coverage to reimburse for telemedicine visits, which were previously not covered.
"The pandemic took something that was ready to launch in some form and accelerated the adoption of the new technology," said Joshua Septimus, MD, a primary and internal medicine physician at Houston Methodist Hospital who sees many older adult patients. "I think it will have a lasting impact."
Many experts believe telemedicine will continue to play a bigger role in medical care for older adults after the pandemic, especially if Medicare maintains its coverage. But while telemedicine offers many advantages to older adults, some worry an overzealous push for widespread adoption could leave some patients behind or push them toward virtual visits even when they really need to be seen in person.
"I worry that people are being blinded by the efficiencies [telemedicine] creates to the limitations," Septimus said.
Advantages of Virtual Visits
Telemedicine is the use of communications technology to deliver health care to patients at a distance. Virtual visits typically involve video and audio communication, via a laptop or desktop computer, tablet (such as an iPad) or smartphone, but may also include medical visits conducted by telephone. Some expand the definition of telemedicine to include written communication between patients and doctors via email or an online portal.
Early studies indicate that patients are responding positively to virtual interactions.
For many older adults, the biggest and most obvious benefit of telemedicine is the ability to consult a doctor or other medical professional without leaving home.
"Traveling to a clinic or doctor's office can be an exhausting task for older adults," said Jessica Voit, MD, an assistant professor in the Department of Internal Medicine at UT Southwestern Medical Center in Dallas who specializes in geriatrics. "Some patients need a family member to take off work to bring them in."
Eulaine Hall, 87, of Dallas likes that advantage. When her annual checkup took place over the telephone a few months ago, she didn't need to arrange transportation to the doctor's office via the city's transit service for seniors. Hall, who has macular degeneration, can no longer drive.
"Avoiding the trip was major," she said. "And I felt like the doctor spent more time with me and asked really detailed questions."
Other advantages: doctors can conduct visits from wherever they are, saving time and money. With the patient's permission, a third party—another medical specialist or a family member—can easily be pulled into a virtual visit.
"You could have multiple physicians in a consultation with the patient at once, instead of having the patient make multiple visits to multiple doctors," said L. Arick Forrest, MD, vice dean of clinical affairs at the Ohio State University College of Medicine. "Telemedicine offers the possibility of a more patient-centric approach."
Telemedicine makes it easier for patients and doctors to have frequent, brief check-ins.
Another advantage: doctors can glean a better sense of a patient's living situation through a video visit.
"I enjoy seeing patients in their homes," said Voit. "I get insight into their daily lives. I meet their pets. I might notice things like how it's a challenge for a patient to stand up from a soft couch, or a throw rug on the floor that might cause a fall."
Before the pandemic, all visits were conducted in person at Voit's clinic. Once the pandemic hit, the clinic quickly moved most appointments to videoconference or telephone. Now, it's a hybrid—the clinic provides some appointments in person when needed and others via telemedicine. Nurses triage appointment scheduling to determine which visits need to take place in person and which can easily and safely be conducted virtually.
"Telemedicine works well for a follow-up visit—for example, if we're trying a new medication and need to see how the patient is doing with it," Voit said. "But if I need to listen to the patient's heart and lungs, or it's a complex case, I need to see the patient in person."
Another advantage for older adults: telemedicine makes it easier for patients and doctors to have frequent, brief check-ins.
"As you get older, you get more chronic conditions, and managing those via telemedicine, rather than deferring follow-up until your next doctor visit, is a big advantage," said Forrest. "With telemedicine, there are more ways to be in constant connection."
Forrest added that patients can often monitor their vital signs from home, thanks to new, consumer-oriented gadgets, such heart rate monitors, blood pressure cuffs, blood glucose monitoring, or digital pulse oximeters to measure blood oxygen levels. However, insurance coverage for these devices varies.
Technological Challenges
When Rosie Kroft, 80, called to schedule a doctor's appointment last May, the scheduler told her she'd need to see the doctor via videoconference. Kroft's cell phone doesn't have video capabilities, so she enlisted her son to come to her house with his smartphone for the appointment.
"I was pleasantly surprised by how well the visit went, but it would've been easier for me to just go to the clinic," she said.
While many older adults are tech savvy—and many more have become adept with FaceTime, Zoom or other video platforms during the pandemic, to stay in touch with family—some lack the skills or the devices needed to connect with telemedicine. Forrest notes that about 40 percent of patients over 65 in his clinic chose to conduct their virtual visits via telephone, rather than video—about twice as many compared to those patients under 30.
While it was a necessity during the pandemic, "When it's done by phone, it's just not as effective," he said.
In-person visits will always be important. Doctors often pick up subtle physical or behavioral cues that might not come across via telemedicine.
Technology is a barrier for telemedicine for a significant number of older adults in the United States, according to a University of California, San Francisco study.
"Video visits require patients to have the knowledge to get online, operate and troubleshoot audiovisual equipment, and communicate with the cues available in person," the study reported. "Many older adults may be unable to do this because of disabilities or inexperience with technology. An equitable health system should recognize that for some … in-person visits are already difficult, and telemedicine may be impossible."
The study estimated that, in 2018, 13 million older adults in the United States were not ready for video visits, mostly due to lack of experience with technology or not owning the right devices.
"Telecommunication devices should be covered as a medical necessity, especially given the correlation between poverty and telemedicine unreadiness," the study recommended.
The study also noted that older patients are more likely than younger patients to have hearing or vision loss or dementia, which can make telemedicine virtually impossible, unless someone is available to assist with the technology.
Permanent Change or Emergency Stopgap?
Many medical visits that initially took place via telephone or videoconference during the pandemic are now returning to in-person appointments, as clinics put safety protocols in place. That's how it should be, doctors say.
"One concern of mine is that a lot of virtual care is being done [during the pandemic] for respiratory infections, where the patients really should be examined," said Septimus. "The value of examining someone's lymph nodes, throat or chest, that's something you can't replicate with technology."
Going forward, the challenge will be striking the right balance—using telemedicine where appropriate, but making sure patients are seen in person when necessary. And determining whether telemedicine will work for a specific visit isn't always an easy call. It depends on the situation and may vary from one patient to another. For example, a dermatologist might be able to effectively follow up via video with an established patient with a confirmed diagnosis—such as acne or an eczema flare-up—but a suspicious mole or other skin lesion must be examined in person.
"It's really up to the practitioner to decide who needs an in-person visit," said Carmel Dyer, MD, geriatrician with UT Physicians/McGovern Medical School at UTHealth in Houston. "We don't want a patient who needs to be seen forced into telemedicine. On the other hand, we don't want to drag them down here to the clinic if it's not necessary."
Some experts worry that, given the lower cost of telemedicine visits, insurers may eventually push patients to use this route more and more often, even when they really need to be seen by a physician. Physical examinations and personal interactions will always be important for good medical care. Physicians often pick up on subtle physical or behavioral cues that might not come across via video.
"Telemedicine is not a substitute for an in-person visit," said Forrest. "It's a complement."
Geriatrician Carmel Dyer, MD, suggests that patients ask a family member or friend to join them for virtual visits, to be a second set of ears.
Septimus recalled a patient who seemed nervous and fidgety during an exam; when confronted, the patient confessed that he had a drug addiction.
"I never would have noticed that, had I not been with him in person," he said.
To help make a virtual visit more thorough and successful, Dyer advises patients to prepare just as carefully as they would for an in-person appointment.
Helpful preparation may include:
Sitting in a quiet, well-lit location, with the TV off and as few distractions as possible
Checking vital signs (blood pressure, temperature, oxygen levels, heart rate and weight) before the visit begins
Writing out a list of questions for the doctor
Having an up-to-date list of medications
Wearing hearing aids or glasses, when applicable
Dyer also suggests that a patient could ask a family member or friend to join the visit to be a second set of ears, or to hold the video device if a doctor needs to see the patient's gait or a hard-to-reach spot on the body.
Before ending the visit, Dyer advises patients to repeat the doctor's instructions aloud, to confirm they're understanding them correctly, and to make sure they are clear on what next steps to follow.
Even in these uncertain times, Dyer recommends that patients see a physician in person at least once a year, and more often if they have a condition that requires it. She also thinks first visits should take place in person.
"Establishing a rapport with a new patient is a bit more challenging via FaceTime," she said. "In person, you can look the patient in the eye."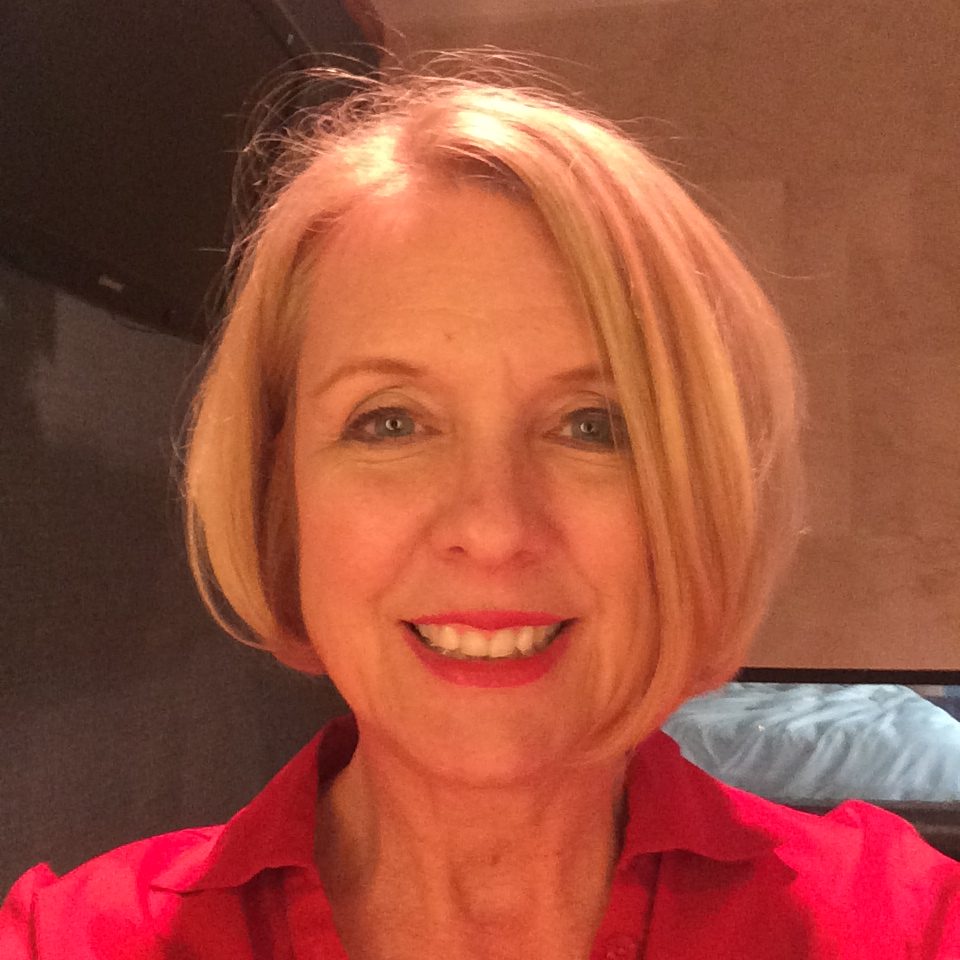 Freelance writer Mary Jacobs lives in Plano, TX, and covers health and fitness, spirituality, and issues relating to older adults. She writes for the Dallas Morning News, the Senior Voice, Religion News Service and other publications; her work has been honored by the Religion Communicators Council, the Associated Church Press and the American Association of Orthopaedic Surgeons. Visit www.MaryJacobs.com for more.