When Linda Stallard Johnson's husband had pain in his shoulder, he suspected he might be having a heart attack. His sister had just had one, with similar symptoms. The couple went to a hospital emergency room, where he underwent an EKG, blood tests, a chest X-ray and a second EKG—all, normal. As a precaution, the physician on duty wanted to admit him for a stress test the next morning. But when the couple asked how much an overnight stay might cost, nobody had an answer.
"We even called the billing office and they sent a staff person down to the room, who could not provide us with any information," Johnson said.
Unsure what Medicare covered and fearful the bill might prove financially crippling, the couple left the hospital, despite the doctor's warnings. They were on edge until he finally took the stress test several days later at an outpatient clinic—also, normal.
The Johnsons' experience mirrors a problem faced by many Americans: a frustrating lack of transparency in the pricing of medical services and procedures.
Health care costs are not only sky-high, they're unpredictable. There's a wide disparity in what hospitals charge, even for routine procedures, and pricing is anything but transparent. Patients who ask for price estimates in advance often get nowhere. Insured patients must navigate a complex array of pitfalls: finding in-network providers, avoiding hidden costs or services that aren't covered, minimizing out-of-pocket costs. Even those with good insurance may be slammed with "balance bills"—charges for services from out-of-network providers that can run into tens or even hundreds of thousands of dollars. Those without insurance can easily end up bankrupt after a single trip to the hospital.
Faced with disease, we are all potential victims of medical extortion.

— Elisabeth Rosenthal, MD
Rosemary Hinojosa, 68, ran into that problem several years ago when she fell and injured her back while visiting relatives in another city. She was transported to the nearest hospital, which was out of network for her employer-provided health insurance plan. When she received an $87,000 bill, the insurer refused to pay, arguing that she was responsible for the bill because she didn't choose an in-network provider.
"Faced with disease, we are all potential victims of medical extortion," wrote Elisabeth Rosenthal, MD, in An American Sickness: How Healthcare Became Big Business and How You Can Take It Back (2018).
Older adults are particularly vulnerable. Compared to younger people, they tend to need more medical care, the cost of which represents a larger portion of their overall cost of living. Many live on a fixed income and can't manage unexpected medical bills or exorbitant drug prices. Those who are near retirement may not be able to bounce back from a big bill. And while insurance and medical billing are confusing for people of any age, they can be even more so for an older person who's not tech savvy, or who's dealing with memory loss, hearing loss or other disabilities or who's reluctant to question a doctor's authority.
This lack of transparency in health care costs "places an unfair burden on everybody, but it's especially difficult for older Americans," said Cindi Gatton of Pathfinder Patient Advocacy Group, which helps patients navigate health care and medical billing.
Perhaps the most vulnerable are those ages 50 to 64 who lost their insurance through loss of a job and can't afford to purchase a plan, according to Lynda Ender, AGE director with the Senior Source in Dallas. Ditto for those 65 and up who don't qualify for Medicare—for example, immigrants who have no work history in the United States or who are not citizens.
How We Got Here
How do medical providers get away with this?
For one thing, insurance has traditionally insulated patients from pricing. Insurance paid the bill; patients often weren't even aware of the amount paid.
Aside from Medicare, which sets rates for each treatment and procedure, there's no regulation that requires doctors and hospitals to keep pricing reasonable or to disclose prices before sending the bill.
"We always have the right to ask, but there are no laws requiring anyone to give you a price in advance," said Gatton.
The pricing system that has evolved in hospitals is so complex, arbitrary and labyrinthine that it's almost unknowable. Hospitals don't price procedures based on the actual costs to deliver them; some hospital administrators aren't even aware of what those costs are. Instead, hospitals have traditionally set prices based on what the market will bear—while keeping pricing data a closely guarded trade secret. Hospitals maintain a retail price list called the chargemaster but, like "sticker" prices on new cars, almost no one actually pays those prices. Insurance companies negotiate lower prices. Often, uninsured patients can negotiate lower prices too, but many don't know that.
Imagine if you paid for an airplane ticket and then got separate and inscrutable bills from the airline, the pilot, the copilot, and the flight attendants

— Elisabeth Rosenthal, MD
Many physicians stay out of the billing process and as a result are unaware of the costs of tests they routinely prescribe or whether they're in-network or out-of-network for their patients.
Sometimes, providers simply can't predict an exact price, only a price range. For example, a gastroenterologist might charge a standard price for a routine screening colonoscopy, but if polyps are discovered during the surgery, the procedure becomes a diagnostic colonoscopy, which commands a higher price.
Finally, billing is piecemeal. Surgeons may know how much they charge for a specific procedure but have no idea what a typical patient ends up paying after charges are added for the anesthesiologist, the hospital facility fee and any blood work, supplies and medications.
"Imagine if you paid for an airplane ticket and then got separate and inscrutable bills from the airline, the pilot, the copilot, and the flight attendants," wrote Rosenthal. "That's how the healthcare market works."
What's the Solution?
Likely it'll take a major, federally mandated overhaul of the medical system to fix this problem, but that's unlikely, given that the medical and pharmaceutical lobbies dwarf the defense lobby. President Trump has instructed federal agencies to develop rules requiring disclosure of hospital prices in consumer-friendly, electronic form, including "list prices" as well as the discounted prices that hospitals negotiate with insurers. However, the rollout is still likely years away and is already facing challenges in court.
Some efforts are underway at the state level to improve transparency and protect consumers. New Hampshire, for example, provides an online database of quality and cost, searchable by procedure and for individual doctors and clinics, which are required to provide the information. In Texas, the legislature passed a law (SB 1264) aimed at providing relief to those slapped with balance bills—surprise medical bills that fall on patients when they have (often unknowingly) seen out-of-network providers.
Patients can take steps to minimize their out-of-pocket expenses. However, the strategy depends on whether the patient has private insurance, Medicare or no insurance at all.
For those covered by Medicare, price shopping generally won't save money. Medicare sets rates for services and, in most cases, forbids providers from billing patients for additional charges.
Uninsured patients can sometimes negotiate a lower price in advance, especially if they pay up front in cash.
For those with employer-paid or individual private insurance, price shopping becomes complicated. The objective isn't necessarily to find the lowest price; it's to find the provider who can provide the service at the lowest out-of-pocket cost. Typically, that means calling the insurance company (or consulting its website) to locate a doctor or hospital that's in network, in which case the insurer will cover all, or a higher percentage, of the cost.
Keep in mind too that even if patients choose an in-network physician and an in-network hospital, they may still see providers (such as an anesthesiologist) who are out of network, who may then charge them at the retail rate.
For those with no insurance, price shopping is critical. Uninsured hospital patients not only get stuck paying the bills out of pocket, they're more likely to get billed those "sticker" prices. On the other hand, it's often easier for uninsured patients to negotiate a "cash" price in advance, especially if the patient pays up front. Also, some urgent care centers, such as CareNow, pledge to provide prices up front (usually after the patient is evaluated but before treatment begins). Cash prices aren't cheap but are usually closer to what large insurers pay. Providers are more willing to do this with cash-paying customers, in part because they avoid the cost and hassle of obtaining reimbursement from insurers.
For those who can't afford insurance and can't pay cash prices, there are few good options. Many must rely on county hospitals that accept patients regardless of ability to pay. Patients with low incomes and few assets may qualify for Medicaid; states provide this coverage and requirements vary.
How to Price-Shop
When she fell and injured her hand, Sheryl Monnier decided to call to check the price at a nearby urgent care center before going in for an X-ray. The first person she spoke to refused to provide a price. She called again, waited on hold, got transferred to a supervisor and finally got a number: $111.
While her insurer may cover all or part of that cost, Monnier thinks it's important for patients to insist on getting prices in advance.
"I know that the charges my insurance company pays are simply passed along as higher premiums," she said. If more consumers insist on prices in advance, "market pressure will encourage medical businesses to make the info easily available so consumers can make wise choices."
But as Monnier's experience shows, price shopping takes persistence and patience. Those who wish to price-shop a procedure can start at HealthCareBlueBook.com to get a ballpark price range for their local zip code, then call the provider's office. The process takes persistence. If the office person says, "I don't know," for example, the patient may need to ask, "Who does?"
Getting a price may also require multiple calls. "Very often, you need to talk to more than one vendor to get the whole cost of a treatment," said Linda Beck, who provides elder and health-care advocacy. "If you need knee surgery, for example, you'll need to get estimates from the surgeon, the anesthesiologist, the radiologist and the facility."
The biggest challenge for avoiding unexpected costs occurs when the patient becomes sick or injured and starts treatment. Then, it's up to the patient to ask each provider whether he or she is in network. Even if the hospital is in network, many physicians, radiologists and other providers are contractors who may not be in that hospital's network.
When you're in the hospital, keep track of every service, test and medication you receive. Errors in billing are astonishingly common.
"There may not be much you can do to avoid out-of-network care if you're in the emergency room, because there may be no in-network providers available, but at least you'll know the bills are coming," Beck said.
While in the hospital, experts advise, patients should keep track of every service, test and medication received, to help later identify any charges that don't belong on the bill. "An astonishing percentage of bills have errors," said Beck.
But keeping tabs on medical care isn't easy for someone like Sophia Dembling, 61, who has undergone almost a year of treatment for amyloidosis, a rare, systemic disease—treatment including chemotherapy and a stem-cell transplant. It's challenging enough to stay on top of her medications and doctor appointments while managing fatigue, nausea and other side effects.
"I'm sure I should be more vigilant, but it just makes me tired," she said.
On top of that, Dembling occasionally receives big bills that providers claim she's responsible for, even though she has met her maximum out of pocket and deductibles for the year. So far, she's been able to sort them out, but only after hours on the phone with providers' billing offices. The hassle isn't helping her heal.
"It's stress on top of stress," she said.
Finally, for patients who are slapped with a big bill, there's almost always room to negotiate. Consider enlisting a health advocate, who can help negotiate a big medical bill, for a fee. (Some charge by the hour; others charge a percentage of the money saved.) AdvoConnection.com provides listings of certified advocates based on location.
Those with employer-provided insurance can enlist help from their human resources department. That's what Hinojosa did after getting that $87,000 bill for the out-of-network emergency surgery and hospital stay. With help from her employer's medical-benefits office, Hinojosa appealed the bill, arguing that she had to opt for out-of-network care, given the urgency of her injury. It took some effort, but she eventually prevailed.
"I won all the appeals that I had and ended up paying only $100," she said.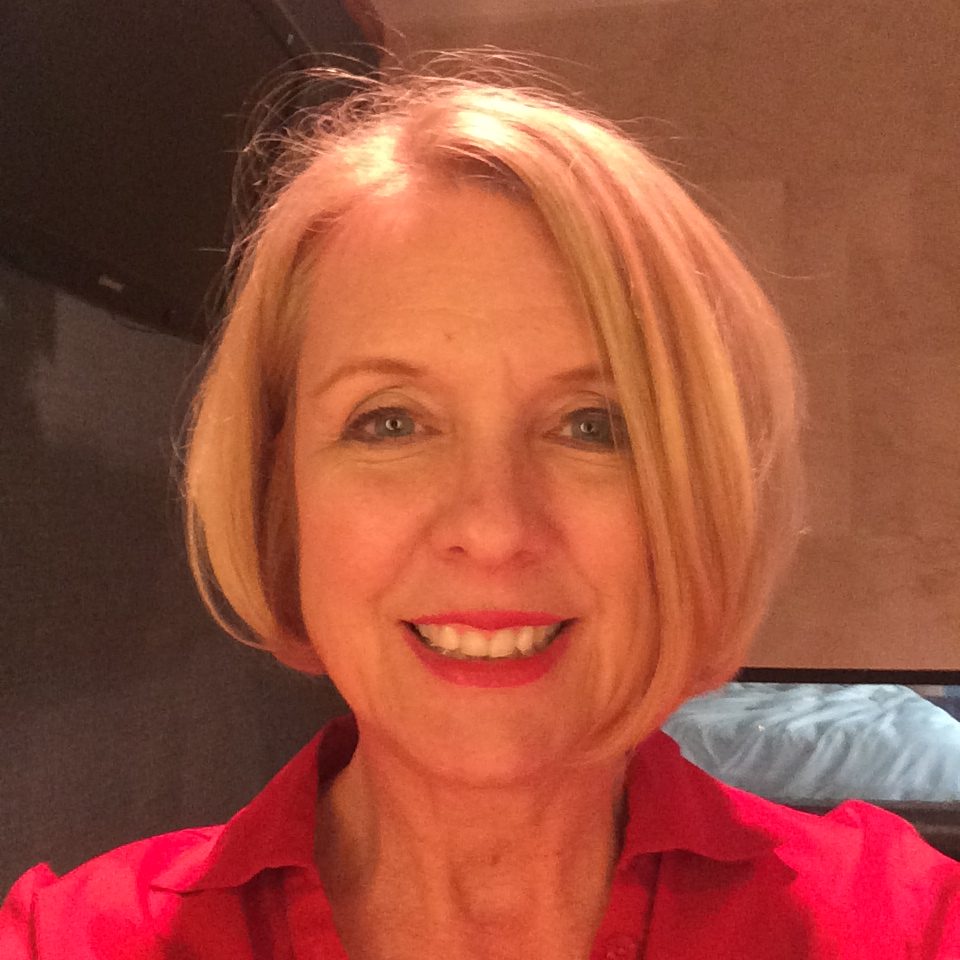 Freelance writer Mary Jacobs lives in Plano, TX, and covers health and fitness, spirituality, and issues relating to older adults. She writes for the Dallas Morning News, the Senior Voice, Religion News Service and other publications; her work has been honored by the Religion Communicators Council, the Associated Church Press and the American Association of Orthopaedic Surgeons. Visit www.MaryJacobs.com for more.