A small wristband device is helping Randy Miltenberger prepare for a knee replacement.
His doctor wants him to strengthen his leg muscles to prepare for the upcoming surgery and rehab, so Miltenberger, 73, wears a FitBit fitness tracker. The device records his steps during his normal routine during the day; every afternoon, he walks on an indoor track until he reaches five miles.
"The FitBit gives me a goal and a way to keep me accountable," he said. He also uses the FitBit to check his heart rate during exercise—making sure he's working hard enough, but not too hard—and to check his resting heart rate, now a very healthy 54 beats per minute.
Miltenberger fits right in with the current trend. Tech industry observers think fitness trackers are just the tip of the iceberg of the growing array of wearable devices that could help keep older adults healthier, safer and more independent, with options ranging from heart rate monitors and medical alert devices to airbag hip belts.
Some devices already save lives, but others may fail with older adults.
Manufacturers shipped more than 172 million wearable devices worldwide in 2018, according to International Data Corporation, and that number is expected to grow to at least 250 million by 2021.
Older adults are adopting these devices at almost the same rate as the overall population; while 20 percent of Americans under 65 use wearables to track fitness, almost as many (17 percent) of those over 65 are using wearables too.
"There are vast opportunities to attack problems faced by older adults through wearables," said Ashley Newsom Kubley, a wearable tech designer and head of the Fashion Technology Center at the University of Cincinnati.
But these devices also raise questions specific to an older population. Are they user-friendly and accessible? Can they work for those affected by reduced vision or cognitive impairment? Are they reliable enough to use for medical purposes?
"It all depends on the [older adult] and on the technology," said Irene Hamrick, MD, chief of the Office of Geriatric Medicine at the University of Cincinnati College of Medicine. Some devices already save lives, while others can fall short in the face of some of the limitations affecting older adults.
Wide Array of Wearables
In addition to fitness trackers, the portfolio of wearable technology includes medical alert systems, which connect a user to help with the press of a button. While they've been available for years, newer versions incorporate features like fall detection and the ability to pair with a cell phone. Some don't even require the press of a button—they detect a fall or a lack of motion and automatically call for help.
Other devices include:
Health monitors help wearers track their heart rate and blood pressure and can even spot heartbeat irregularities. Some, like BodyGuardian, will trigger a warning—sent to the wearer as well as to his or her physician—when a worrisome heartbeat is detected.
GPS tracking devices, such as shoe insoles or clip-on wearables, track the location of the wearer and allow family members or caregivers to locate the person quickly in an instance of wandering.
Some devices, like the Apple Watch, combine these functions. The newest version (Series 5) includes step counting, heart monitoring and GPS tracking, as well as fall detection and the functions of a cell phone (calling, texting, checking email).
Airbag hip belts are strapped around the wearer's hips to help prevent fractures in the event of a fall. The device analyzes the wearer's motion, detects a fall and deploys the airbags automatically before the person hits the ground.
Pain-relief devices, like Oska Pulse or Quell Pain Relief, treat chronic pain with low-voltage electrical current. Typically these are belts strapped around an affected area. Some are paired with cell phone apps, allowing the user to control the timing of treatment and track results.
More Independence, Increased Safety
Experts who work with older adults say wearable devices can be lifesavers. Susan Rebillet, a geriatric psychologist, has about two dozen patients who have used their medical alert buttons to call family members or 911 after a fall or a medical emergency.
"Many of my patients are absolutely able to live independently longer because of this technology," said Rebillet. "Even if the device is never used, it really gives the older adult and the family peace of mind."
Rebillet adds that a medical alert device also makes it easier for family members to respect an older adult's privacy and independence. Family members are less likely to panic, for example, if the older adult doesn't pick up her phone for a bit, relying on the device to alert them if there's trouble.
For patients recovering from heart attacks, smartwatches customized for cardiac rehab can provide monitoring at home.
Similarly, Hamrick notes that GPS tracking devices have enabled families or law enforcement to quickly locate elders with dementia who have wandered or gotten lost.
Remote activity monitoring technology—which combines wearables with other devices like motion sensors, bed sensors and medication monitoring—may help keep tabs not only on older adults but also on the care they receive in assisted living or nursing homes, according to John Alagood, owner of the Senior Care Authority of Dallas-Fort Worth. He thinks families could be reassured if they could track, for example, when medications are administered or how often a loved one is bathed.
And, of course, wearables can make life easier for older adults. For example, Samsung tested customized smartwatches as part of cardiac rehab. The devices allowed patients to handle some of the post-attack monitoring at home and save some trips to the rehab clinic. In the pilot program, a higher percentage of those participants with the smartwatches completed the rehab.
Wearable devices can also nudge older adults to maintain healthier habits. In a 2015 study conducted by AARP, 45 percent of older adults (ages 50+) reported increased motivation for healthier living after six weeks of using a wearable activity or sleep tracker. (FitBit, for example, monitors the wearer's motion to track deep and light sleep, as well as periods of awakening.)
But Are Wearables User Friendly?
No tech device is foolproof, even for the savviest of users. Gadgets require recharging or replacing batteries.
Many wearables must be used in tandem with an app on a smartphone. That requires the user to own a smartphone, pay monthly fees for cell phone service (which is often quite expensive) and also to have enough tech savviness to set up and navigate the apps.
Devices worn on the wrist have screens that may be too small for an older adult with visual impairment to read. There are some work-arounds—for example, a user's progress on a FitBit can be monitored via a computer that has been modified for a visually impaired person (large screen, high contrast and large type) but that does require some tech skill to set up and navigate.
The Apple Watch offers accessibility features such as a gesture-activated speaker function for the visually impaired, a wrist tap to alert a hearing-impaired user to an incoming call or text, and even fitness-tracking options for those in wheelchairs. But the Apple Watch is also expensive, as are the associated monthly fees (either for the watch itself or for a paired iPhone). And it requires tech savvy.
Medical-alert buttons and monitoring and tracking devices work best for people with dementia early in the disease.
Some devices aren't useful if there's no family member or friend keeping tabs on the wearer. A GPS tracking device, for example, won't help if no one's at the other end to notice that an older adult has wandered away from home.
And if a user forgets to wear or activate the device, it doesn't work at all. Rebillet recalled a patient who fell and lay on the floor for three days, even though she was wearing an alert pendant around her neck.
"She simply forgot she had it," Rebillet said. "Possibly the fall itself traumatized her and contributed to her forgetfulness. But this woman had not shown obvious signs of dementia before the fall."
Researchers similarly found that the remote activity-monitoring technology worked best for older adults in the early stages of dementia who were still mobile. But even then, families struggled. GPS can be less accurate in cities due to interference created by buildings, or rural areas may have limited cell or internet coverage. Alerts can be delayed or slow. The older adult might remove the wearable or turn it off.
While medical-alert, monitoring and tracking devices can allow people with memory impairment to live independently longer, many "are optimal only in a narrow window of dementia progression," according to Hamrick.
"In early dementia, patients can still use a cell phone, which can be much less expensive than an alert button," she said. "But as dementia progresses, patients don't remember to push the button, even when they wear it, or don't know what to do with the button."
Gadget or Medical Device?
As the costs of health care skyrocket—and tech devices become more inexpensive and more powerful—many are pinning hope on the potential for wearable devices to save money. For example, a wearable tracking an older adult's movement could alert caregivers to a developing urinary tract infection (UTI), signaled by frequent trips to the bathroom or an unusual gait due to pain. If preventive measures are taken within the first 72 hours of symptoms, that could result in savings of up to $13,000, which is the average cost of hospitalization for a patient with a UTI.
But that points to an area where wearable devices could face pushback from the FDA (Food and Drug Administration). If a smartwatch can track sleep patterns, record heart rates and monitor body temp, at what point does it become a health care device, and thus subject to stricter regulations?
"When you see every sort of technology becoming a health technology, the lines blur," said Eri Gentry, a research affiliate at Institute for the Future. "Regulators are going to have a challenging time figuring out where to draw the line between what's medically relevant and what's just a smart-home device."
Also, wearables that collect health data raise privacy questions. Where does the personal medical information go? Who has access to it and how is it being used?
Kubley cautioned that wearables should supplement, but not replace, professional medical care.
Wearable devices "can be very useful for preventative care or for correcting negative behaviors (bad posture, sleeping habits) or encouraging healthy behaviors (like taking medicines regularly)," Kubley said. "But self-diagnosis can be problematic when people rely on devices in lieu of the advice of trained medical professionals."
Tech Shall Overcome?
However, Kubley said, these issues aren't insurmountable. They're pointers to the next generation of wearable devices.
"These are actually good challenges for designers to edit and refine," said Kubley. "In product design, you must always imagine the best- and worst-case scenarios of how a user will engage with a product."
Increasingly, designers emphasize universal design—making devices accessible and easier to use for people of all abilities—and that benefits older adults. While not marketed specifically for older adults, the Apple Watch's latest iterations (Series 4 and Series 5) feature screens that are 30 percent larger than earlier versions and a speaker function that's 50 percent louder.
But no wearable technology will ever entirely replace the human touch.
"There's a part of caregiving that will always be about the people, the caregivers," Alagood said. "That will never be digitized."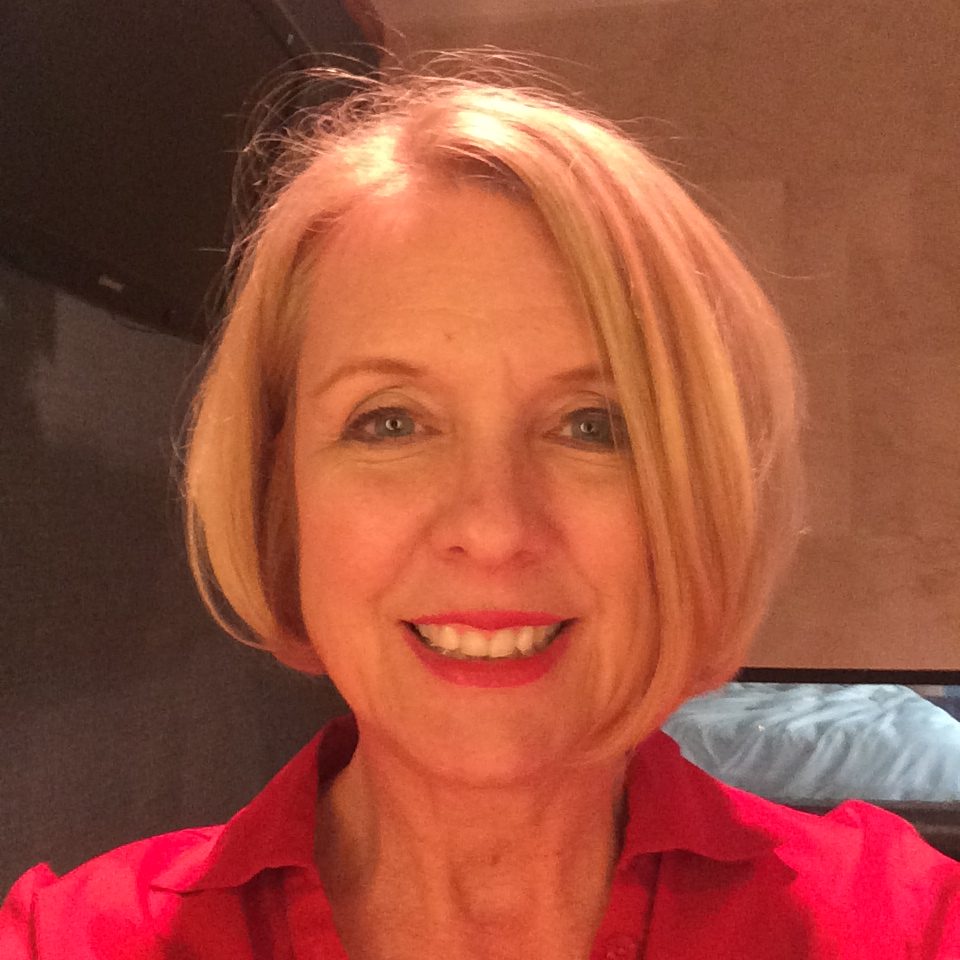 Freelance writer Mary Jacobs lives in Plano, TX, and covers health and fitness, spirituality, and issues relating to older adults. She writes for the Dallas Morning News, the Senior Voice, Religion News Service and other publications; her work has been honored by the Religion Communicators Council, the Associated Church Press and the American Association of Orthopaedic Surgeons. Visit www.MaryJacobs.com for more.