Until age 45, Mary Jo Anderson says, she was a "champion sleeper."
"It's like someone flipped a light switch," she said. "When I entered menopause, I suddenly couldn't fall asleep."
At age 64, she had less trouble falling asleep but couldn't stay asleep. She woke up almost every hour of the night and felt tired much of the time during the day.
Anderson was not alone. More than half of all Americans over 65 report they have difficulty falling asleep or staying asleep, according to the National Institute on Aging.
It's a miserable feeling. While everyone else sleeps comfortably, you're awake. Anxious or distressing thoughts occupy your mind. The longer you stay awake, the more you worry about not getting enough sleep. You fear you won't be able to function the next day; you fret over how the lack of sleep may affect your health. A vicious cycle ensues: the more you can't sleep, the more you worry about not sleeping, which keeps you awake. You start to dread bedtime and another night of trying desperately to sleep—and failing.
"It's a cruel joke that life plays on us," said W. Christopher Winter, MD, founder of the Martha Jefferson Hospital Sleep Medicine Center and author of The Sleep Solution: Why Your Sleep Is Broken and How to Fix It (2018). "When we're young—working nonstop, with kids running around the house—we wish we just had more time to sleep. Then we get older and have more time, and your brain's saying, 'I don't really want it anymore.'"
Plus, the media are full of alarming reports that connect sleeplessness with health problems. Chronic insomnia is linked to increased risk of developing obesity, Type 2 diabetes, hypertension, heart attack, depression or anxiety. Research also links insomnia to Alzheimer's and other forms of dementia (although it's not clear whether the insomnia is a cause or an early symptom). Sleep-deprived people are more prone to falls or car accidents as well as forgetfulness. And, according to the National Sleep Foundation, a lack of sleep is linked to overeating—especially the overconsumption of junk food—which can lead to weight gain.
On the flip side, people who do sleep well are more likely to be alert, function better mentally and are even more likely to maintain a healthy weight.
But there is hope for those of us who call ourselves poor sleepers. With a "sleep makeover"—changing habits that disrupt sleep, developing routines that promote sleepiness at bedtime—many older adults can get the sleep they need.
The Roots of Sleeplessness
Researchers divide sleep disorders into two general categories: dyssomnias and parasomnias. Any sleep disorder that causes daytime drowsiness is a dyssomnia. That includes insomnia as well as other conditions, such as sleep apnea or restless leg syndrome. Parasomnias are sleep disorders with odd or irregular behaviors that occur during sleep, such as sleepwalking or night terrors.
People with insomnia—difficulty falling asleep or staying asleep—may experience fatigue, low energy, difficulty concentrating, mood disturbances and decreased performance at work. Chronic insomnia isn't an unavoidable aspect of normal aging, but sleep patterns do change as we age. It's possible to understand these changes and not let them cause unnecessary distress that keeps you up nights.
"Among healthy older adults, the brain circuit that controls sleep just isn't as robust compared to that of their younger selves," said Steven Lin, MD, neurologist with Healthcare Associates in Medicine, PC, in Staten Island, NY. "Plus, older people tend to have medical or other issues that may interfere with normal sleep."
People over 65 are more likely to suffer from chronic conditions, such as arthritis, which can cause pain that can awaken them at night. They may be more prone to bladder issues that necessitate repeated nighttime trips to the bathroom. For elders caring for a spouse or a loved one, sleep may be disrupted when they get up at night to tend to the person. Older adults are also more likely to take medications that affect sleep or cause daytime sleepiness even after a good night's sleep.
Experts say it's normal for older people to take longer to doze off at night, to sleep more lightly and to wake several times during the night.
The timing of sleep may change too. Older adults tend to become sleepy earlier in the evening and wake up earlier in the morning. One National Sleep Foundation poll found that about two-thirds of adults over 65 consider themselves a "morning person," considerably more than in the general population.
Experts also say it's normal for people to sleep more lightly as they get older. Sleep occurs in cycles that are repeated several times during the night, including dreamless periods of light and deep sleep and periods of active dreaming (REM sleep). Beginning in middle age, people naturally spend less time in deep and REM sleep. They tend to wake up more often, an average of three to four times a night. Older people also are likely to take more time to fall asleep and have more difficulty staying asleep.
Plus, an older person who's sedentary—due to mobility issues, for example—may simply need less sleep. Ditto for someone who is retired, who need not arise at 6 a.m. every day or face the daily stresses of a job.
For older adults, a sleep makeover can start with simply recognizing these changes that come with age—and not getting too distressed about them. Try to minimize anxiety that might trigger more sleeplessness, Winter said
"Our sleep patterns change throughout life," he said. "I'm 47. My sleep is not the same as it was when I was seven or 17. I have occasional nights where I'm lying in bed awake up until 4 a.m. I try to enjoy the quiet time, rather than getting stressed about it."
Resetting Sleep Rhythms
One important step in a sleep makeover is to work with your body's circadian clock—the natural rhythms that make us alert during the day and sleepy at night, ​and that include the waxing and waning of the sleep-promoting hormone melatonin. With exposure to sunlight during the day, the body's secretion of melatonin tends to drop off. As it gets darker at night, melatonin secretion increases.
To reset your sleep rhythms, you should adopt a consistent sleep schedule with an emphasis on arising at the same time each day.
In addition, these steps may help:
Avoiding caffeine, alcohol, nicotine or other chemicals that interfere with sleep

Creating a comfortable sleep environment (cool, dark and quiet) in the bedroom

Establishing a calming, pre-sleep routine

Making an evening to-do list so you don't fret over what's ahead the next day

Eliminating late-afternoon and early-evening naps

Eating and drinking enough, but not too much or too soon before bedtime

Exercising regularly but not right before bedtime

Taking melatonin supplements under a physician's supervision
An effective sleep makeover should also involve using light to your advantage. Get plenty of exposure to sunlight. Avoid electronic devices (e-readers, cell phones, tablets, TV or computer screens) that emit blue light, which can delay or disrupt sleep, in the hour before bedtime.
Incorporating relaxation techniques, such as meditation or yoga, as part of your bedtime routine may help too, Lin said. Similarly, it's a good idea to avoid anything too stimulating (a tense or engrossing novel, a violent film or the TV news if that upsets you) at bedtime.
But how do we stop thinking about those news reports about the dangers of poor sleep? They can trigger anxiety. And anxiety is the enemy of good sleep.
It's easy to underestimate the number of hours you slept. Pay attention instead to how you feel the next day.
"Unrealistic expectations about sleep that are not helpful can add to a patient's stress, and that can lead to chronic insomnia," Lin said. Because older people sleep more lightly and wake more often, or simply need less sleep, they may worry about a lack of sleep even when they're actually getting enough. That leads to more stress, which leads to more trouble falling or staying asleep, triggering a vicious cycle.
Experts advise against getting too hung up on how many hours you're asleep on a given night. Sleep needs are individualized. There is no "gold standard" for how much sleep an older person needs; rather, it's based on how people feel and how well they function on the amount of sleep they get. It's more important to pay attention to how you feel during the day rather than how many hours you slept.
Adding to the anxiety, people can also easily misjudge the number of hours they are actually sleeping. Sleep medicine specialists call that paradoxical insomnia, according to David Luterman, MD, medical director of the Sleep Center at Baylor Scott & White in Dallas. For example, patients in the sleep lab—where sleep is monitored during an overnight stay—may report they didn't sleep at all.
"Yet the measurements taken of their brain waves showed they were asleep for at least four hours," he said. "The patient's perception is 'I'm up all night' but that's not really the case."
If you're feeling anxious about how little sleep you're getting, try wearing a fitness tracker (such as a FitBit) that monitors sleep. These wristband devices may not differentiate precisely between REM, deep and light sleep, but Winter said they do tally the total number of hours you're asleep with reasonable accuracy.
"If a patient tells me he's sleeping only an hour or two a night, and the device is saying he's sleeping six hours and 13 minutes on average, I believe the device," he said.
Don't Lose Sleep Over a Little Lost Sleep
We all experience sleeplessness at times. You may feel tired and worried about it, but it may not actually be worrisome.
Winter cautions against equating insomnia with sleep deprivation, especially occasional insomnia. Those studies that warn against the dangers of too little sleep, he said, relate more to people who never get enough rest: the single mom working two jobs who can manage only four hours of sleep a night; the hard-charging executive who gets up at 4 a.m. to work out; the person with chronic sleep apnea who awakes four to five times an hour at night.
It's normal for people to experience insomnia for short periods after a stressful event, such as a divorce or the death of a loved one, Luterman said. During very stressful periods, he recommends considering the option of sleep medication, which may help avoid short-term, stress-related insomnia that turns into chronic insomnia. However, because older people respond differently to medicines than younger adults, sleep medication should not be taken except under a physician's supervision.
"It's a careful balance," Luterman said. "You don't want to rush to prescribe patients a sleeping pill when the root cause of insomnia may be something else."
He added that the American College of Physicians recommends that, for patients of any age with chronic insomnia, the first line of treatment should be cognitive behavioral therapy (CBT) rather than medication. CBT is solution-oriented psychotherapy that treats specific problems by modifying dysfunctional thoughts and behaviors. Behavior modification might include simple steps like going to bed an hour or two later if you're not feeling sleepy or devising a helpful routine for times when you can't sleep. (When that happens, experts advise against staying in bed and tossing and turning; instead, get up and do something quiet, like knitting or reading boring materials, until you start feeling sleepy.)
In general, sleep medication is recommended only for the short term—several weeks at most. After a longer period, patients can build up a tolerance to sleeping pills (needing increasingly higher doses for the same results) or become psychologically dependent so that the idea of going to sleep without a pill causes anxiety. Follow your doctor's instructions and stop taking the drug as recommended.
"When you compare the two—sleep medications vs CBT—research shows the results are the same, or CBT is a little better," Luterman said.
When to See a Doctor
Anyone experiencing trouble sleeping that lasts more than a few months should consult a physician, to eliminate underlying emotional or medical conditions that may disrupt sleep, such as depression or restless legs syndrome, a condition that causes a twitching or tingling sensation and an uncontrollable urge to move the legs at night.
If insomnia persists, your doctor may prescribe a visit to a sleep clinic. That involves spending the night sleeping in a private room, with equipment that can help detect sleep problems by monitoring brain activity, eye movement, heart rate, snoring, body movements and more.
Before you go to the clinic, the doctor may ask you to keep a sleep diary for a few weeks, noting how much sleep you got, when you went to bed and how many times you woke up during the night. That information will be compared to the results in the lab.
Don't Get Discouraged
While there are indeed many ways you may be able to improve your sleep, there is no one-size-fits-all answer. You're going to have to experiment to see what works best for you. The solution may involve doctors and sleep clinics, or maybe simple changes in your routine will work wonders.
Vickie Parker, 67, was waking up every morning at 4:20 a.m. and couldn't easily fall back asleep, even though she was still tired. So she developed a routine that seems to work: a trip to the bathroom, a heating pad to relieve pain in her shoulder, and turning down the thermostat in her bedroom by a degree or two. If that doesn't work, she takes a low-dose sedative prescribed by her doctor.
And Mary Jo Anderson eventually found an unconventional solution that helps her fall and stay asleep: a podcast called Sleep with Me, which the New Yorker described as "the podcast that tells ingeniously boring bedtime stories to help you fall asleep."
"The host talks in this lull-y, drone-y voice," Anderson said. "He'll tell a story or recap a popular TV show. On one, he narrates while he's putting together an Ikea bed. It helps shut down your mind but it's not interesting enough that you stay awake to hear the end. It's been the best thing for me."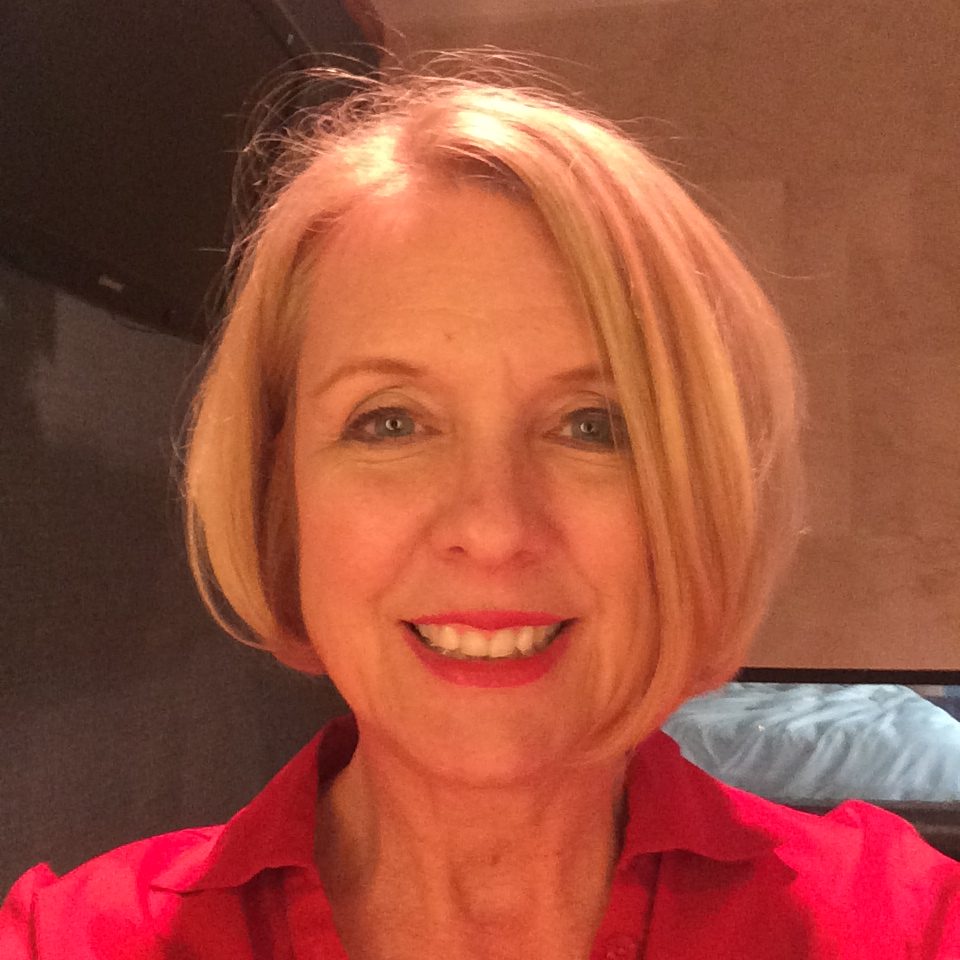 Freelance writer Mary Jacobs lives in Plano, TX, and covers health and fitness, spirituality, and issues relating to older adults. She writes for the Dallas Morning News, the Senior Voice, Religion News Service and other publications; her work has been honored by the Religion Communicators Council, the Associated Church Press and the American Association of Orthopaedic Surgeons. Visit www.MaryJacobs.com for more.