This is part 2 in our series on aging-related philanthropy. Read part 1 here.
There are a lot of problems in the United States.
Take the fact that our country is aging. By 2035, Americans 65 and older will outnumber kids for the first time in our history, according to the US Census Bureau.
The fact that we see that as a problem, not an opportunity, is a problem.
The fact that we haven't made adjustments to this reality—in health care, government programs, cultural mind-set and practical accessibility—is a problem.
There are lots of problems.
But there are also charitable organizations standing in the gap right now, as our country—and our world—scramble to catch up with the new demographic reality. They're helping older people, creating innovative solutions and leveraging the benefits of an aging America.
Yet, despite the fact that 15 percent (and growing) of Americans are 65 or older, only a small amount of money from grant-making foundations—perhaps less than 1 percent—goes to aging-focused initiatives.
Nonetheless, some aging-related charities are raising money and making significant impacts across the nation. Here are five of them—and what their leaders think about the philanthropic landscape.
Encore.org
"While many see our aging society as a problem, we view it as a solution," says Encore.org's website. "For the first time in history, many of us have an extra 20 or 30 'bonus' years of active, healthy life, after having developed extensive skills, knowledge and life experience."
Through specialized programs, Encore.org connects such people with volunteer and work opportunities that address social issues—especially those related to young people and their futures.
The Encore campaign that's generated the most interest from grant-making foundations is Generation to Generation, which connects people over 50 with nonprofits that help kids.
"The campaign, which now includes 140 nonprofits, can help young people thrive in all kinds of ways, from literacy to job training," Encore.org's founder and CEO, Marc Freedman, wrote in an email interview. The program can also help fight loneliness at both ends of the age spectrum.
But why has it, in particular, drawn such keen interest? "Perhaps the potential of cross-generational unity in these divisive, kids-versus-canes times is an appealing tonic," Freedman theorized.
Through another of Encore.org's programs, Encore Fellowships, skilled people who want to transition to a career in the nonprofit sector are placed in short-term assignments with charitable organizations. These fellows are paid for their work, though relatively little.
"The organizations benefit unbelievably," says Paul Irving, chairman of the board for Encore.org. "You can imagine having somebody who was a chief financial officer, or a general counsel, of a major company, who now goes into a small nonprofit and helps that nonprofit survive and sustain and elevate. And the people who do it find incredible joy in the work, and a new sense of meaning, and a sense of the possibilities of their longer lives."
Over the years, Encore.org has managed to land grants for various projects from a number of foundations.
"I would hardly say it's been easy," Freedman wrote, acknowledging that there's ageism in philanthropy just like everywhere else. "We have to make older generations standing up for and with younger ones the norm in later life—and that's going to take innovation, investment, an army of activists and years of hard work. It's the only way to make this more-old-than-young world work for all generations."
The Green House Project
Most anyone who works in long term care today knows about the Green House Project—a person-centered, nursing home model with around 250 member homes in 33 states. But in 2005, there was just one Green House in one Mississippi town.
That's when the Robert Wood Johnson Foundation stepped in with a five-year, $10 million, replication grant to launch such homes across the country.
"I don't know what we would have ever done without their support," says Susan Ryan, senior director of the Green House Project. "Robert Wood Johnson recognized that if ever there was a field that needed this transformation, it was this field. And the model certainly offered promise."
The Green House Project helps organizations, which pay a technical-assistance fee, develop home-like, family-centered nursing homes, in lieu of traditional hospital-like facilities. Green House homes are small—with just 10 to 12 people living in their own private rooms. These homes have open-access kitchens and living rooms. And respectful care is prioritized: each resident is to be treated as a unique human and afforded appropriate autonomy.
Ryan came to Green House after spending years working to keep people out of nursing homes. She'd seen firsthand how they worked. When she was director of nursing at one in the '80s, tying people to their beds and chairs to prevent falls was considered best practice, she explains. "I knew in my heart of hearts, this is wrong; this is dreadfully wrong." (Today, such liberal use of restraints is illegal.)
So in 2001, she transitioned to home care and worked in her community to come up with creative solutions. But by 2008, she saw promise in the Green House Project, and she joined the company as senior director.
On TV, you don't see anybody raising money who's the poster child for problems that affect older people.
"Green House is not just a small-house movement, but it is a movement to deinstitutionalize, destigmatize and humanize care for elders," Ryan says.
With its $10 million grant, the Robert Wood Johnson Foundation mandated that the Green House Project become a viable, sustainable business, Ryan says.
They're getting there. Right now, about 75 percent of the general operating budget comes from partner fees. "We don't want [the] cost to work with us to be a barrier to implementation and adoption of the model," Ryan says. "So we try to keep our fees at a pretty decent rate."
Yet even if fees eventually cover 100 percent of the budget, Ryan believes she'll still seek out grants to help Green House continue to innovate.
Like many other leaders who work with older people, she'd like to see aging-related issues in general supported more—and maybe get a little publicity. "Look at TV. You're not seeing people raising money for aging issues," she points out. "Nobody that is aging becomes the poster child for raising money."
"What we do with every engagement that we have with the Green House partners is to try to create those champions and those advocates," she says. "Hopefully it starts changing the landscape and foundations could maybe stand up and take notice."
Health Affairs
While the Green House Project helps shape long term care, home by home, Health Affairs helps shape health care, article by article.
A respected, health-policy journal founded by the nonprofit Project HOPE (Health Opportunities for People Everywhere), Health Affairs publishes papers about ways to improve health care.
And the John A. Hartford Foundation has helped ensure that since 2015, a good portion of those papers highlights innovative care models for older adults.
The grant makers at Hartford chose to support Health Affairs because they knew it had influence, explains George Suttles, Hartford's program officer for the grant.
"Health Affairs has a long track record of being able to get stories into the hands of practitioners and policy makers on both the state and federal level," he says. "So when we were thinking about disseminating models of care and best-practice models, Health Affairs seemed to be one of the logical partners,"
It's very important to us … that we're not just advancing knowledge but that we're changing practice and that we're improving public policies.

–Alan Weil, Editor in Chief, Health Affairs
The two-year grant renewal for 2018 and 2019 calls for at least 10 to 14 articles about geriatric care—plus publicity for the articles and a briefing in Washington, DC, about them.
The John A. Hartford Foundation specializes in "improving the care of older adults," so its mission happens to match Health Affairs' well anyway, explains Alan Weil, the journal's editor in chief.
"Health Affairs is an empirical journal. People are looking for results from experiments or innovations," he says. "They're trying to figure out what works and 'what can we try to do.' And so [Hartford's] interest in innovative care-delivery models fits very well with the kind of papers we like to publish—and the kind of papers our readers like to read."
Over the years, the Hartford-funded series has had influence, says Weil. For example, a 2017 article about an initiative to reduce avoidable, expensive hospitalizations among nursing home residents became the journal's 10th most read article of the year. It got a lot of publicity, Weil says, which helped make it more likely that the reported efforts would continue—and that more facilities would adopt similar measures.
Health Affairs has also received grants from other foundations to publish aging-related articles. "What's interesting about aging is that it's multifaceted," Weil says, though some facets are easier to get funded than others. It all depends on what a foundation is interested in. "For example, John A. Hartford is very interested in age-friendly hospitals. I don't know anyone else who's working in that area," says Weil.
"It's very important to us—and it's very important to the foundations that support us—that we're not just advancing knowledge but that we're changing practice and that we're improving public policies," Weil says.
ElderHelp of San Diego
Eighty-seven percent of people 65 and older want to remain in their own homes as they age, according to a 2014 AARP report.
ElderHelp of San Diego is working to make that desire a reality.
ElderHelp offers a menu of solutions, including rides and nonmedical in-home aid (such as grocery shopping and safety-bar installation)—all provided by volunteers.
There's also a home-share program in which people are matched for mutual benefit. For example, a younger person might live with an older person in exchange for doing household chores. The older person gets help and companionship, and the younger person gets a financial leg up in one of the most expensive cities in the United States.
In 2018, California State Senator Toni Atkins named ElderHelp nonprofit of the year in her district.
Because there are no fees for ElderHelp's services, individual donations and grants keep the organization running. Ninety percent of ElderHelp's clients are living on low income, says Gretchen Veihl, the organization's director of philanthropy. "Grant funding is really the backbone of the agency."
She finds it challenging to locate funders whose priority is older people. "When you're applying for a grant, seniors are never on a drop-down menu," she notes. Health, illnesses, education, children may all be there, but rarely older people.
To entice and keep funders, ElderHelp maintains careful documentation of its impact. "For example, we know that ElderHelp clients have 10 percent fewer falls in the home than the average San Diego senior, and 92 percent of our clients feel more safe in their home because they have ElderHelp services," Veihl says. With this evidence, "people see the value in investing in your agency and feel confident that you're doing what you say you do and using your dollars well."
Adopt-a-Native-Elder
Adopt-a-Native-Elder also helps older people remain in their own homes—or, rather, survive there.
The organization provides life-sustaining aid to Navajo elders who have traditionally lived off the land and can no longer do so effectively.
"These elders were self sufficient. They had sheep, they wove their rugs, they were silversmiths," explains Linda Myers, founder of Adopt-a-Native-Elder. "The problem being what happens when you're too old to leave, you have to sell your sheep because you can't take care of them anymore, and you can no longer do silversmithing."
And you live with no running water or electricity—where, in some areas, of the 27,000-square-mile reservation, temperatures can plunge well below zero. "It's a third-world country within our own United States," Myers says.
Adopt-a-Native-Elder provides essentials such as food, medical supplies and firewood to about 570 elders who live on the Navajo Nation reservation in Utah and Arizona. The elders are 75 and older—sometimes much older. "I had a 116- and a 114-year-old elder," Myers says. They have no pensions and don't receive enough Social Security to survive on.
Their families, the reservation and state governments try to help, but there's not enough money to go around. "Many of their children, because they take care of the elders, live a very impoverished lifestyle," Myers says.
Providing something as simple as firewood can save lives. "If you're elderly and you don't have electricity, it can be pretty cold," Myers explains. "If they don't have wood, then they freeze to death."
In March 2017, CNN profiled Myers as a "CNN Hero" for the difference she's making. But even heroes struggle. In particular, Myers has had trouble getting interest from foundations.
We found children [cared for by] elders quite often—and very old elders who didn't have vehicles and didn't drive.

Linda Myers
She used to incorporate children's programs into Adopt-a-Native-Elder—providing Christmas stockings, backpacks and shoes. "I could get more funding for those programs than I could for the elders," she says. "That was very unfortunate, because the only reason we started those programs is because so many young children were left with the elders."
The children's parents would leave the reservation to find work, only coming home on weekends. "So we found children with elders quite often—and very old elders who didn't have vehicles and didn't drive."
Myers believes more foundations are willing to donate money for children than elders because "they see a future in children": with a little leg up, kids might move out of poverty.
One challenge in getting grants for the Navajo elders is that people just can't fully grasp their predicament, Myers says. "They can envision homeless, but they can't envision people who actually live off the land and have survived to be in their 100s."
And modern, online grant writing doesn't allow for much education. "Today when you write a grant, it's usually, 'In 10 words or 30 words, describe what you do,'" Myers says. "They've cut it down to just the pure basics."
Myers has the best luck getting grants from people who have volunteered or traveled with her and happen to have family foundations. "They see a need, they tell family, they adopt an elder."
Local foundations that give small grants are also important sources of support, as is the American Express Foundation. "American Express in Utah has done a lot of work out on the reservation, and so they actually understand what our organization does," says Myers. "They see what we do."
"Caring for these elders is kind of a window of time. The traditional ones are now in their late 80s, 90s and 100s," Myers says, explaining that unlike their children and grandchildren, these elders never learned English, never went to school and always lived a traditional lifestyle. "Caring for them is a huge need."
Working Together for the Future
These five charities are changing the world in their own unique ways—with the help of foundations that see the value in investing in older people.
But there is much more to be done.
"Changing fatalistic attitudes toward aging is the best way to increase philanthropic funding of aging issues," says Katherine Klotzburger, founder and president of the Silver Century Foundation, which commissioned this article.
Silver Century's most recent grants have focused on journalism projects—both articles and documentaries—that Klotzburger hopes will challenge such attitudes and combat ageism across a wide sphere.
Nathaniel McParland, who served on the board of the Retirement Research Foundation for almost 30 years before retiring in 2018, is already seeing promising trends.
"I think the elderly have finally gotten a voice of their own," he says. "The politicians are paying more attention to them than ever. And I think this trend will probably continue."
Ultimately, such a trend will benefit people of all ages. "Unlike gender and race and religion and other things, aging really is a common bond that should bring us together," says Paul Irving, who's chairman of the Milken Institute for the Future of Aging, in addition to being chairman of the board for Encore.org.
"Every single one of us has a stake in ensuring that older people have a healthier future, have a more productive and engaged future, have an opportunity to realize their dreams and aspirations, have an opportunity to connect and learn, and an opportunity to contribute," he says. "And we should all be working together to make sure that is possible."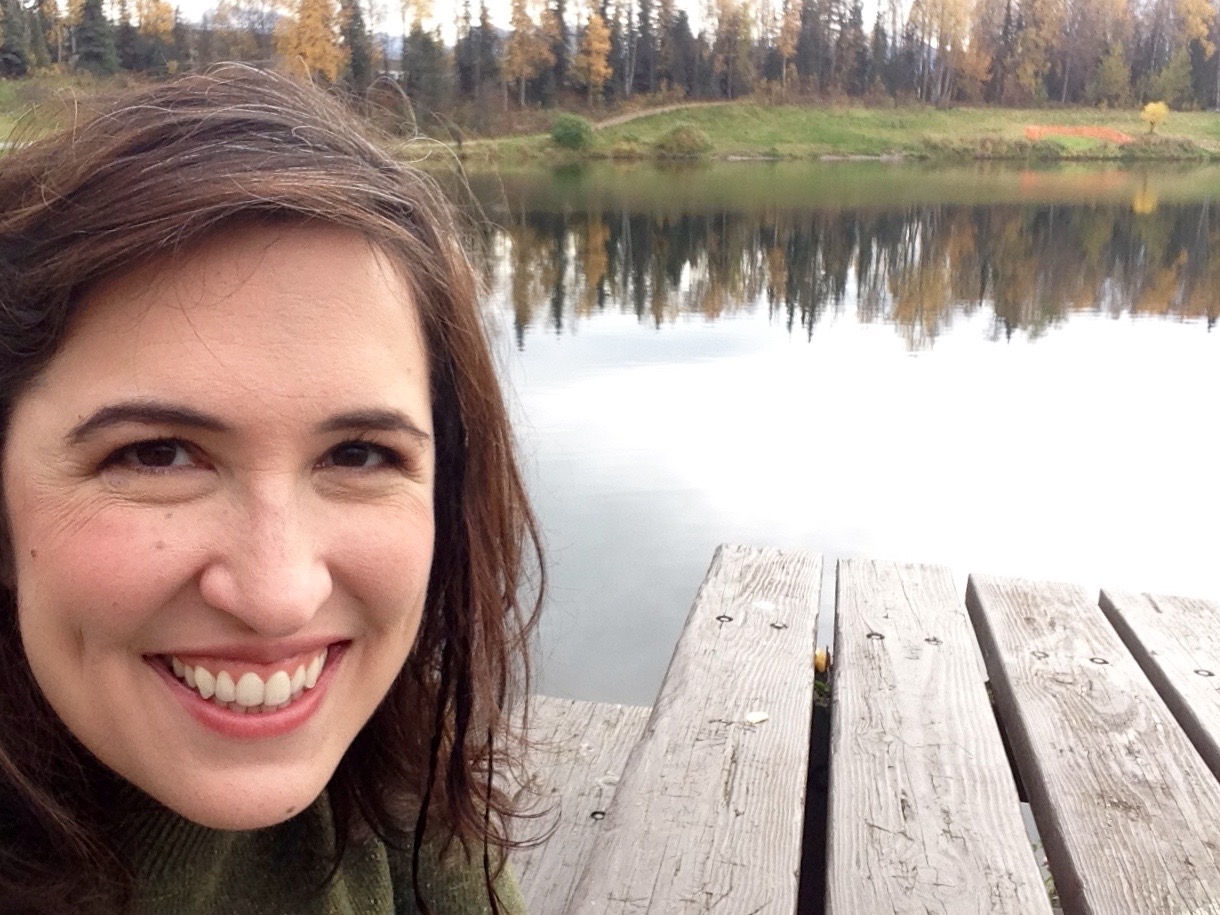 Leigh Ann Hubbard is a professional freelance journalist who specializes in health, aging, the American South and Alaska. Prior to her full-time freelance career, Leigh Ann worked at CNN and served as managing editor for a national health magazine. A proud aunt, Leigh Ann splits her time between Mississippi and Alaska.