At one point in her career, Amy Anderson supervised more than 50 people and managed a multimillion dollar budget for a Fortune 500 company. But after losing what she calls her "last good job" in 2013, she had no luck finding a position with anywhere near the same pay or status she once enjoyed.
Now, at age 57, she's a cashier at a convenience store in the greater Cincinnati area, earning minimum wage with no benefits.
Anderson's experience is not unique. Job opportunities are limited for older people seeking employment. According to a study by the Center for Retirement Research at Boston College, job changers over age 50 often end up shunted into what economist Matthew S. Rutledge calls "old-person" jobs: low-status, low-paying positions such as school crossing guards, nurses' aides, security guards, delivery drivers and retail clerks. Occupations that require extensive training, computer use, numerical aptitude and union membership are significantly less open to older job seekers.
"We definitely believe that age discrimination and stereotyping is a big part of it," Rutledge says. "In some cases it's voluntary; older people may choose jobs that are less stressful or less physically demanding. But often it's not."
Older workers are often the first to be let go and have the hardest time finding another job.
Among jobs that are physically demanding, like farmer, electrician or repair person, only about a quarter of new hires are over 50. And in fields where jobs are scarce, older workers have an extremely difficult time finding work. In manufacturing—long a declining industry in the United States—men and women 55 to 64 were 25 percent less likely to be hired as machine operators and 58 percent less likely to land metal-worker jobs, compared to their younger peers.
Rutledge does caution that the Boston College study is skewed, in that it looks only at those who found jobs (the "winners" in the job market). In many cases, older workers don't find work at all. Job seekers 55 and older are more likely to join the ranks of the long-term unemployed—those who've been looking for work for 27 weeks or more. In October 2017, 34.7 percent of job seekers 55 and older were long-term unemployed, compared with 23.7 percent of job seekers 16 to 54.
And many older job seekers who do find work are underemployed, ending up with jobs that offer lower pay, fewer hours and limited benefits, according to a 2015 AARP report, "The Long Road Back: Struggling to Find Work after Unemployment."
Many older workers face a triple whammy: they're often the first to go when companies make cutbacks, because seniority means their salaries are higher than those of their younger counterparts. Then they have the hardest time finding new jobs, at a time in life when they can often least afford it, when they're also paying kids' college tuition, or for care for aging parents. Mortgages aren't yet paid up and retirement looms just a few years away.
Perception Problem
Why? Older workers face a perception problem, according to Beverley Riddick, executive director of the Ready To Work Business Collaborative, a nonprofit based in New York that encourages employers to hire talent they may have overlooked in traditional recruitment, including older workers.
Hiring managers may assume that an older job seeker is stuck in old habits or "won't play well" with a supervisor who is the same age as his or her children. Riddick recalls the experience of a 60-something job candidate who felt he'd nailed a job interview—until the considerably younger hiring manager walked him out. Looking around at the office's open layout, the hiring manager turned to the candidate and asked, "Do you think you'd fit in here?"
"At that moment, the candidate knew then that he wasn't going to get the job, and he never heard back," Riddick says.
The New Start Career Network, which serves long-term unemployed job seekers 45 and up in New Jersey, identified a list of stereotypes that contribute to the problem: the beliefs that older workers are not interested in acquiring new skills; that they lack ambition and energy and have cognitive or physical health challenges; that they are inflexible and less tech savvy; and that they will cost more in wages and health insurance.
There are times when being better educated limits an older person's job prospects.
Even the hiring process itself puts older adults at a disadvantage, according to Claire Turner, director of the senior employment program at the Senior Source in Dallas. Many companies now use impersonal digital tools, like keyword searches, to screen resumes. Job seekers who don't know how to work the system, or whose qualifications don't fit preset, and sometimes arbitrary, requirements, end up eliminated before a human being even sees their resumes. For example, when an employer posts a job opening for candidates with three to five years of experience, the computer-based screening process may automatically filter out qualified people who happen to have more years of experience.
Older job hunters who do get past the computer screening process often don't get past the first interview. Employers usually won't say why they didn't hire someone, and they're particularly careful not to mention age. But older job candidates often sense a hiring manager's dismay when they meet.
"The person turns up for the interview, and the hiring manager—someone in his 30s—will say something like, 'Are you going to be able to get up these stairs in the lobby?'" Turner says.
Education Helps—Maybe
Older workers with the least education face the narrowest set of opportunities, according to the Boston College study. Anderson believes that was part of her problem: she lacks a college degree. She was able to prove herself in the workplace, but in the job market, that missing degree automatically disqualifies her for many jobs.
Paradoxically, however, education can also limit an older job seeker. After George Delianides, 60, of Saugus, MA, lost his position at age 58 at a marketing research firm, he decided to take his master's degree off his resume.
"My thinking was, that omission might help get my foot in the door for at least an interview," he said. "Otherwise the employer could assume that, with my age, experience and formal education, I was way out of their salary range."
Riddick says that's a common drawback for many older workers.
"Employers tend to back away from people who've earned higher salaries in the past," she said. "They'll say, 'I'm not going to interview someone who made $125,000, because I'm only paying $75,000,' even though that older job seeker might happily take that lower salary because of financial responsibilities."
It's Not Just about the Paycheck
When older workers are unemployed or underemployed, it's not just their personal finances that suffer. Employment means more than a paycheck. Work offers routine, purpose and a social environment, all linked to better physical and emotional health.
"I've met some accomplished, wonderful people who feel unemployable for the first time in their lives," Turner says. "It can be very discouraging."
Anderson notes that, when her four children were young, her prospects for promotion were sometimes limited because she was unable to travel extensively.
"Now, I'm an empty nester, and I can put in those extra hours, but I can't find a good job," she said.
The good news: some major companies now offer internships or training programs meant for older people.
She adds that, if she were fully employed, she'd continue paying the maximum amount into social security until age 65 or later. Now, she's draining her retirement savings to make ends meet and will likely need to start collecting benefits at the earliest possible date.
Most older Americans are already behind on saving for retirement; if they lose several prime earning years, they'll fall even farther behind. That has negative implications for society as a whole.
"When older people start to deplete their own resources near retirement age, it makes them even more reliant on whatever federal or state backdrops are available," says Greg McBride, Bankrate.com's chief financial analyst.
Reasons for Hope
Not every company is unwilling to hire older workers. Some are actually taking strides to embrace their job experience and finding creative new ways to bring them back into the workforce.
Some major companies are offering internship or training programs specifically geared toward older employees. Many focus on professionals who've taken career breaks, such as parents who left to raise children. Goldman Sachs, for example, hosts a "returnship," a highly selective, 10-week program that pays competitive salaries to qualified candidates, most of them 40 or older, who had achieved an executive-level status in their earlier career and who had been out of work at least two years.
"Internships help remove some of perceived risk that hiring managers may associate with hiring from this pool, and they give the participants a gradual and structured ramping-up platform," writes Carol Fishman Cohen, CEO of iRelaunch, a company that works with professionals seeking to return to work, as well as with employers recruiting from this demographic group.
Some career experts advise proceeding with caution, however: not all internships pay, and they don't always lead to permanent jobs.
The Senior Source's Turner thinks she's beginning to see an attitude change, especially among employers in smaller and medium-sized companies.
"They appreciate older workers' work ethic and their reliability," she says. "Employers are clamoring for people who are good with customers, and many people over 50 have those interpersonal skills."
Focusing on those strengths, Delianides believes, is what helped him land another good job despite his age. His new position in marketing at a retail firm is roughly equivalent to his previous job in terms of responsibility. His pay is lower, but he didn't expect to match his previous salary, given that he doesn't have 18 years of seniority with the new employer.
"I played to my strengths," he says. "I know the business. I've been in stressful situations before. I can be counted on."
But for others like Anderson—who recently learned that the convenience store where she works will close soon—the inability to find a good job weighs heavily as they look to the future.
She's taking it day by day, which keeps her focused, she says, adding, "Thinking ten years out overwhelms me."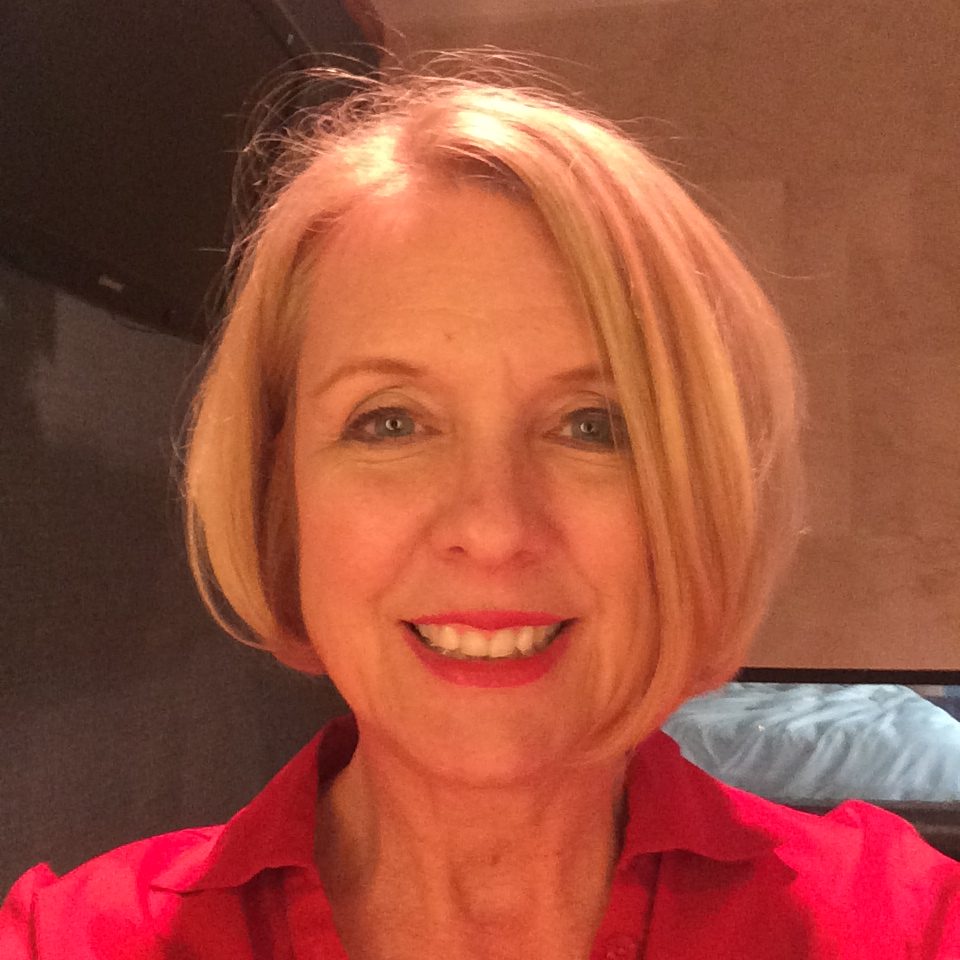 Freelance writer Mary Jacobs lives in Plano, TX, and covers health and fitness, spirituality, and issues relating to older adults. She writes for the Dallas Morning News, the Senior Voice, Religion News Service and other publications; her work has been honored by the Religion Communicators Council, the Associated Church Press and the American Association of Orthopaedic Surgeons. Visit www.MaryJacobs.com for more.