Adina Cook's teenage son was skateboarding one evening. He tried to jump 10 concrete stairs and landed smack-dab on his shoulder.
Instead of rushing him to the emergency room, Cook, 52, called the family's doctor, Tracy Ragland, who met them at her office—on her birthday, 45 minutes before her party.
Ragland got the shoulder back into place and dispensed muscle relaxants and pain medicines from her in-practice pharmacy. "She saved us probably at least a couple thousand dollars in medical costs" versus an ER visit, Cook says.
Hugh Stroth Jr., 69, another of Ragland's patients, had been trying to lose weight for a while. So Ragland suggested he meet with her monthly for weigh-ins and lengthy consultations. Over the next year, he lost 16 pounds and improved his blood pressure enough to cut his medication back.
Many concierge physicians—and their patients—are in their 50s or older.
Insurance didn't cover any of this. Ragland, who runs OneFamilyMD in Crestwood, KY, doesn't accept it. She's what's called a direct primary care physician. People pay $50 to $100 a month, or $150 per family, to join her practice. In return, they receive unlimited office visits, 24/7 access to Ragland, wholesale lab and medication prices, and even house calls and work calls if needed.
Ragland is one of a growing number of doctors in the United States who runs a membership-based medical practice, a model of care that's grown exponentially since it started two decades ago. In recent years, the growth has been driven by doctors and patients frustrated with modern health care delivery. Many of them—both the physicians and the people they treat—are in their 50s and older. They remember an era before mounting insurance regulations and shrinking appointment times. Nostalgia for those good ol' days is part of what membership practices are banking on.
The membership trend worries some experts and thrills others. This model of care is poised to alleviate the United States' primary care crisis—or send it reeling into the deep end, depending on whom you talk to.
How We Got Here
In 1996, Americans were struggling with skyrocketing health care costs and government attempts to stymie the growth. Much-derided HMOs were booming. These insurance plans were meant to help reduce health care costs, but they set strict guidelines for patients and doctors, including limitations on which doctors they'd cover. Old-fashioned health care, in which the doctor and patient were solely in charge, was going by the wayside.
When MD2 (pronounced "MD squared") came along that year, the national reception was less than warm. Launched by two doctors in Washington state, this new type of practice, dubbed "concierge medicine," charged an annual fee of about $13,200 per person, or $20,000 per couple, for exclusive, personalized care. Many people saw it as elitist and downright unfair.
But in 2000, MDVIP launched as a more affordable concierge model, and the industry started growing. MDVIP is now one of the largest concierge franchises in the country. Its average membership fee is $1,800 a year.
In a 2005 report, the Government Accountability Office identified just over 100 concierge practices. Estimates of current practice numbers range from 6,500 to 12,000—with thousands more doctors contracting with at least some of their patients.
How It Works
In membership medicine, patients pay a monthly, quarterly or yearly fee to join a medical practice. In return, they typically receive unlimited access to their physician—phone calls, texts, emails, video calls. They get long, often same-day doctor appointments and additional perks, such as thorough coordination of care with specialists and free or low-price tests and lab work.
There are two main practice models: concierge medicine and direct primary care. In general, concierge practices accept insurance, are more expensive and offer more services. Direct care practices, which are also called direct pay, don't accept insurance. ("Concierge medicine" is also sometimes used as an umbrella term for both types of practice.)
Independent research on membership medicine is scant so far. The typical fee seems to be about $1,000 to $3,000 a year. Direct care models skew toward the cheaper end because they don't accept insurance. These doctors have less paperwork and don't have to hire staff members solely to help them comply with insurance rules.
Patient Praise
Membership medicine is often touted as a return to old-fashioned health care. Those were the days when doctors, instead of cost-focused third parties, owned their own practices. The days when physicians didn't have to keep patient visits to 15 minutes or less because insurance would only pay so much, and they had to make time for all that paperwork anyway.
"In the old days, you really had the time to address every problem when the patient came in. You didn't have to hurry them or skip things and make them come back," says internist Steven Mickley, who started practicing medicine in the 1970s. Nowadays, "a lot of doctors just refer out to some other subspecialist because they don't have time to deal with it." Mickley, who practices with two other doctors at Glenville Medical Concierge Care in Greenwich, CT, transitioned to concierge medicine in 2015.
"We want people to think of us as having a doctor in the family."
–Bruce Jung, MD
In membership medicine, doctors are reimbursed the same no matter how many problems they address at once. And appointments often last 30 to 40 minutes.
Such practices maintain about a fourth of the patient load of traditional primary care practices—around 200 to 500 patients, according to an informal poll conducted by Concierge Medicine Today (though these numbers may skew low because some respondents likely have young, still-growing practices).
Older patients dealing with multiple medical issues often especially appreciate the extra time, says Bruce Jung, a family physician who runs The Doc Shoppe, a direct primary care practice in Corbin, KY. For example, cutting yearly visits down from 12 to two, which he suggests is sometimes possible, saves people who use wheelchairs headache, time and expense. Plus, brief to nonexistent waiting-room times can cut down on germ exposure, which is good because the immune system weakens with age. Some practices offer house calls when necessary.
One of the most gushed-over perks patients cite is doctor accessibility. Nights, weekends, holidays—the doctor is always in, sometimes precluding the need for an urgent care center or expensive emergency room.
"We want people to think of us as having a doctor in the family," Jung says. "They know they can call us when they feel they need to because we'd much rather take care of things sooner rather than later."
While recovering from shoulder-replacement surgery in the hospital, Patricia Vitula Mundt's 94-year-old mother was in excruciating pain. "We were just constantly pushing the button—it's time for her pain meds—and she's crying, and 20 minutes later we might get someone in there," Mundt recalls.
But Mundt and her mom were patients of Ragland's, at OneFamilyMD in Kentucky. Ragland texted Mundt to see how her mom was doing. When she learned what was going on, Ragland called the nurses' desk to address the problem. The next day, she went to the hospital to check on things in person.
Ragland also provides occasional everyday caregiver support, in the form of advice-giving. "It's just been wonderful that I can email her and text her right away, because Mom's blood pressure goes up and down," Mundt says. "I'm not an experienced caregiver. Sometimes I don't understand—like if her blood pressure goes up very high—what I can do."
If membership medicine continues to grow, will it exacerbate the doctor shortage?
Even with all this accessibility, doctors say they aren't overwhelmed with calls. "I've been doing this now for almost three years, but I've only been called twice between midnight and 6:30 in the morning," Jung says. He establishes mutual accountability and respect upfront. "My agreement with my patients states that they can drop me at any time for any reason, and I can dismiss them at any time for any reason," though he notes that he gives them time to find a new physician.
"We have not had to have a conversation with any patients about ending the arrangement except for one patient who was rifling through our lab cabinets in a quest for narcotics," he says, adding that his practice doesn't store narcotics anyway. "We have dismissed a few patients for lack of payment, but that is a pretty standard and common situation in any medical practice."
The Effect on the Doctor Shortage
By the year 2020, the United States will have a shortage of 20,400 primary care physicians, according to a 2013 report from the government's National Center for Health Workforce Analysis. Causes include population aging, population growth and the fact that more people have health insurance because of the Affordable Care Act.
One partial remedy the government has come up with is to encourage the use of nurse practitioners and physician assistants as primary care providers. But that's not good enough for many patients, who want to see their doctor. That's another perk of membership medicine: patients usually get to see the physician they're contracted with.
Yet some industry experts worry about those who can't afford memberships. Membership doctors see fewer patients, after all, so if membership medicine continues to grow, will it exacerbate the doctor shortage?
Proponents say that's unlikely. They argue that membership medicine could actually help alleviate the shortage by keeping doctors happier and in medicine longer.
At her busiest while practicing traditional medicine, Ragland had about 2,200 patients on her roster. She was burned out and constantly behind, an oft-repeated complaint from primary care physicians. "With each new law and regulation that was supposed to address problems with our health care system, it just created more and more layers of bureaucracy that just made it harder and harder," she says.
"I was about to retire early from medicine and go to the family farm, and now I can honestly say, I could do this until I'm an old lady."
The Cost
One obvious downside to membership medicine is the additional cost to patients. No matter the benefits and discounts, many people find they can't afford to join a membership practice. So when a beloved doctor transitions, long-time patients are often hurt, angry and frustrated.
When Ragland transitioned in 2015, reactions from her then-1,400 regular patients were mostly positive, but some were "downright mean," she says. Unhappy patients felt abandoned and said they couldn't afford the fees. Her small town has a median household income of $80,000. She held meetings and helped people find other doctors. Fewer than 300 patients initially joined the practice. More joined later.
Jung's town has a median household income of just $33,000. He feels a spiritual calling to practice in a community that isn't rich, but it's been challenging. "I'm [only] at 350 members, and I have been doing this for almost three years now," he says. His monthly membership fee is $50 to $75 per person or $150 per family. Routine lab tests and some other common services are included.
Research has yet to prove whether membership medicine leads to better health outcomes.
It's common for membership doctors to dedicate about 10 percent of their practices to discounted or free services. Even so, some traditional doctors and industry experts see membership models as unfair, elitist and potentially discriminatory.
But proponents argue that there's the potential for patients to save more money than they spend. More frequent, personalized, prevention-focused doctor visits could mean reduced medications, hospital stays and visits to specialists. Easy access to the doctor may lead to fewer urgent care and emergency room visits. Even insurance premiums can go down if patients switch to high-deductible plans and use membership care to fill the gap. With the current dearth of independent research, most of these money-saving aspects are still speculation.
Where membership medicine really gets complicated is on the topic of insurance. In a nutshell, here are three things to keep in mind:
Maintaining insurance is still recommended. Even though direct care practices don't accept insurance, experts recommend having a high-deductible policy for expensive things not covered in the membership, such as hospitalizations.
Medicare has its own rules. Many membership doctors treat patients who have Medicare. Some of these doctors—especially in direct care—have "opted out" of Medicare, a legal option that prohibits the use of benefits for most of the doctors' services but still allows benefits to be used for outside services the doctor orders, such as labs and hospitalizations.
Membership fees are out-of-pocket. They don't even apply to insurance deductibles and can't usually be paid from a health savings account (HSA) or flexible savings account. (The proposed Primary Care Enhancement Act could allow for paying direct care fees from an HSA if it ever gets out of committees.
Before joining a practice, ask how specialist referrals, hospital admissions and prescriptions will work with whatever type of insurance you have.
Who Benefits Most
At just 20 years old, membership medicine still carries a lot of controversy and questions.
There's the long-expressed concern that it could lead to a two-tiered health system, in which poorer people are shut out of the premier slots. But not as often brought up is the question of favoritism. Might a membership system favor younger, healthier patients over older people or those with chronic illness? Even now, it's common for practices to charge older people higher membership fees than younger ones.
And, while the traditional fee-for-service system can allegedly lead to overtreatment and rising costs, what happens when practices don't make money on tests and procedures—or when they include them as-needed in the memberships? Could that incentivize some doctors to provide less care than warranted, swinging the pendulum too far back?
For these reasons and more, it's a good idea to interview the doctor before joining a membership practice. Get a feel for the physician's personality, bedside manner, expertise and trustworthiness before making the commitment.
Research has yet to prove whether membership medicine leads to better health outcomes. More time with the doctor may sound great in theory, but does it actually help? That said, Mickley, the concierge internist in Connecticut, where the median household income is $135,000, names two groups of people who he believes tend to benefit the most from membership medicine: younger people with bad health habits who need intensive preventive care and advisement, and people with chronic, complicated problems who need lots of follow-up.
But there are also plenty of membership patients who don't fall into those categories. "I'm thinking long-term," says one of Mickley's patients, 76, who declined to be named. She joined the practice because she'd been a patient of Mickley's for about 10 years when he transitioned to concierge care, so she already knew she "adored" him as a doctor. "We don't know what our health care needs are going to be [going] forward. To have somebody that you can trust over the long term—it's worth the cost, knowing that they're going to be there for you."
Mickley, like many membership-based doctors, now has a waiting list to get into his practice.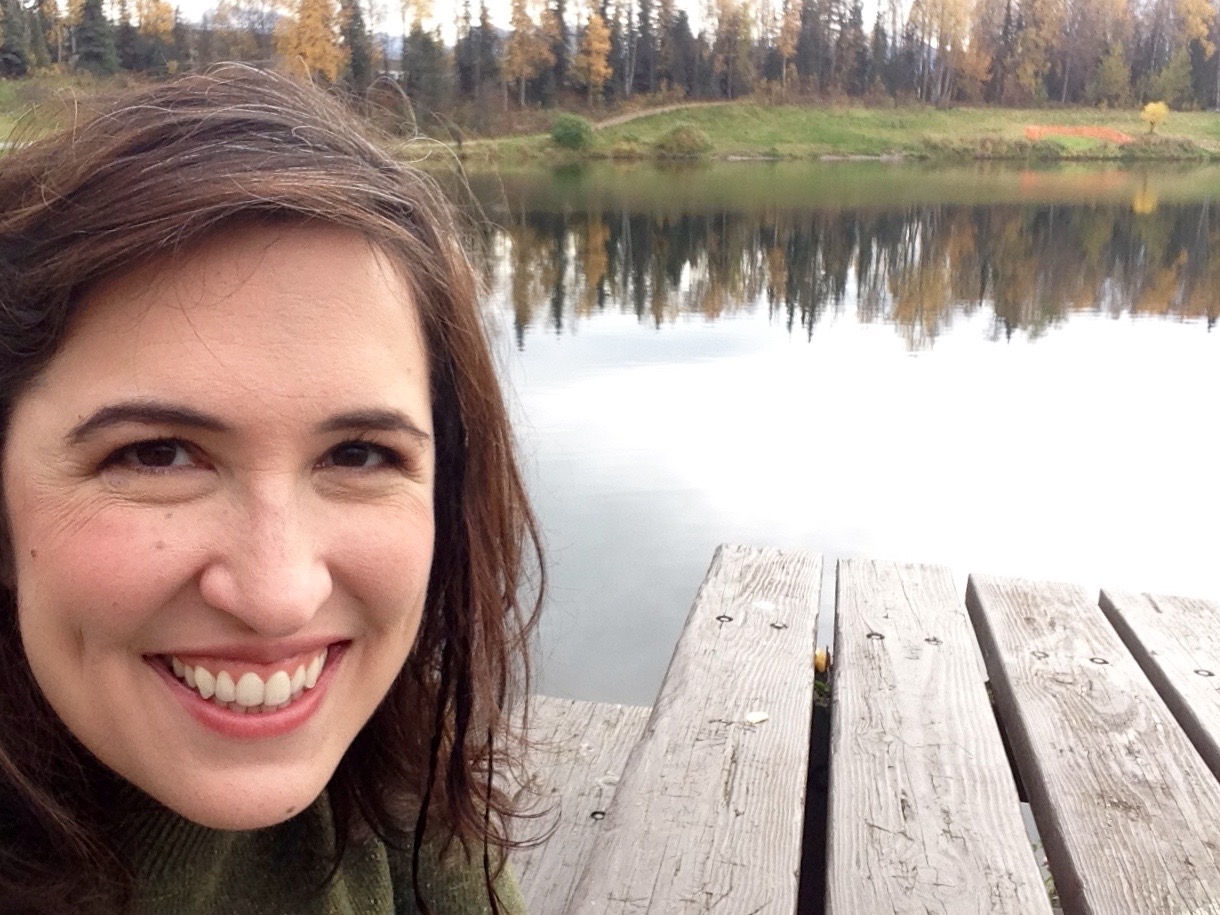 Leigh Ann Hubbard is a professional freelance journalist who specializes in health, aging, the American South and Alaska. Prior to her full-time freelance career, Leigh Ann worked at CNN and served as managing editor for a national health magazine. A proud aunt, Leigh Ann splits her time between Mississippi and Alaska.