It's not that Princeton, NJ, had a master plan to become an age-friendly city. Not many towns did in 2012. But when Susan Hoskins read a magazine article about what made for such a community, she started checking things off.
"I thought, well, we [in Princeton] do that, and we do that, and we do that, and we've got some great things that meet that need. Holy cow! Why don't we get acknowledged for what we do?" says Hoskins, who's the executive director of the Princeton Senior Resource Center.
So, in 2014, thanks largely to Hoskins' leadership, Princeton became the first community in New Jersey to receive certification from the World Health Organization (WHO) as a city that's committed to becoming age-friendly. But that was just the beginning of the journey. Committing, after all, is one thing. Fulfilling is another.
Princeton is one of a number of towns all over the world that are working to become more accessible and attractive to older people. (The Silver Century Foundation is helping fund Princeton's quest.) City leaders are recognizing that it's not just young families and young professionals who sustain a town. Older people, too, are essential to making a community prosper. So the competition to reel them in is heating up.
No Country for Old Men (or Women)
When many of today's new retirees were kids, cities were, in a way, built for them. It was the era of the baby boomers—of communities bursting at the seams with young families. Between 1945 and 1965, America's population grew by 40 percent. That boom included over 76 million children. And those families needed somewhere to live.
It was during this time that urban sprawl began. Families moved outside the cities, where they could have their own houses with big yards to play in. At the same time, car ownership rates doubled. Parents had to get to their jobs in the cities somehow. Plus, there were all those road trips.
But fast-forward a few decades, and now all those millions of boomers are right around retirement age, with different needs than when they were kids. These days, many of them want to be near the action, not a long drive away from it. Curb cuts may trump playgrounds, and great health care can beat a large yard. So what's an aging boomer to do?
Many cities are hoping they can entice retirees and other older people to relocate to their neck of the woods—or, if they already live there, to remain. These cities are working, step-by-step, on the years-long process of becoming age-friendly.
What Makes for an Age-Friendly City?
There are various models for age-friendly cities, but they all place a key focus on making communities more livable for older people. One of the most well-known—and most comprehensive—models is the one Princeton is following: the World Health Organization's Global Network of Age-friendly Cities and Communities project. Launched in 2006, WHO's extensive guidelines were developed with input from older people in 33 cities worldwide.
Among other things, an age-friendly community is walkable and safe, with opportunities for older people to find a job or volunteer, and to connect with others.
The guidelines, which are meant to be adapted by each city to its particular needs, cover the expected practical matters: transportation, safety and affordable housing. But they also address less obvious concerns, such as isolation and boredom. For example, in an ideal age-friendly city, older people are specifically invited out to a variety of events, says WHO. And both citizens and city government demonstrate respect for elders, who are consulted on key community decisions and included on boards and councils.
In the United States, AARP has partnered with WHO to promote the guidelines and manage cities' participation. To be part of the initiative, a city must take three main steps:
Submit a letter of commitment to AARP and join AARP's Network of Age-Friendly Communities—a group in which cities problem-solve with each other. (The network included more than 70 communities by the end of 2015. It's part of WHO's larger global network, which launched in 2010.)
Over the next couple of years, develop and submit an action plan to become more age-friendly.
Accomplish a three-year implementation phase. Then participate in periodic evaluations.
Princeton is in the development phase right now, hosting focus groups with older residents and working with municipal departments and community members to identify problem areas.
Though WHO's age-friendly initiative is relatively young, there are a few cities that provide a picture of where Princeton may be headed. New York City, for example, is one of the first American communities to join the WHO effort.
The WHO Plan
Princeton is one of only two cities in New Jersey to have joined the World Health Organization's Global Network of Age-friendly Cities and Communities project. (Montclair, a town of about 38,000 residents, joined almost a year after Princeton, in early 2015.) The WHO guidelines cover eight main areas:
Outdoor spaces and buildings: Are they easily accessible? Safe and well lit? Are seating areas, public toilets and elevators available?
Transportation: How's the public transport? Are alternate options available, such as free shuttles? Are roads well maintained?
Housing: Is enough affordable housing available? Is it integrated into the community rather than isolated from it? Are houses adapted for wheelchairs, or are modifications affordable? Are there affordable services to help people remain in their homes as they age?
Social participation: Is there a variety of affordable, conveniently located things to do? Does the community reach out to older people and invite them to these events?
Respect and social inclusion: Are older people sought out as advisors for community decision-making? Are they included in activities marketed as family events? Do school kids and older people interact?
Civic participation and employment: Are a variety of volunteer, training and employment options available for older people? Do advisory councils and boards include older people?
Communication and information: Is community information disseminated in a way older people can easily get it? Is there wide, affordable access to computers and the Internet?
Community support and health services: Are there conveniently located health services? Are residential-care facilities located within the community rather than isolated from it?
Age-friendly NYC launched in 2008. The city's plan included 59 initiatives. Lindsay Goldman, deputy director of healthy aging at the New York Academy of Medicine, which helps lead Age-friendly NYC, says the Department of Transportation's Safe Streets for Seniors is one of her favorites. Because of this pedestrian-safety project, "annual senior pedestrian fatalities have decreased 9 percent citywide, from 58 senior fatalities in 2008 to 53 in 2014," says Goldman. Pedestrian crashes [vehicles hitting pedestrians] have also decreased by 9 percent, and total injuries have fallen by 11 percent, she adds.
Other achievements Goldman highlights are:
4,000 new bus shelters around the city
1,500 new benches placed on the streets
37 areas in which pedestrian and road safety were improved
16 public swimming pools with hours just for seniors
15 age-friendly neighborhoods
50 colleges and universities promoting offerings for seniors
400 age-friendly cultural institutions
More than 1,000 age-friendly businesses
The Incentive to Be Age-Friendly
The fact that any city cares about attracting older people is especially noteworthy, given the rhetoric about the coming "silver tsunami." For years, the media and politicians have warned that, soon, health care services will be overrun; government resources will go bankrupt; the entire nation will suffer due to millions of newly minted senior boomers.
But elders are more than the services they use. It turns out, cities are realizing, older people are valuable—in more ways than one.
When Hoskins presented her idea of making Princeton age-friendly to the city council, she asked the members, "Who's on your commissions? Who are the volunteers reading to the children in the schools? Who are the tutors? Who are the mentors? Who are the people keeping the safe communities going? They're people over 50."
Older people also contribute financially to their communities. "Boomers have money and no kids left at home," says Hoskins. "They're spending money; they're traveling; they're still self-indulgent."
"There is some evidence that communities that have older adults aging in place are more stable and have less crime, and housing prices are more stable," says Andrew Scharlach, co-author of Creating Aging-Friendly Communities (2015).
A couple of years ago, Scharlach, director of the Center for the Advanced Study of Aging Services at the University of California, Berkeley, was in a meeting with the mayor of a major western US city. The mayor wanted to make his city more age-friendly—to such an extent that it would become the nation's retirement destination of choice. "And why is that?" Scharlach asks rhetorically. "Because he's seeing people who have the resources to relocate for retirement as a real economic boost to the city."
What Do Older Transplants Want Most from a City?
When Lynne and Ed Sullivan started thinking about retirement, they didn't plan for the traditional time of rest and reflection. They planned for reinvention. "We didn't want to just fade away," says Lynne, age 71. "We wanted to do something more exciting with our lives."
So when they started looking for a city to retire in, their minds were open. They visited Costa Rica and Spain. But those places weren't quite right—too far from home for one thing. (They'd lived in Columbus, IN, for the last 35 years.)
So where does a couple who could retire about anywhere in the world end up? Durham, NC. Part of an area known as the Research Triangle, Durham attracts young techies. But it also has a lot to offer for retirees.
"With its three universities in the Triangle area, top-notch medical care, exploding downtown amenities and reasonably mild weather, we think we made a good choice," says Ed, age 75. One of their sons also lives in North Carolina, but the Sullivans cite that as more of a fringe benefit than a deciding factor.
"Our new challenge is how we purposefully recreate ourselves to take advantage of these opportunities for the next 10 to 20 years," Ed says.
This attitude isn't unusual among retirees these days. "They volunteer for boards; they work in soup kitchens; they take care of their grandchildren; they run for political office," says Phil Stafford, PhD, director of the Center on Aging and Community at Indiana University. "They're just much more engaged—and not segregated from the rest of the community."
At the same time, "One of the things that happens as we get older is that our world shrinks a bit," Scharlach says. It can become more difficult, for example, to get to activities and friends that are a car trip away. So when retirees choose a place to live, "it's not simply because the housing is more appropriate or there's extra buses. It's more that the new environment provides an opportunity to safely and securely meet one's needs for connection or fulfillment."
For the age-friendly movement to make a real difference, it must earn taxpayer support by engaging people of all ages.
That was true for Carla Williams, 62, and her husband when they moved to Sedona, AZ, after living in Anchorage for 40 years. No longer able to tolerate Alaska's extreme cold and dark winter days, they decided to retire in a city they'd fallen in love with a decade ago.
"It's probably one of the more beautiful places in the United States to live," says Carla. "Being here is like being on vacation every day." For years before retiring, the couple owned a house in Sedona and would visit periodically, but now that they've made the permanent move, Carla is thrilled.
For her, the main draw was Sedona's walkability. The area has over 200 trails, and the more popular ones have volunteers who help people who are lost, need water or have a medical emergency, Carla says. Plus, a short drive away, there are art galleries, shopping, a year-round film festival that attracts retirees, and volunteer opportunities galore. "We haven't really decided what we want to get into because there's just so many options," Carla says of the nonprofits scene. "It's almost endless."
"People are moving away from gated, Sun City type ideas about retirement and beginning to use a different set of criteria to evaluate the communities that they want to live in," Stafford says. "These intangibles—being able to walk to the grocery store, walk to the library or to have coffee—are becoming more and more important to people. And less important is being around people only your own age, you know, playing golf."
The Next Frontier
The age-friendly trend is still young. After cities get the basics down—such as curb cuts for wheelchairs, crosswalk lights that last long enough for slower-paced walkers and benches in parks for resting during long walks—there are some other difficult challenges that will need to be addressed.
Stafford, who's involved in Lifetime Communities—an effort to make his town, Bloomington, IN, more age-friendly—believes the next frontier in the movement is accessible housing. He says too few homes are built with universal design principles, which would make them appropriate for people of all abilities. "It can be really expensive to have to adapt a bathroom for a wheelchair or something like that," Stafford says.
Scharlach's focus, on the other hand, is on community involvement. He believes that for the age-friendly movement to really make a difference, it must go beyond city initiatives. It must engage citizens of all ages to a wider extent. Only then will taxpayers more strongly and universally support funding age-friendly projects. "Real change involves changing priorities," he says.
Funding the projects is, in fact, the main challenge Hoskins predicts Princeton will face with its age-friendly initiatives. She attributes this to limited resources—not unusual for city programs—but also to an added hurdle: ageism. "I think communities think more quickly about what can we do for our children than what can we do for our elders," she says.
Scharlach's favorite age-friendly effort right now is AARP's Livability Index. This service allows people to plug their zip code into a search engine and get scores in various categories for how "livable" their area is. Scharlach likes the tool "not because of content but because it has potential to engage people all over the country in thinking about age-friendliness."
Becoming truly age-friendly can be a long, sometimes difficult process for a city. But that shouldn't stop it from trying. "You don't have to solve all the problems," Scharlach says. "You just have to get started and begin to make some changes. And that's not hard at all."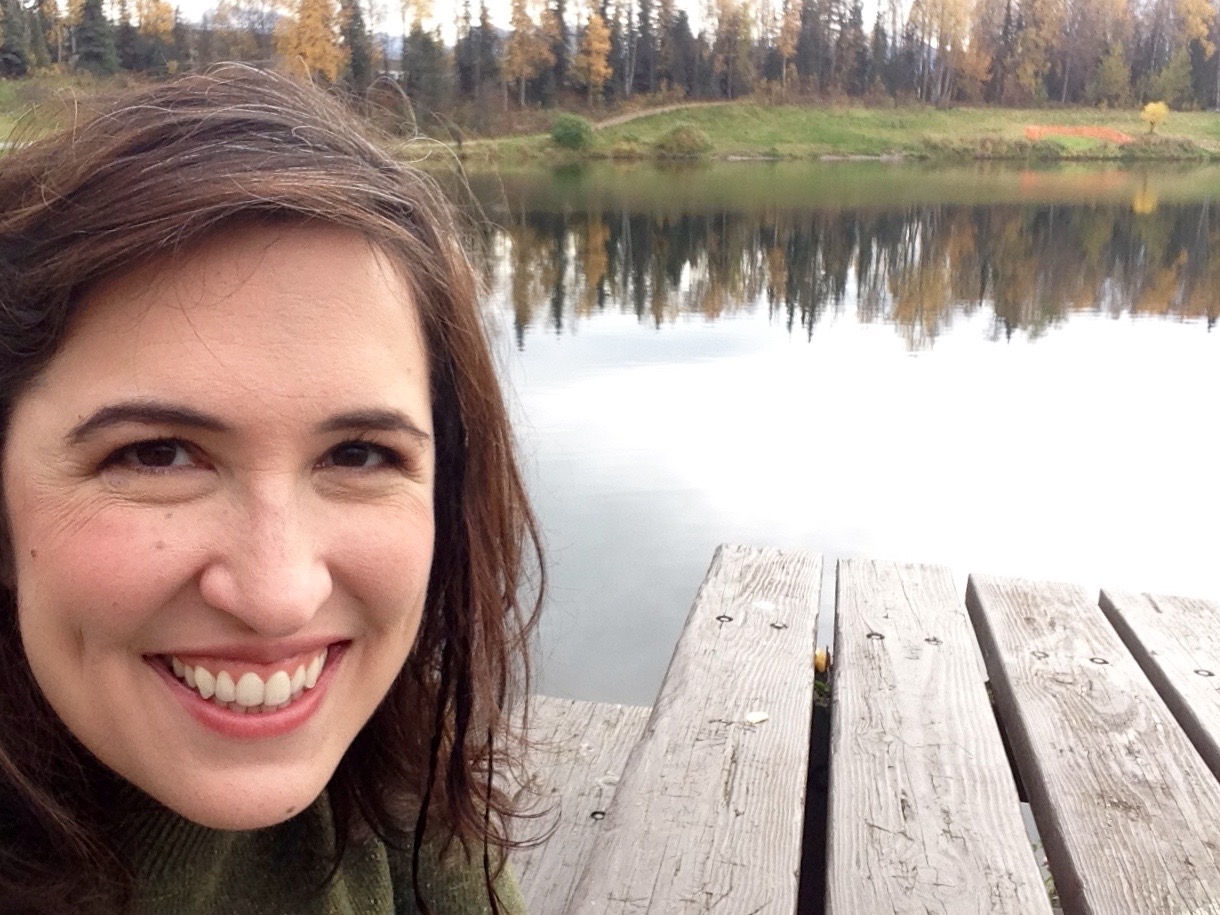 Leigh Ann Hubbard is a professional freelance journalist who specializes in health, aging, the American South and Alaska. Prior to her full-time freelance career, Leigh Ann worked at CNN and served as managing editor for a national health magazine. A proud aunt, Leigh Ann splits her time between Mississippi and Alaska.