Journalist Phillip Reese taps into a nationwide trend, as it's playing out in California, exploring the reasons behind it and some of the consequences. Kaiser Health News posted his article on January 26, 2023. It was produced by KHN, which publishes California Healthline, an editorially independent service of the California Health Care Foundation. Reese's story also ran on the Sacramento Bee. Funding from the Silver Century Foundation helps KHN develop articles (like this one) on longevity and related health and social issues.
The COVID-19 pandemic has spurred a surge in the proportion of Californians who are dying at home rather than in a hospital or nursing home, accelerating a slow but steady rise that dates back at least two decades.
The recent upsurge in at-home deaths started in 2020, the first year of the pandemic, and the rate has continued to climb, outlasting the rigid lockdowns at hospitals and nursing homes that might help explain the initial shift. Nearly 40 percent of deaths in California during the first 10 months of 2022 took place at home, up from about 36 percent for all of 2019, according to death certificate data from the California Department of Public Health. By comparison, US Centers for Disease Control and Prevention data shows that about 26 percent of Californians died at home in 1999, the earliest year for which data on at-home deaths is accessible in the agency's public database.
The trend is amplified among California residents with serious chronic conditions. About 55 percent of Californians who died of cancer did so at home during the first 10 months of 2022, compared with 50 percent in 2019 and 44 percent in 1999. About 43 percent of Californians who died of Alzheimer's disease in the first 10 months of 2022 did so at home, compared with 34 percent in 2019 and nearly 16 percent in 1999.
Nationwide, the share of deaths occurring at home also jumped in 2020, to 33 percent, then rose to nearly 34 percent in 2021. Nationwide data for 2022 is not yet available.
COVID's early, deadly sweep across California does not in itself explain the increase in at-home death rates; the vast majority of people who have died of COVID died in a hospital or nursing home. Instead, medical experts said, the surge—at least initially—appears to coincide with sweeping policy changes in hospitals and nursing homes as caregivers struggled to contain a virus both virulent and little understood.
The sweeping bans on in-person visitation in hospitals and nursing homes, even to the bedsides of dying patients, created an agonizing situation for families. Many chose to move a loved one back home.
"It was devastating to have Mom in a nursing home and dying, and the only way you can see Mom is through the window," said Barbara Karnes, a registered nurse who has written extensively about end-of-life care.
No one ever says, 'I want to die in the ICU.'
At the same time, fears of COVID exposure led many people to avoid hospitals in the first years of the pandemic, in some cases neglecting treatment for other serious conditions. That too is thought to have contributed to the rise in at-home deaths.
Those who specialize in end-of-life care say it is no surprise the trend has continued even as visitation policies have eased. They said more people simply want to die in a comfortable, familiar place, even if it means not fighting for every second of life with medical interventions.
"Whenever I ask, 'Where do you want to be when you breathe your last breath? Or when your heart beats its last beat?' no one ever says, 'Oh, I want to be in the ICU,' or 'Oh, I want to be in the hospital,' or 'I want to be in a skilled nursing facility.' They all say, 'I want to be at home,'" said John Tastad, coordinator for the advance care planning program at Sharp HealthCare in San Diego.
Meanwhile, the physicians who specialize in the diseases that tend to kill Americans, such as cancer and heart disease, have become more accepting of discussing home hospice as an option if the treatment alternatives likely mean painful sacrifices in quality of life.
"There's been a little bit of a culture change where maybe oncologists, pulmonologists, congestive heart failure physicians are referring patients to palliative care earlier to help with symptom management, advanced care planning," said Pouria Kashkouli, MD, associate medical director for hospice at UC Davis Health.
The trends have created a booming industry. In 2021, the California Department of Health Care Access and Information listed 1,692 licensed hospice agencies in its tracking database, a leap from the 175 agencies it listed in 2002.
When families choose hospice care at home, they do the bulk of the caregiving themselves.
That much growth—and the money behind it—has sometimes led to problems. A 2020 investigation by the Los Angeles Times found that fraud and quality-of-care issues were common in California's hospice industry, a conclusion bolstered by a subsequent state audit. Gov. Gavin Newsom signed a bill in 2021 that placed a temporary moratorium on most new hospice licenses and sought to rein in questionable kickbacks to doctors and agencies.
When done correctly, though, home hospice can be a comfort to families and patients. Hospice typically lasts anywhere from a few days to a few months, and while services vary, many agencies provide regular visits from nurses, health aides, social workers and spiritual advisers.
Most people using hospice are insured through the federal Medicare program. The amount Medicare pays varies by region but is usually around $200 to $300 a day, said Kai Romero, MD, chief medical officer at the nonprofit Hospice by the Bay.
To find quality end-of-life care, Andrea Sankar, PhD, a professor at Wayne State University and author of Dying at Home: A Family Guide for Caregiving, recommends seeking out nonprofit providers and having a list of questions prepared: How often will nurses visit in person? In what circumstances do patients have access to a physician? What help will be available for a crisis in the middle of the night?
While hospice providers offer crucial guidance and support, families need to be prepared to shoulder the bulk of the caregiving. "It really takes a pretty evolved family system to be able to rally to meet all of the needs," said Tastad at Sharp HealthCare.
Several end-of-life experts said they expect the proportion of Californians choosing to die at home to keep climbing, citing a variety of factors: medical advances will make it easier for patients to receive pain management and other palliative care at home; telemedicine will make it easier for patients to consult doctors from home; and two powerful forces in American health care—insurance companies and the federal government—increasingly see dying at home as an affordable alternative to lengthy hospital stays.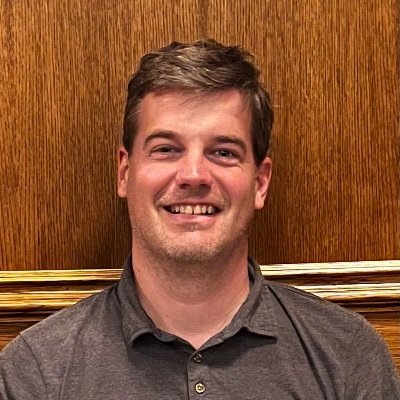 Journalism professor Phillip Reese often writes for Kaiser Health News. He's also a data reporting specialist for the Sacramento Bee, which means he analyzes sets of data and turns them into news stories. In 2014, Reese and a colleague at the Bee were finalists for a Pulitzer Prize after their investigative reporting revealed that a mental hospital had "dumped" more than 1,500 patients by giving them one-way bus tickets out of state.