Silver Century regularly recommends books—fiction, nonfiction, memoirs—that reflect our mission through a positive portrayal of aging or that offer insight from thought leaders in the field. Here are some of our favorites for holiday giving or to save for the winter months ahead.
Sixty-two-year-old Annie Wilkins, diagnosed with terminal tuberculosis, bought an aging horse and, along with her mutt, rode west from Maine to fulfill a lifelong dream to see the Pacific Ocean. The Ride of Her Life (2021) shares the remarkable true story of Annie's journey, detailing all the surprises, hardships, joys, mishaps and extraordinary human kindness she experienced along the way. This 1950s history-packed story, sure to cement your faith in humanity, is a life-affirming tale of a woman living out her days on her own terms.
In In Love (2022), Amy Bloom and Brian Ameche found each other in a whirlwind, later-life romance, enjoying travel, fine food and friends. But Ameche started showing signs of dementia and was aghast at the prospect of life without a fully functioning brain. He asked Bloom to research his options for assisted suicide, which were limited. She eventually discovered a nonprofit in Switzerland offering "accompanied suicide." Gently and lovingly, Bloom shares how they carried out his final wishes. Sad but not morbid, this is the candid and powerful story that Bloom promised her husband she would write. You'll want to talk about this book.
Tova is a widow in her 70s, coping with the mysterious loss of her teen son. To distract herself from her grief, Tova works as a cleaner in the local aquarium, where she communes with the creatures housed there. In Remarkably Bright Creatures (2022), Tova has a special bond with Marcellus, an aging, giant Pacific octopus, who was rescued and rehabilitated at the aquarium. She knows he escapes and visits the other tanks, sometimes for a social call and other times for a snack. But Tova keeps his secrets; Marcellus is grateful. A young man named Cameron arrives, looking for the father he never knew, and takes a job at the aquarium. While Cam settles in, the intelligent and erudite Marcellus pieces together what happened to Tova's son. Can the old octopus give Tova the peace she seeks before he dies? Narrated by the octopus and Tova, this charming story will have you longing for a trip to the nearest aquarium.
In another intergenerational story, The Reading List (2021), we meet Mukesh Patel, a lonely widower living in a London suburb, simply going through the motions of daily life, and Aleisha, a disaffected 17-year-old, who cares for her mentally ill mother, and, although not a reader, works at a small library. She finds a scrap of paper listing book titles, "just in case you need it," and she decides to work her way through the suggestions. When Aleisha is rude to Mukesh at the library, her supervisor asks her to apologize. She then makes a recommendation from this secret list; the book's magic sparks a friendship. The two confide in each other and bring others into their circle. But when tragedy strikes Aleisha's family, she pulls away from Mukesh and from reading altogether. Can Mukesh use the life lessons gleaned in the shared pages to bring Aleisha back from despair?
If you enjoyed Olive Kitteridge (2008) by Elizabeth Strout and followed the goings-on in her New England community, you've already met Lucy Barton (My Name is Lucy Barton (2016) and Oh, William (2021). She's back in Lucy by the Sea (2022), revealing how she navigated the pandemic back in her hometown with her first husband, Edward.
The third installation of the Thursday Murder Club is out. The original, The Thursday Murder Club (2021), by Richard Osman, introduced us to a diverse group of amateur sleuths who reside in an upscale retirement community. It was followed by The Man Who Died Twice (2021) and The Bullet That Missed (2022). There's much mayhem and suspense as the self-proclaimed detectives solve other mysteries that stumped the local police. If you haven't joined the fun, it's time to catch up.
Happy reading in 2023!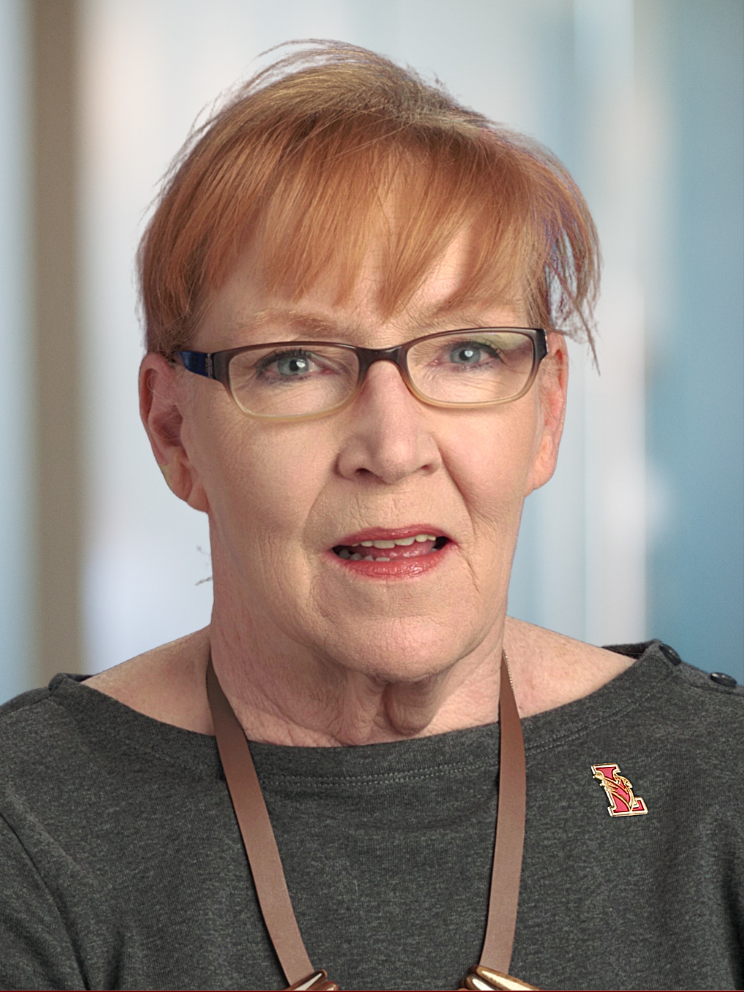 Pepper Evans works as an independent-living consultant, helping older adults age in place. She is the empty-nest mother of two adult daughters and has extensive personal and professional experience as a caregiver. She has worked as a researcher and editor for authors and filmmakers. She also puts her time and resources to use in the nonprofit sector and serves on the Board of Education in Lawrence Township, NJ.