Last month, Joni Mitchell performed a 13-song set at the Newport Folk Festival. It was her first time back to Newport in 53 years. It was her first, full-length, live set in over 20 years. It was her first public performance in nine years.
Watching and listening to her made me cry. I remembered the first time I went to the Newport Folk Festival, as a senior in high school, to see…who else? Joni Mitchell. All at once, I felt again the passion of her wondrous voice, of her amazing lyrics, of the excitement she generated on stage. Then I remembered some other great concerts that I went to. Parts of my whole life kind of flashed before me.
Reflection and life review are part of conscious aging. What we used to take for granted often takes on new meaning if we pause long enough to glance back over our shoulders. For me, music is one of those threads in my life.
As I watched the videos and listened, it was a poignant moment for me. I could feel the pride and the confidence in the future that Joni had exemplified and communicated 50 years ago. And I could sense some of our generational arrogance of 50 years ago. I now realize that pride and confidence in the future are not just for young people. Passion is possible at any age. These days, I am passionate about aging with intention. I am energized and motivated by feeling, deep inside, that life is more wonderful, not just less horrible.
Sitting at my laptop, watching Joni Mitchell perform her song, "The Circle Game," I felt a circle closing. "We can't return, we can only look behind from where we came, and go round and round in the circle game." Part of aging is becoming aware of circles closing. This summer, for example, I watched my granddaughter play softball on the very team I helped start so that her mother would have a place to play and excel, like the boys did.
The circles that we feel closing may be different, but we all have them.
I watched Joni Mitchell moving in rhythm, laughing, shimmying her shoulders and belting out the last line of "Big Yellow Taxi." I saw the surprise, admiration and tears in her backup singers' eyes as Joni led them with creative interpretation. She performed, sitting in a regal chair. Her soprano voice is now an alto. Joni Mitchell—a shining example of how life is change.
After her debilitating brain aneurysm in 2015, Joni had to relearn how to get out of a chair, how to play the guitar—she had to teach herself how to sing again. There she was, a living example of how strength, determination and resilience are integral parts of being old, and a role model for us at all ages. A far cry from what our ageist culture teaches.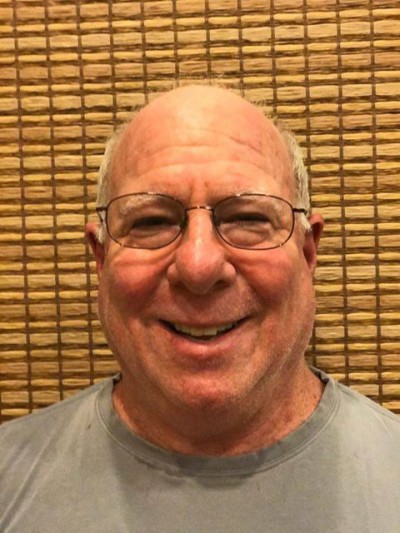 Marc Blesoff was a criminal defense attorney for 35 years, then he began facilitating Conscious Aging workshops, which has helped him melt the armor he'd built up as a defense lawyer. He's a founding member of Courageus (formerly A Tribe Called Aging), a group of activists and thinkers trying to re-frame our culture's outlook, policies and fears about aging and dying. Currently, he is the chairperson of the Oak Park, IL Aging-In-Place Commission.