In this age of online falsehoods and conspiracy theories, it's sometimes hard to figure out what's true and what's not, so I was fascinated when I read about a study done early in the pandemic. It set out to determine whether older people (like me) are more likely to believe false news than young people are.
The researchers focused on older adults because we were clearly more vulnerable to COVID. Were we also more vulnerable to faked news about it? Researchers had previously reported that during the 2016 presidential election, older people who used social media shared inaccurate "facts" more often than young people did.
The study's bottom line: the older adults were as good as the younger ones at spotting inaccurate or faked news—except for those who were 85 and up.
I'm 87, and that was disconcerting. As I've grown older, I think I've become more skeptical, less easy to fool, but I could be wrong.
I was speculating about that when I remembered hearing about fact-checking websites—which could be useful. So, I did some research.
Fortunately, the internet—which has made it so easy to spread disinformation—now has a multitude of websites we can use when we're doubtful about something.
I'd already heard of Snopes, which has been investigating everything from urban legends to rumors and disinformation since 1994. It has tackled questions ranging from "Do centipedes actually have 100 legs" (no) to "Is putting hotel luggage in the bathtub upon arrival a good idea?" (It can be, if you're worried about bringing home bedbugs and want to give yourself time to check the room for signs of infestation.)
Snopes covers a wide range of subjects, but other sites specialize. I'm addicted to political news, so I'm now a fan of PolitiFact, which is nonpartisan, nonprofit and drills down on politics. Here's how it does fact-checking.
To begin with, the checkers are journalists, whose jobs in newspapers have been disappearing while the need for skilled fact-checking keeps growing. At PolitiFact, they scan everything from news stories to campaign brochures for statements that seem significant and possibly untrue.
In addition, Facebook and TikTok flag questionable posts for PolitiFact to investigate. (I always wondered how Facebook patrolled its massive content. Now I know: it gets help from independent, third-party checkers.) Once the results are in, the social platforms themselves decide what action to take.
For each report PolitiFact publishes online, it describes how the fact-checking was done and provides links to original sources. For example, not long after the news broke that Paul Pelosi had been arrested for drunk driving, an Instagram post claimed that his wife, House Speaker Nancy Pelosi, had asked California Governor Gavin Newsom to intervene, and that Newsom had "ordered the California Highway Patrol to drop all charges."
PolitiFact contacted the highway patrol and the governor's office, scanned online sources and reported that the highway patrol can't file charges—that's the district attorney's job—and the DA was still reviewing the case. The website declared the story "false."
PolitiFact's list of sources is, to me, the best part. It makes the checking process transparent. If the checkers failed to dig deep enough, that becomes obvious.
Media Bias Fact Check (MBFC) offers something different, a way to validate sources themselves—to learn whether a publication or website is generally reliable, what its political leaning or bias is and how accurate its content is, based on how often it has published "facts" that fact-checkers have found to be untrue. MBFC also rates individual journalists. All in all, it has researched more than 4,600 media sources and journalists in various countries, and its database keeps growing.
What about medical facts, so vital during pandemics? SciCheck has become my favorite place for confirming health news. It's part of FactCheck.org, and its journalists look specifically for false or misleading scientific claims that are intended to influence public policy.
For example, SciCheck debunked the conspiracy theory that COVID vaccines contain microchips, developed by the government to track citizens' whereabouts. This was supposedly substantiated by a video clip shared on Facebook that showed the CEO of Pfizer, which makes vaccines, talking about an "electronic pill."
The fact-checkers found that the video was shot in 2018 and the CEO wasn't even referring to something developed by Pfizer.
How reliable are fact-checking sites themselves? A study that compared PolitiFact with the Washington Post's fact-checker found that they agreed 92 percent of the time in assessing accuracy or truthfulness. But they didn't often check the same statements, which suggests that, if you can't find something on one site, it's worth trying another.
However, there are some fact-checking websites that are heavily biased and sometimes not at all accurate. The International Fact Checking Network was established in 2015 to promote standards for fact-checking. Websites that sign its code of ethics are checked themselves once a year. Go here to find a list of IFCN's 91 current signatories and the results of their last checkup.
Everything I've read about fake news and fact-checking has convinced me that all of us (not just those over 85) need to cultivate a skeptical eye. And I've vowed that whenever I'm not sure whether something is fact or fiction, I'll consult a fact-checking website before passing it on.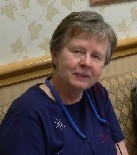 Flora Davis has written scores of magazine articles and is the author of five nonfiction books, including the award-winning Moving the Mountain: The Women's Movement in America Since 1960 (1991, 1999). She currently lives in a retirement community and continues to work as a writer.