One of the ongoing workshops that I facilitate is an all-men's group. For the last several years, once a month, eight of us get together. Camaraderie, angst, disagreement and humor circulate around the general topic of aging. It is a safe space.
A few months ago, one of the men asked the group for advice regarding a complicated situation. Although he and his spouse don't need it yet, and they love where they live, they'd decided to investigate assisted housing in the area.
This led to a thoughtful, animated and wide-ranging discussion about a topic many people shy away from. Feeling ashamed or fearful about inevitable change is one of the hallmarks of internalized ageism.
It's not only our attitudes that entered this housing discussion. In five years, over half of the 15 million middle-income older people in the United States will lack the financial resources to pay for senior living at today's average market rates. Our group quickly agreed on the importance of actually picturing living situations that could work for decades to come and how our transitions to them might unfold. One comment was that if we live long enough, there will come a time when it won't make sense or it won't be possible to live where or how we live now. One guy admitted he already couldn't afford where he was living. As we shared and listened, the impermanence of our relationships and of our lives became less theoretical and more poignant.
We all agreed that waiting to talk about it until the "crisis" hits is too late. One guy said our discussion was facing it squarely, and it was important for him to hear that he isn't the only one thinking about the particulars of what life might be like in 10 or 15 years. At which point another guy chimed in that he was already at that 10-or-15-years-later!
Conversations like these are percolating all across the country, as they should be. All it takes is for one person to reach out and ask a question, whether to family or friends or, nowadays, in a group on the internet. I host a weekly Zoom session, "Aging in the Age of Pandemic," for an organization named Courageus (www.Courageus.org). Stop by any Wednesday afternoon—I'll see you there.
Even if you don't stop by, talk with yourself about where you'll be living in 10 or 15 years. Mull it over, and then bring it up with someone else. Just articulating various possibilities can be helpful and assist in living with intention.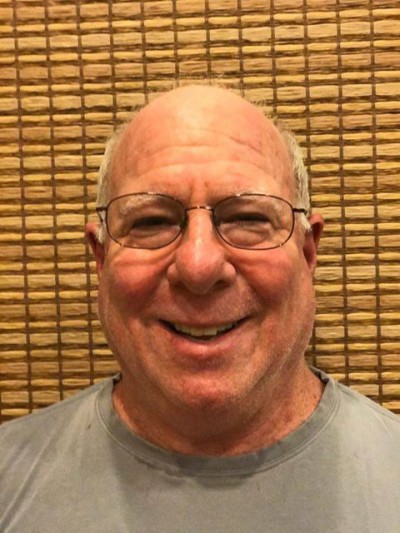 Marc Blesoff was a criminal defense attorney for 35 years, then he began facilitating Conscious Aging workshops, which has helped him melt the armor he'd built up as a defense lawyer. He's a founding member of Courageus (formerly A Tribe Called Aging), a group of activists and thinkers trying to re-frame our culture's outlook, policies and fears about aging and dying. Currently, he is the chairperson of the Oak Park, IL Aging-In-Place Commission.