The United States has the largest prison population in the world. What's that got to do with aging? you may ask. Well, people 50 and older are the fastest-growing segment of the US prison population, increasing 25 percent from 2009 to 2013.
Five years ago, I facilitated a Conscious Aging workshop program at a maximum-security, federal, men's prison. In the past, as a criminal defense attorney, I had been in and out of jails and prisons for over 30 years to visit clients and former clients, most of whom had been young. Now, I sensed a circle closing as I went back inside to work with men my own age or older.
The group was comprised of men from 50 through 83. The 13 of us met for two hours each week in a sparse, cinder-block gym, sitting in a circle on plain plastic chairs, behind locked doors, surrounded outside by barbed wire. We focused on a different topic each week, including self-compassion, forgiveness, life review, letting go, transformative practices and "death makes life possible."
Just like unincarcerated workshop participants, these men were hungry to talk about their personal experiences, their fears and even some joys about aging. They spoke from the heart. They were thoughtful. Like many older men in my workshops on the "outside," these men knew they didn't really have time to waste. Through the eight weeks, I noticed the sprouts of a safe, sacred space emerging behind the bars and barbed wire.
Early on, several men spoke of the similarity between being a "con" and being an older person. Both prisoners and older people become second-class citizens. Both groups become invisible. Both groups tend to get warehoused. Both groups lose relationships and have diminished visitation. Both groups tend to be lumped into stereotyped categories. These were insightful observations about systemic prejudice and inequity.
One week, I wanted the group to see a TED Talk, so we had to meet in a different room with a CD player/video screen. In this room, we sat on upholstered chairs around a large, wooden table. During our discussion, I noticed three of the guys exchanging smiles and chuckling. I asked what was going on. They sheepishly glanced at one another, and one volunteered that he hadn't touched a real wooden table in over 10 years. Another said it had been seven years since he'd last sat on an upholstered chair.
In its February 2016 report titled, The Impact of an Aging Inmate Population on the Federal Bureau of Prisons, the Justice Department Office of the Inspector General states that the Federal Bureau of Prisons (BOP) does not provide programming opportunities that specifically address the needs of aging inmates. The BOP relies upon its standard programs, which focus on education and job skills. Several prisoners asked me the rhetorical question, "What is a 70-year-old inmate who walks with a cane going to do with a GED class or a job training program?" Beyond that, neither physical infrastructure nor staffing of federal prisons meets the needs of inmates over 50.
It is no surprise that the ageism that runs so deep in our culture raises its ugly head amongst the rapidly growing aging, prison population. My experience facilitating Conscious Aging workshops in federal prison pierced my armor, touched my heart and put a very human face on the men aging behind bars.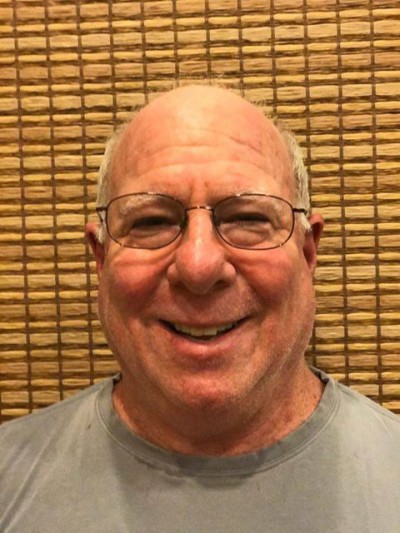 Marc Blesoff was a criminal defense attorney for 35 years, then he began facilitating Conscious Aging workshops, which has helped him melt the armor he'd built up as a defense lawyer. He's a founding member of Courageus (formerly A Tribe Called Aging), a group of activists and thinkers trying to re-frame our culture's outlook, policies and fears about aging and dying. Currently, he is the chairperson of the Oak Park, IL Aging-In-Place Commission.