Silver Century regularly recommends books—fiction, nonfiction, memoirs—that we feel reflect our mission by portraying aging in a positive light or that offer insights from thought leaders in the field of aging. Here are some of our favorites for holiday giving or to read yourself in the winter months ahead.
When it comes to role models for aging well, you can't go wrong by emulating Queen Elizabeth. In Long Live the Queen: 23 Rules for Living from Britain's Longest-Reigning Monarch (2020), we learn Her Highness's habits that keep her so vital: she works, sticks to a routine, walks her corgis, eats simply and reads voraciously to keep abreast of global current affairs. This book contains many insider observations we've not read anywhere else. A gem for royal-lovers and anyone who wants to age like one.
In The Thursday Murder Club: A Novel (2020), a group of amateur detectives work on unsolved crimes each Thursday in their retirement village. When a local contractor turns up dead, they couldn't be happier to have an actual murder to solve. The four quirky octogenarians use their wits and life experiences to uncover the killer ahead of the befuddled local law enforcement. It's a smart whodunit laced with mirth.
Lionel Shriver's thought-provoking novel Should We Stay or Should We Go (2021) has a couple—Kay and Cyril, both health care workers in their 50s—making a pact to end their lives when they turn 80. They've just supported a dying friend and now have both professional and personal experience with a drawn-out death, and they refuse to let the same fate be their own. The next three decades pass and, now at the age where the pact might come to fruition, a dozen different possibilities, brilliantly thought out, are explored. In one alternate universe, they end up in residential care, neglected and forgotten; in another, at a posh facility, they're treated like royalty. This novel is serious and provocative but not morbid, and an excellent discussion-starter for you and your family or your book club.
There is no cold so bitter that The Funny Thing About Norman Foreman: A Novel (2021) can't overcome. Norman, age 12, and his best (and only) friend, Jax, make a terrific comedic duo with a dream of appearing on stage at the famous Edinburgh Fringe. Jax has the presence and timing; Norman, the straight man, has an unfailing belief in his friend. When Jax suddenly dies, Norman is inconsolable until he decides to honor Jax's memory by appearing at the Fringe himself. His single mother, Sadie, is dubious about making the trip because Norman also wants to meet his biological father along the way. Making that quest more challenging is the fact that Sadie isn't sure exactly who Norman's father is. It's only when 80-something Leonard, Sadie's co-worker, agrees to join the quest that the threesome head off. Leonard is the brains behind the trip; he brings the common sense, the computer savvy and a lifetime of useful skills, upon which Sadie and Norman draw time and time again. There are snags, hits and misses along the way, but if you're up for a sweet escape, this is the trip for you. The "Little Big Man of Comedy" will warm you from the inside out.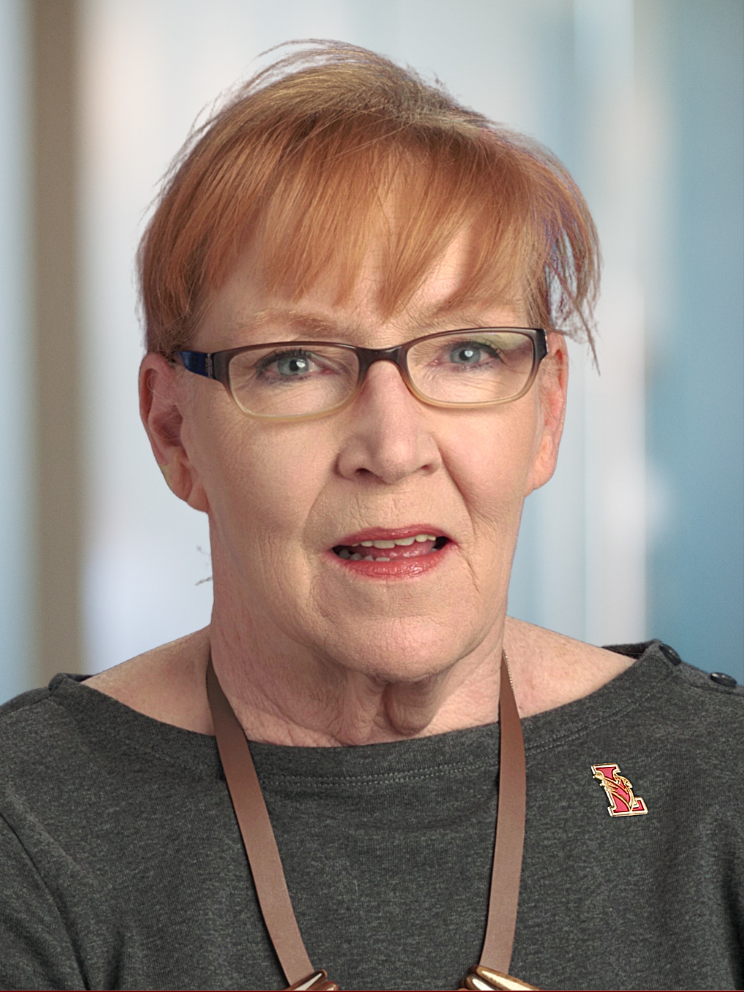 Pepper Evans works as an independent-living consultant, helping older adults age in place. She is the empty-nest mother of two adult daughters and has extensive personal and professional experience as a caregiver. She has worked as a researcher and editor for authors and filmmakers. She also puts her time and resources to use in the nonprofit sector and serves on the Board of Education in Lawrence Township, NJ.