I'm a widow with two daughters in their 20s, who both live on their own. I have a two-story, four-bedroom house that is becoming harder to maintain. Could it be a good time for me to sell? It seems to be a "seller's market," and I am considering what's best for me for the next phase of life.
Whether I stay or go, it's kind of overwhelming. On the "stay" side of the argument is that my daughters will have a place to return to for holidays and comfortable, familiar bedrooms waiting for them if life doesn't go according to plan. I have a nice backyard for my dog to play in, and moving is just so hard.
The "go" side is clearer but no easier. I am at a stage where I can find a condo in a 55+ community, and it could conceivably be the right home for me in which to grow older. I'm looking at first-floor, two-bedroom units and no steps. I want to stay in this town that's been home for almost 50 years. And it's quite possible that I could end up lowering my monthly expenses.
Of course, I would have to downsize—that's challenging and so time consuming. I have too much stuff. And I like my stuff. I tell myself I can always get different stuff and I'll like that as well.
But did you know that it's also expensive to get rid of stuff? I just paid a small fortune to have junk removers empty two-thirds of my unfinished basement. (Time-plus-damp adds up to unsalvageable stuff. Ewww, what did that used to be, anyway?) You really can point and make it disappear (with your checkbook handy). A truckload cost $700, but it's gone.
As for the upstairs, if I move, I won't need the girls' beds and dressers—they have little value, that's easy. But they have stuff collecting dust that carries a great deal of sentimental value for them. They are apartment dwellers, so they'll need to invest in a storage unit for things I can't take. On one hand, I feel badly about making them choose, but I tell myself that downsizing benefits them in the long run. My conscience tugs at me: how much do I owe them in memory-storage? A few large, plastic tubs? A second bedroom-full? It is an emotional point to consider that gives me heartache.
Beyond the extra furniture, knickknacks and kitsch, I have trappings of my former, married life. I have a teapot collection, sterling silver and "good" china that the girls don't want and I don't use. I won't be entertaining on a grand scale and I won't need it. But it will hurt to put it into consignment. There are a few furniture pieces I like and will keep for my next home, but if I consider the cost to move something versus the prospect of having something new, I can let most things go. (I'm talking to you, saggy, old mattress. You too, every-single-holiday decoration.)
Meanwhile, a multifamily yard sale is being planned in my neighborhood. I need to A) stay away from their stuff and B) promise myself to bring absolutely nothing of my own back inside.
Do you need any stuff?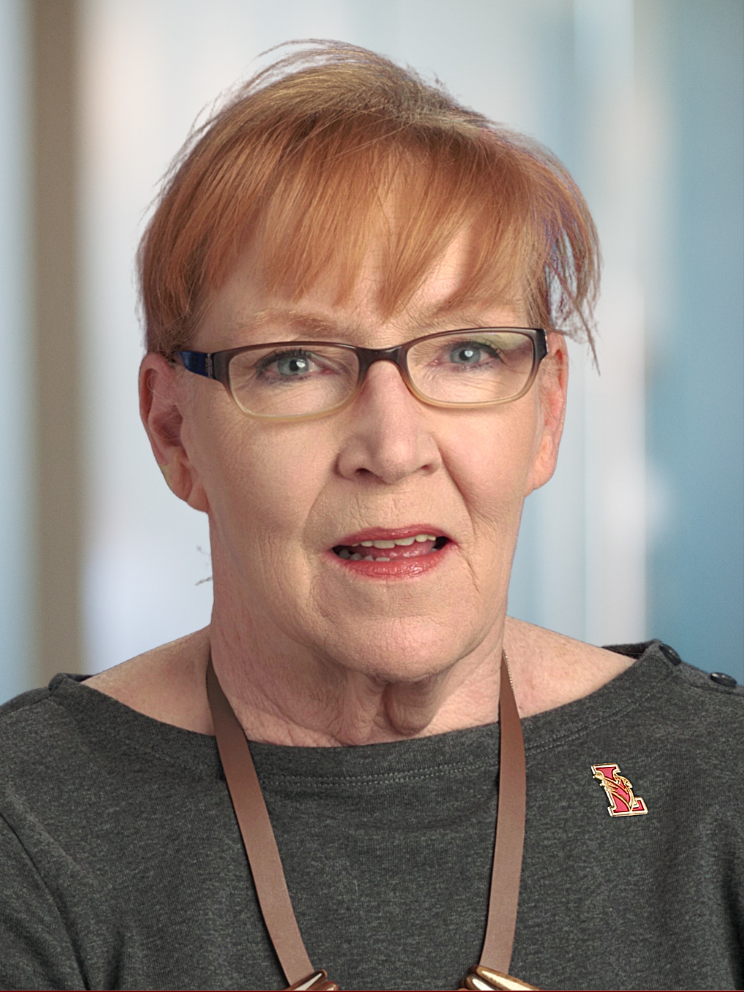 Pepper Evans works as an independent-living consultant, helping older adults age in place. She is the empty-nest mother of two adult daughters and has extensive personal and professional experience as a caregiver. She has worked as a researcher and editor for authors and filmmakers. She also puts her time and resources to use in the nonprofit sector and serves on the Board of Education in Lawrence Township, NJ.