There's no place on Earth I'd rather be than in my reading chair with a good book and a cup of tea. I think in a previous life I was a matchmaker because now I love to match people with their next great read. As with my earlier, year-end suggestions, each of my picks connects to aging, from midlife on up.
One of my favorite feel-good books this year is The Lager Queen of Minnesota (2019) by J. Ryan Stradal. The story follows two sisters on divergent paths who both age into poverty—one scraping by on limited income, the other bereft of human connection. While Edith has a track record of making friends and making do, Helen's singular focus was becoming a success as a brewmaster. At its core, this is a family saga full of hurts and hopes, with the clear takeaway that you cannot underestimate the power of women who have succeeded in life for over 80 years. Cheers and tears.
A crime-fiction enthusiast will appreciate the 17th installment of Lawrence Block's Matthew Scudder series, A Time to Scatter Stones: A Matthew Scudder Novela (2019). Scudder has aged since he debuted in 1976, and his candor about his decline is entirely relatable: aching knees, waning stamina. He's a long-retired cop married to a retired hooker he met on the job, and if you can handle the often-risqué subject matter, you'll appreciate how they use their unique resources to stop a nasty pervert who's threatening a friend. You won't need to read the previous books to enjoy this one, but you may decide to go back for more.
Emma Donoghue returns with an absolute gem, Akin (2019). Approaching his 80th birthday, Noah is preparing to return to France for the first time since he was a little boy when he gets a call out of the blue. Noah is the closest relative to 11-year-old great-nephew, Michael—whom he has never met—and who is in immediate need of a suitable, temporary home, lest he end up in foster care. With nowhere else to turn, Noah resigns himself to taking the grieving and sullen Michael along to France, for Noah's long-planned trip is booked and he's determined to unearth his family history. With Michael's tech proficiency and Noah's wisdom, they begin to understand the shortcomings and misunderstandings that come with assumptions and secrets.
If you're a sucker for an Irish brogue, you'll be absolutely mesmerized by the audio of Anne Griffin's When All Is Said (2019). We can only assume it's equally good to read. In something like a farewell address to his son, 84-year-old Maurice Hannigan sits in the hotel bar telling his life story with a toast to each of the five most important people in his long and successful, if imperfect, life. His grief is palpable, his candor, remarkable. Later that night, Maurice plans to join his recently departed wife in the ever-after, but the story isn't grim; rather, it leaves you thinking about the people in your own life who've made all the difference. Both moving and satisfying.
We all miss the comic strip Cathy. In Fifty Things That Aren't My Fault: Essays from the Grown-up Years (2019), creator/alter ego Cathy Guisewhite, now 69, riffs on her parents, downsizing, wardrobe and everything we're likely to be going through as women in our later years. In the exact same way we related to Cathy as the burgeoning feminist and good daughter, this laugh-out-loud book makes you feel you're in the company of an old friend and, sometimes, a mirror!
To round out my suggestions, Hey Grandude! (2019) is a children's book by the legendary Paul McCartney. Grandude and four grandchildren go off on merry adventures, each sparked by the chant, "See the compass needle spin, let the magic fun begin!" The needle spins, and around the world they go (with a guitar, as if I had to tell you).
I hope I've given you books to give or keep that will be warm on a cold night, provocative in a good way and rewarding. As always, I welcome your suggestions for my 2020 reading list.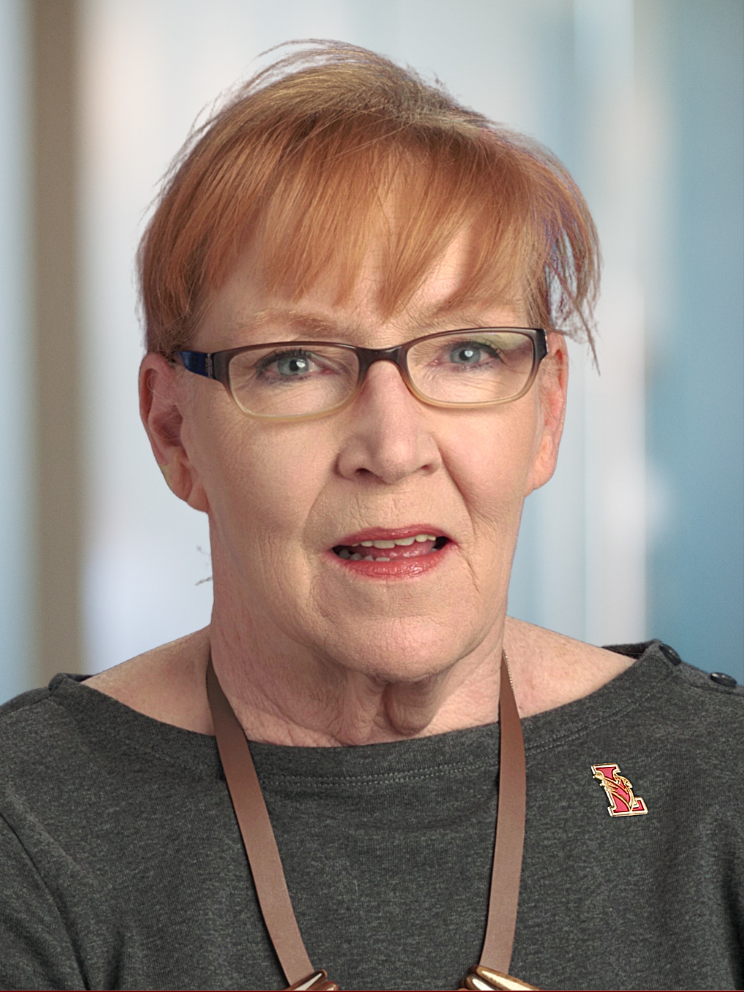 Pepper Evans works as an independent-living consultant, helping older adults age in place. She is the empty-nest mother of two adult daughters and has extensive personal and professional experience as a caregiver. She has worked as a researcher and editor for authors and filmmakers. She also puts her time and resources to use in the nonprofit sector and serves on the Board of Education in Lawrence Township, NJ.