I am an unapologetic bookworm, and it's that time of year when I'm asked to recommend books for gift lists. My first love is fiction, but I enjoy deviating for an interesting memoir or something new in nonfiction. Each of my picks connects to aging, from midlife on up.
We humans are living longer. We've seen the sandwich generation move to the club sandwich, as we care for not only parents and kids but grandparents and grandchildren, all at once. Is it any wonder we're stressed out? In My Parent's Keeper: The Guilt, Grief, Guesswork, and Unexpected Gifts of Caregiving(2018), social worker and vice president of senior care services at Care.com Jody Gastfriend delves into the challenges of caring for parents with declining health that impacts their independence. Drawing on 25 years in elder care, Gastfriend leaves no possible situation unaddressed, discussing the basics of dementia care, working with institutions, supporting families in distress and the future of caregiving via technology and robotics. Pitfalls and rewards are covered in equal measure.
After a five-year hiatus, humorist and essayist David Sedaris returns to the bestseller list with Calypso (2018), ruminating as only he can about family and aging (he's 62). Those new to Sedaris' writing will be quickly brought up to speed about his siblings, his dad (now in his 90s) and his late mother—whose influence continues long after her passing. Returning fans will find this essay collection as insightful, biting and funny as ever, if a bit darker at times. Facing his mortality, perhaps? If you love an I-can't-believe-he-said-that moment, this is the book for you.
I stumbled upon a children's book, for ages four to seven, that is pure treasure to anyone hoping to introduce positive images of aging to the very young. In Goodnight Whispers (2018) by Michael Leannah (author) and Dani Torrent (illustrator), a loving daddy whispers affirmations to his daughter as she falls asleep every night, reinforcing her best attributes. The ritual cements her self-image and carries her through the challenges of her teenage years and beyond. As an adult, the girl institutes this practice with her own child, and, yes, her aging father. What we say to the very young can be life changing, and the bonds we make, eternal.
We appreciate the air of authenticity that comes from an author the same age as her aging protagonist. Louise Penny came to writing later in life and has imagined for us a credible hero in Chief Inspector Armand Gamache, inspired by her husband, who suffered from dementia and passed in 2016. In Glass Houses: A Novel (2017), the 13th book of a series, Gamache is once again at the helm of the Canadian police force, Sûreté du Québec, after exposing corruption at the top in a previous novel. In his quiet hometown of Three Pines, a mysterious hooded person silently appears, then disappears. When a corpse is discovered, suspicions run wild—so many of the townspeople have something to hide. As in her previous books, Penny's characters are well written and her plots are page-turners. Bonus: our beloved Gamache will be back before year's end in the 14th installment, Kingdom of the Blind.
New York Times best-selling author Jamie Ford has another winner with Love and Other Consolation Prizes: A Novel (2017). This well-researched work of historical fiction tells the story of Ernest Young, a mixed-race, bastard child in the early 1900s. He travels alone on a freighter from China to the United States, sent by his mother, who is desperate for him to escape certain poverty and famine. Once in California, he is put in an orphanage, then auctioned to the highest bidder at the World's Fair, to live as a servant in a brothel.
As a much older man, he is confronted by his daughter, who discovers buried pieces of her parents' shared history. She feels she cannot talk to her mother, lost to dementia—or might a reminder of long-ago times bring her back? This novel is a story of a husband's devotion to his beloved wife and the memories they've kept between them. It may get you thinking of how you defend the decisions you've made in difficult times, or about how you might choose to share the less flattering pieces of your life with your children. Could this book spur you to talk about something you've held back?
I hope these books will be conversation starters and a comfort to you or a dear one in the too few hours we have to escape or renew. As always, I welcome your suggestions for my 2019 reading list.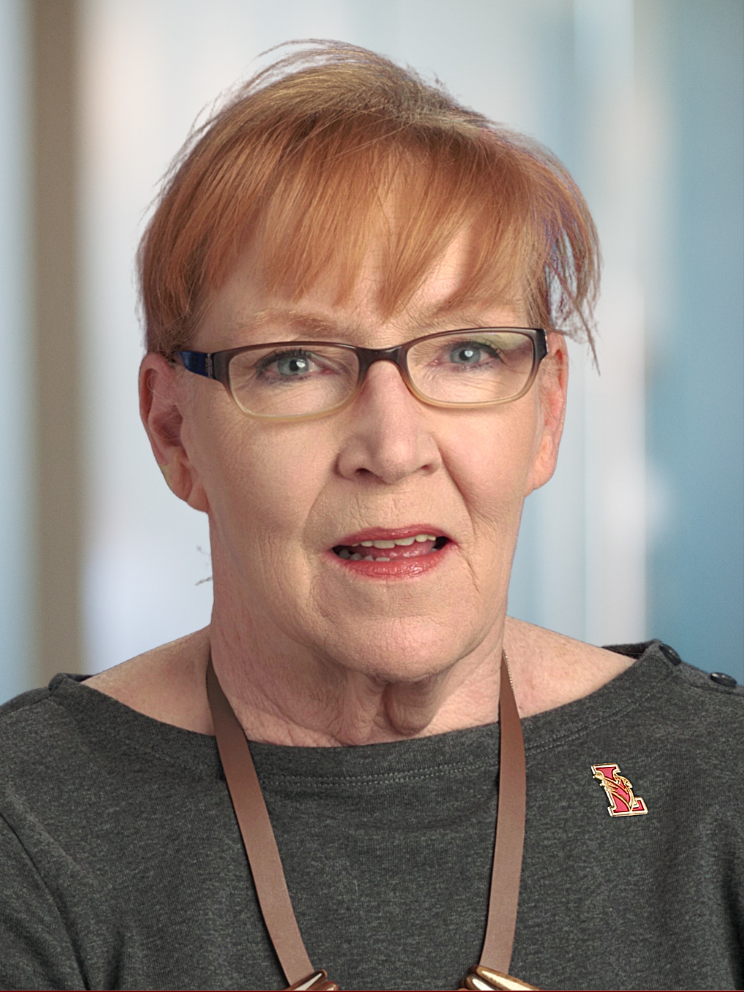 Pepper Evans works as an independent-living consultant, helping older adults age in place. She is the empty-nest mother of two adult daughters and has extensive personal and professional experience as a caregiver. She has worked as a researcher and editor for authors and filmmakers. She also puts her time and resources to use in the nonprofit sector and serves on the Board of Education in Lawrence Township, NJ.