With national elections looming, this article explores in depth the problems some Americans will face when they try to vote. Paul Kleyman was the editor of Aging Today for two decades and is now director of the Ethnic Elders Newsbeat at New America Media (NAM). His article was posted on the NAM website on May 25, 2016, and is reprinted here with permission.
Much of the reporting about the voter ID laws many states have passed in recent years has centered on how they often block access to the polls by lower income, minority and naturalized citizens. But a subtext has been the barring of many older people from their right to vote.
"Voter ID laws disadvantaging older persons place a burden on the voting rights of those most likely to participate in the electoral process," said Daniel Kohrman, a senior attorney with the AARP Foundation Litigation office in Washington, DC. That's because older citizens vote at greater percentages than younger people.
One side says voting restrictions prevent fraud; the other says that's rarely a problem and the restrictions can sway elections.
A total of 33 states have laws requesting or requiring voters to show some form of identification at the polls this year. (West Virginia's new law goes into effect in 2018.) Of those, 17 states will have restrictive voter-identification laws on the books for the first time in a presidential election, according to New York University's Brennan Center for Justice.
"With voter IDs, you can imagine that especially for a lot of African American elders, who were born in segregated hospitals, their records may not exist any longer. So you will see, definitely, disproportionate impact for them," stated Judith Browne Dianis, codirector of the Advancement Project, a racial-justice organization based in Washington.
Hours Standing at 93 under Florida's Sun
Dianis added, "Also, for women elders who have to provide a marriage certificate that may be very old, or not exist any longer, to show the change in their name from their birth certificate, that may become a barrier."
Other practical barriers to voting have emerged, such as Arizona's decision to reduce polling sites in this year's primary election from 200 to only 60, causing long lines and forcing many to travel long distances.
How Voter ID Rules Burden Older Voters
AARP briefs and other sources have described a wide range of challenges that the new voter ID laws may pose for older people. For example:
* Records of those not born in hospitals, if they exist, frequently have mistakes. Or birth documents may have been destroyed when old courthouses burned down or were replaced.
* Seniors with mobility impairments may be isolated, such as in nursing homes, Indian reservations or rural towns. Many may not be able to afford transportation to state offices to apply for a photo ID.
* Disability exceptions in some voter ID statutes, such as Texas' Senate Bill 14, may only exempt people with disabilities who are verified as disabled, such as those receiving Social Security or Veterans' Affairs disability benefits.
* Certificates of both birth and marriage are required of women by some voter ID laws, to match one's birth and married names to voting rolls. For instance, before 1974 Indiana compelled a woman to change her maiden name legally when she got married, forcing today's hopeful voters to document both their birth and married names.
* Costs may burden lower-income seniors, even though a state law may stipulate the ID cards be available for free. For example, a birth certificate in Indiana may cost up to $60. Add charges for transportation to government offices, postage or shipping, and expenses may prove prohibitive.
"In Florida in the 2012 election," Dianis recalled, "a 93-year-old women had to stand in line for hours." Speaking during a recent New American Media (NAM) telebriefing for the media, she stressed, "That is a little taxing, and seniors may decide it's not worth it."
According to the Brennan Center, difficulties in states like Arizona and North Carolina [in] primaries could provide "an early glimpse of problems in November—as voters face the first presidential election in 50 years without the full protections of the Voting Rights Act, which was designed to prevent discrimination in voting."
Both Positive and Negative Changes
Since the US Supreme Court nullified a key provision of the act in 2013, though, many states have actually strengthened their voter registration laws, such as initiating automatic voter registration for drivers and others interacting with government agencies.
The Brennan Center stresses that the trend this election year is toward greater access, including almost 425 bills pending in 41 states and the District of Columbia.
Meanwhile, though, at least 77 new bills—besides those passed in the 17 states—being considered in 28 states would restrict access to registration and voting.
Although voter ID advocates allege that the limitations can prevent voter fraud, which has never emerged as a significant problem, those supporting more open rules cite indications that voting restraints can sway elections.
Speaking during the NAM media briefing, Anita Earls, executive director of the Southern Coalition for Social Justice in Durham, NC, said that North Carolina's past three gubernatorial elections "have been decided by less than 30,000 votes and that the voter-suppression laws that have been put in place have disenfranchised more than 30,000 people."
In an email interview, AARP's Kohrman described the complicated effect voter ID laws can have on seniors. Minnesota's legislature placed a referendum on the ballot in 2012 that would have required a photo ID and eliminated the state's same-day voter registration.
Many older adults, especially older people of color, were never issued a birth certificate, so they can't prove they're eligible to vote.
Joining an effort to block the measure, Kohrman said, AARP filed a brief with the Minnesota Supreme Court that included the story of Evelyn Collier, an African American of 79. She said she had "voted in nearly every election" since moving to Minnesota in the 1980s.
Collier lived in a Minneapolis nursing facility, where she first encountered difficulty with photo ID rules over her seemingly innocuous desire to join others on a field trip. Going on the ride required residents to show a photo ID. Kohrman explained, "She contacted state and local officials in Mississippi, where she was born, 'on a farm by a midwife'" in the 1930s. The answer: "No record found."
When the Minnesota court allowed the referendum on the ballot, Kohrman said, "Collier was faced not only with being unable to travel, also with being unable to vote." On election day, though, the state voted down the restriction, he said, as did Montana voters with a similar referendum in 2014.
Kohrman emphasized that a significant percentage of older adults, "and an even larger share of older people of color, never were issued a birth certificate at all," particularly African Americans and Latinos born in the 1940s and 1950s.
Other Hurdles to Voting
Various states have allowed exceptions. For instance, North Carolina's law accepts an expired driver's license, if it lapsed after the person turned 70, said Earls of the Southern Coalition for Social Justice.
And the rules in both North and South Carolina include a "reasonable-impediments provision" exempting those facing a formidable barrier, such as to obtaining a birth certificate, from having to get a new photo ID. "The problem is that it's not always being administered correctly or fairly," she said.
Earls also noted that some states have made it easier to vote absentee by mail—and avoid getting to a polling place on election day.
Besides hurdles posed by the new ID laws, Earls stressed that older voters need to be aware of other kinds of obstacles to exercising their right to vote. Despite most states having rules about who can assist you and under what circumstances, she said, "those are not always fairly applied."
Usually, she said, people can bring a family member or request assistance in filling out a ballot if reading it is a challenge, "or any aspect of the voting process is going to be impacted by health or other issues associated with aging."
Earls added that there are federal language-translation requirements under Section 203 of the Voting Rights Act. The law says that a county or municipality must translate and make available ballot materials in languages spoken by "more than 10,000 or over five percent of the total voting age citizens … who are members of a single minority language group, have depressed literacy rates, and do not speak English very well."
She suggested that voters of any age encountering trouble on election day can get legal advice for their state by calling 866-OURVOTE (866-687-8683). This hotline connects voters with a volunteer network of attorneys able to help, such as when a voter has been turned away from the polls. Often, she said, Latino citizens can be put on the line with a Spanish-speaking attorney.
People can also call the hotline for basic information, she said, such as on where to find their polling place, or what material they will need to be able to vote.
Other services are also available, she said, such as the nonpartisan website, www.nonprofitvote.org. It provides every state's rules, including how to register to vote, whether there's an ID requirement, and what's the rule for people with felony convictions.
Furthermore, Earls said, people can find essential information on the websites of their state board of elections or secretary of state's office.
---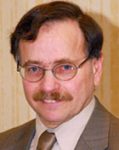 Paul Kleyman's book, Senior Power: Growing Old Rebelliously, broke new ground in 1974 when publishing hadn't much interest in later life. Since then, his deep knowledge about aging has inspired journalists and guided organizations. For 20 years he edited Aging Today, the newspaper of the American Society on Aging, and for nine years he directed the ethnic elders' newsbeat at New America Media. In 2016, PBS's Next Avenue website named him among the 50 top "influencers" in aging and he won an award from the California Elder Justice Coalition for excellence in writing about elder abuse. Today, he coordinates the Journalists Network on Generations.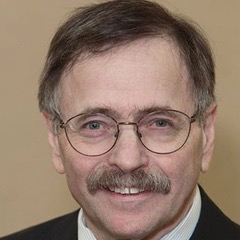 In 2016, PBS's Next Avenue named writer/editor Paul Kleyman an Influencer in Aging. After 20 years as editor of the American Society on Aging's newspaper, Kleyman became director of the Ethnic Elders Newsbeat at New America Media, focusing on issues of aging within US ethnic groups. He also co-founded the Journalists in Aging Fellows program—which educates journalists about aging—with the Gerontological Society of America. He's currently national coordinator of the Journalists Network on Generations.